In the coming months in the UK there is to be a nationwide celebration of gothic film and TV. You can find out more about this at the British Film Institute, but in the meantime here are 10 of the best goth movies of all time. But are they the best? Let us know what you think once you've had a read.
1) Nosferatu: A Symphony of Horror, 1922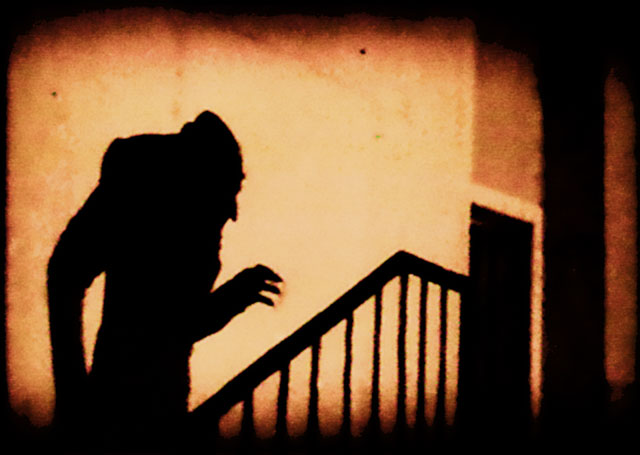 FW Murnau was one of the very first to take on the gothic genre, with a version of Bram Stoker's Dracula which was not authorised but became a huge hit nonetheless. The now iconic rabbit-toothed vampire played by Max Schreck was the first actor to play the infamous count, in a film that is undoubtedly a classic.
2) Dracula, 1933
Tod Browning took on the same tale 11 years later, casting Lela Lugosi as the vampiric star – a man who had played the part for Browning onstage. He was the perfect man for the role, many believe, although he never got the recognition he really deserved.  
3) Rebecca, 1940
Daphne du Maurier's works of fiction have been adapted by a number of highly regarded directors, but Hitchcock did something very special with this screen translation of Rebecca. A young woman (Rebecca) is haunted by the apparition of her husband's first wife, and there is also the super-creepy Mrs Danvers to contend with.
4) Frankenstein, 1931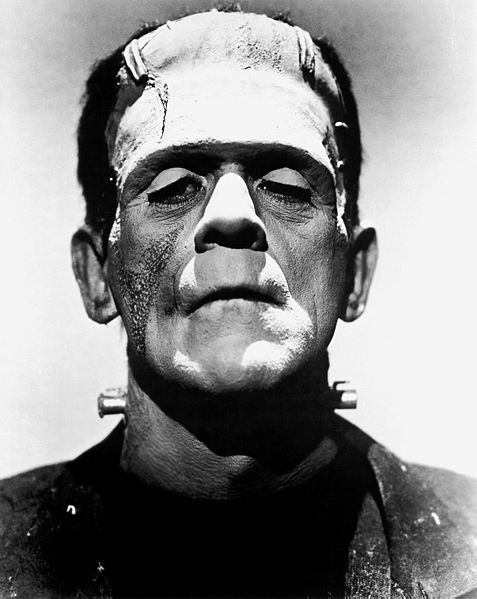 Mary Shelley's classic gothic novel was first brought to life on the silver screen in 1931 by James Whale. Boris Karloff made cinematic history with his portrayal of Dr Frankenstein's monster, the tortured creature that would return to screen in dozens of different reincarnations.
5) Horror of Dracula, 1958
Originally named simply Dracula this Hammer version is more widely known as the above title. Peter Cushing and Christopher Lee end up in a fatal battle as vampire hunter and vampire in what was an international hit.
6) Rosemary's Baby, 1968
Roman Polanski filled his 1968 movie with real terror, and ancient horror tales into a modern day New York City. Mia Farrow is the lucky girl who gets to carry Satan's child in this (relatively) modern classic.
7) The Pit and the Pendulum, 1961
Director Roger Corman was a huge fan of Edgar Allan Poe and this inspiration is perhaps best illustrated in The Pit and the Pendulum. The title of this movie refers to the giant razor sharp blade that swings ever closer to its victim. This film also features the wonderful horror actor Vincent Price in his prime.
8) Near Dark, 1987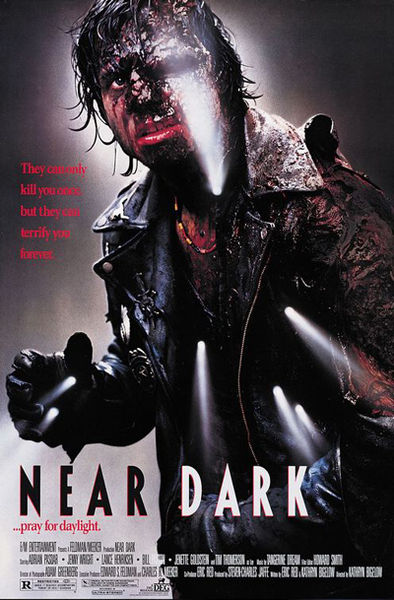 Lance Henrikson is the prominent lead deathless soul that roams the earth in search of blood, in this story of love, horror, death and romance.
9) Suspiria, 1977
Ballet mixes with occult secrets in a European dance school in this Poe-inspired gothic tale from Dario Argento.
10) The Orphanage, 2007
Children in gothic movies are always creepy, and especially so when Guillero del Toro is involved (as executive producer in this film). JA Bayona's story of lost children searching for mother figures is heart wrenching, surreal and chilling.
Images via Wikipedia