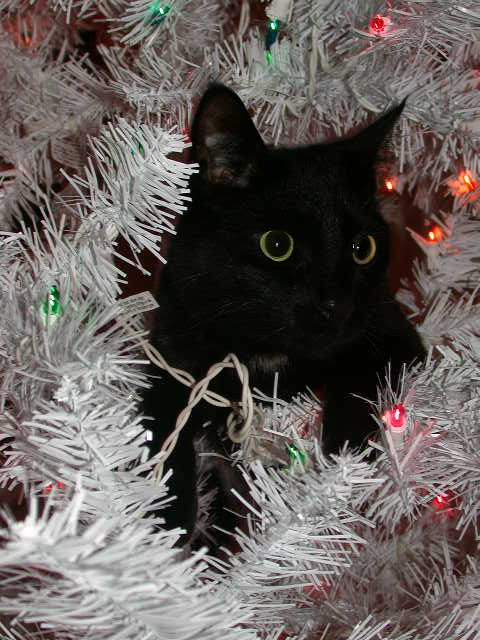 It's that time once again, minions-the real Christmas, the one that's not Halloween. Whether you're all about rocking the crappy sweaters or like to hide away until the whole thing is over, very few of us get through the whole seasonal hoopla untouched, so it seemed only fair that I dedicate a post to Gothing at Christmas, to tick everyone's boxes as it were!
So let's take a whirlwind tour through Christmas via presents, things to do, and what to buy for Gothlings this year.
Gifts for the Goth in your life
Unless you're the only Goth in the village, you're probably currently being faced with the usual PITA of what to buy for the rest of your squad that will both appeal to their sensibilities and not bust the bank.
I'm a big fan of making shit for people at Christmas-such as knitted scarfs and cowls (which are literally the only thing I can make) chutneys and bath stuff. All of my friends are honestly way too polite to tell me how much this sucks and is a cop out, which is nice too. If you've got better skills with the wool and glitter than me, the possibilities are virtually endless-Check out Knitting Bee for a shitload of free patterns for Goth-themed crafts, ranging from the really easy to the ridiculously hard.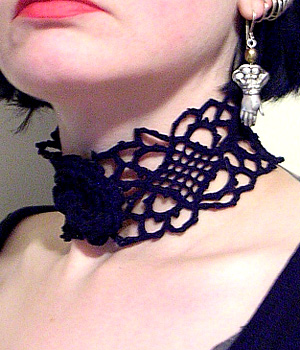 If you've got actual funds to buy actual real stuff with and have aged out of the demographic for whom making pasta pictures covered in glitter is considered ok, there are obviously an endless range of options.
For not very much money (£3.50 to be precise) you can pick up a neat metal sign with an image and wording from The Gothic Shop, like this one: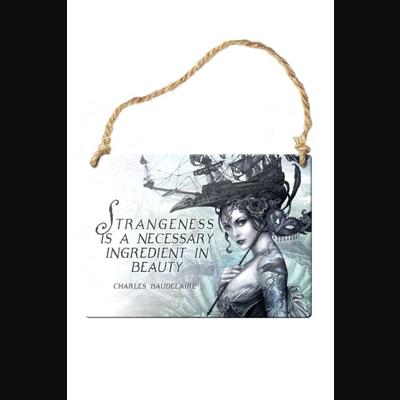 Or for a few more bucks, this intricate handmade and hand decorated candle in a teacup can be yours for £25.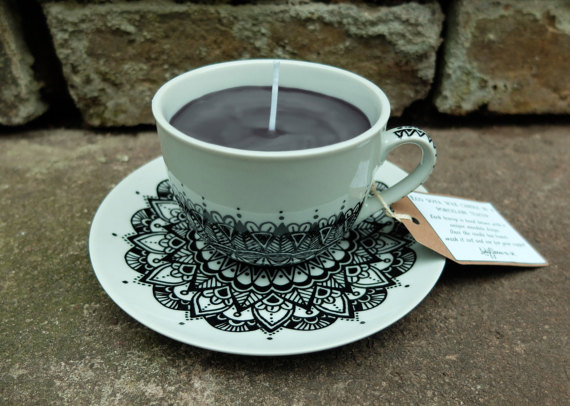 Gothing outfits
Christmas is a good time to pick up some new clothes without needing any other excuse too, and if you're going to be going out on the lash or spending time pubbing and clubbing, it would be rude not to really!
For me, parties mean dresses and I am still deeply in love with the whole skater dress trend at the moment; paired with clunky boots and leggings, of course. Hell Bunny's new 80's style dress is my current favourite, because it's alt and funky whilst not being all black, and so will be really versatile for parties, civilised dinners and pretty much everything else too, and all for just £36 of your hard-earned poundses.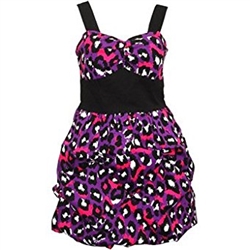 It will also pair well with a pair of sheer patterned tights, like these skull print beauties at £6.95, now that clashing patterns is totally a thing.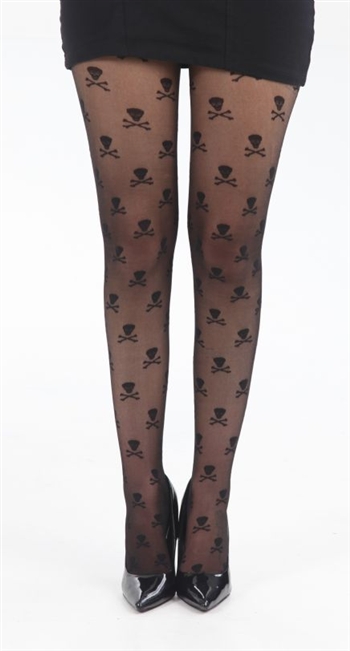 Things to do and see
There is a whole shitload of stuff around in most towns to entertain the peasants at Christmas, from the Christmas markets to carol singing to the obligatory trip to the hell that is Argos. However, if you want to do or see something that is more relevant to your interests in the festive season, you may have to look a little harder.
I've picked out a couple of Goth-friendly do's from the various offerings showcased online to give you some inspiration to get started.
First up, Edge Hill University in Ormskirk is running a student-led show on the evenings of the 14th and 15th December named "The Limits of Enlightenment," which hails itself to be a tableau of "The Persecution and the Assassination of Jean Paul Marat as performed by the inmates of the Asylum of Charenton under the Direction of the Marquis de Sade." So there.
https://www.edgehill.ac.uk/events/files/2016/10/Student-Shows-1.jpg
Next up, The National Trust is hosting a "Gothic Christmas Cottage" in Stourhead, Wiltshire from the 9th to the 21st December, which is free and welcomes dogs too! Meet on the grounds in the Stourhead Gardens to visit the cottage, which is open from 11am-3pm on the listed dates.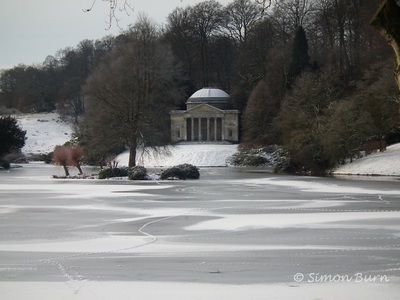 Decorations
I'm one of those people who doesn't make any effort with decorations because you just have to take all that shit down again anyway, so what's the point? And even if I did, it seems pretty likely that I'd just dig out all of my Halloween bling again and put that back up. Or, in fact, just leave it there from October to well into the new year…
If, on the other hand, you want to decorate your manor in a Gothy Christmas style, you could do no better than a black and silver theme. In my opinion only.
It's not hard to pick up actual Goth baubles and décor either if you want to go all out, or make your own!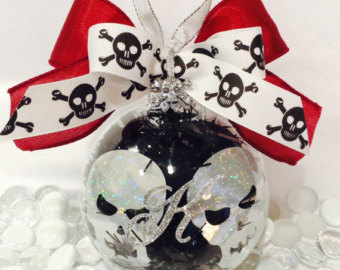 Plus, for around a tenner (or a bit of skip-diving if you're skint) you can probably get yourself a fakey tree (Once more, Argos hell) and stick something terrifying on the top, leaving the rest of the tree sparse to mirror your cold, dead heart.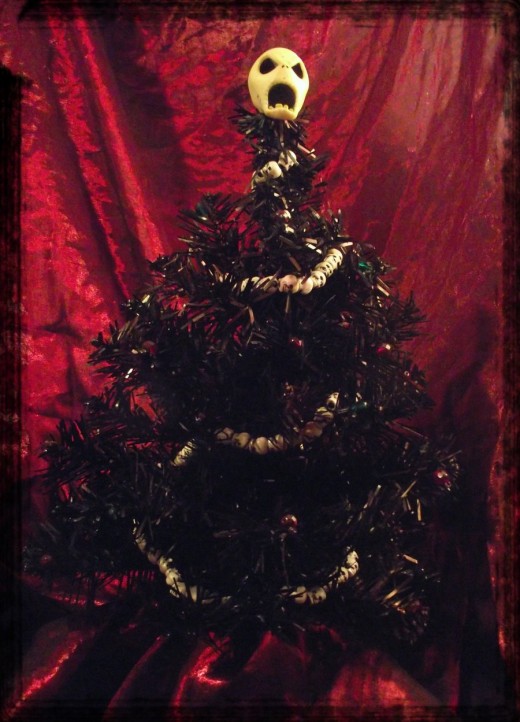 Do you have some great Christmas ideas that the rest of the Goth world should know about? Tell me in the comments.