Make one of your New Year's resolutions for 2015 be to support a good cause or a charity whose work you admire by actually getting out there and doing something positive, and you might just find yourself with a whole new group of mates. Goth culture can of course be very inventive, and if you get a few friends together you can add a whole new twist to the usual fundraising staples, such as bake sales and sponsored walks.
Here are some of my favourite ideas to get your Goth on while raising funds for your favourite charity. If you're keen to do something good and Gothy but aren't sure who to throw your lot in with, I recommend the Sophie Lancaster Foundation, a cause that should be close to the heart of all Goths worldwide.

Have a bake sale
…But with a difference. Just about the only thing that is more entertaining than making and decorating cakes is eating them, so kill two birds with one stone by arranging a stall at a local event or rally to offer up your distinctively Gothy wares in aid of a good cause. Themed cakes and funky Goth decorating (Pinterest has some ideas) is sure to catch people's eyes, which is always a bonus when you're trying to part people from their loot!


"Meet a Goth" day
Again, find a local venue or something going on that will let you take up a stall or a plot, and man it up with the very best of Goth culture, and you and your best buds dressed in your finest togs. People are sometimes wary of approaching Goths, particularly kids, so spend the day smiling and making the effort to talk to people and get them involved in finding out about Goth culture, and maybe let people try on some Gothy hats and outfits to give them a giggle and a photo opportunity, all the while rattling your collection tins under their noses.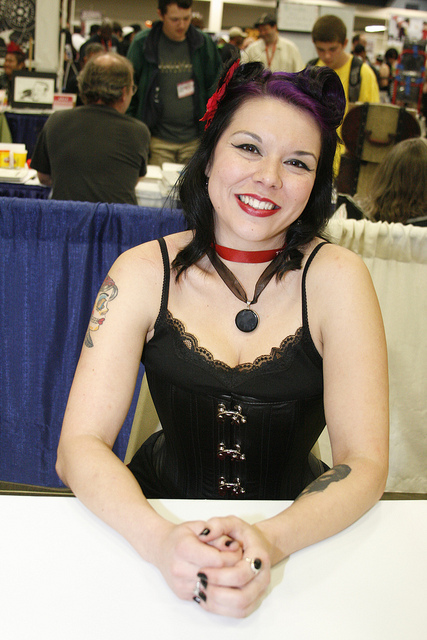 Do a sponsored "something"
Goths out of their comfort zones or in incongruous surroundings is something that seems to tickle people's funny bones, as this feed of Goths in hot weather apparently realises. Get a gang of you all vampired up and go ice skating, ballroom dancing or something else that might prove entertaining for both you and your potential audience, and go wild.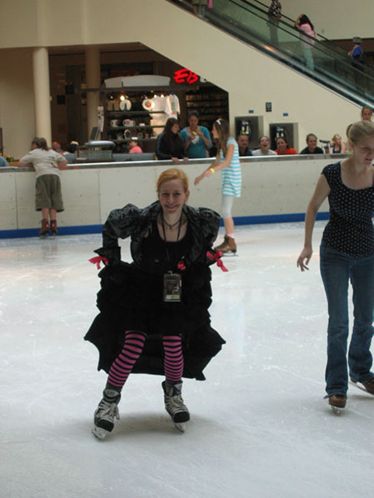 Mufti day
Try to convince your employers to let you hold a mufti day, or fancy dress day at your place of work, in aid of supporting your favourite charities. Go full Goth and promote your fundraiser to your clients and visitors, and benefit from the added bonus of not having to take all of your piercings out for work for just one day.
Hold a swap event
Organise a meet up for the local Goths to come and sell, buy and exchange their unwanted Goth cloths and accessories, with a small donation for every transaction made to your cause. Only, you know, don't just refer to it as "the cause," or you might find yourself singled out as an IRA sympathiser.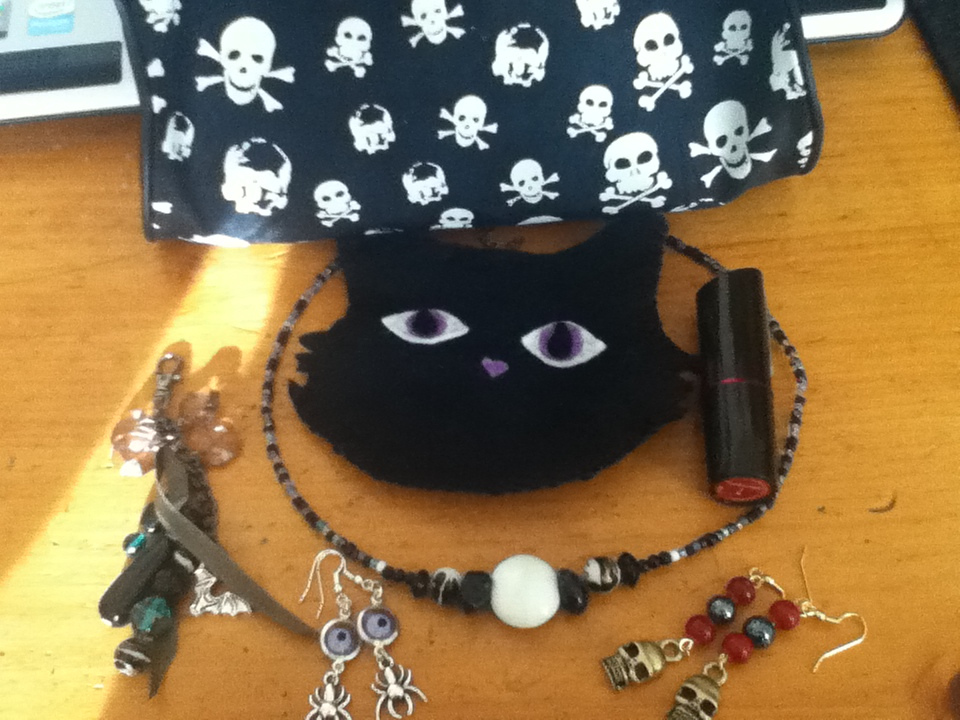 Have an idea of your own? Tell me!