I love me some makeup, I mean really. There's nothing I won't buy or try, and I am particularly enamoured of Korean makeup and skincare, because it is so varied and different and interesting. I get a couple of different Korean beauty subscription boxes each month because I need a bit of direction in terms of what to buy and what to do with it, and this means that I hit on the odd gem that is definitely worth sharing here from time to time
First up, a product I received in a box in June-The "Killing Me" Zombie CC Cream, and there is a BB cream version too, which goes for just over $8 plus shipping and is well worth a punt, if only because the packaging rocks so much.
Additionally, like a lot of Korean skincare and makeup products, it purports to have a whitening effect on the skin too-not sure if this is bullshit or legit, but if you're not at all about the healthy summer tan, stock up now.
For them who aren't familiar with BB cream and CC cream, here's a short primer: BB cream is designed to serve as a multi-purpose beauty balm that serves as a cover for blemishes, as a makeup base, and to provide a little moisture. CC cream on the other hand does pretty much all of that and also serves as a colour corrector, to even out your skin tone and cover red patches.
Next up in my cool zombie makeup finds is this Killing Me gloss tint kit for just $5.87, which serves as a gloss and a subtle tint that stays on your lips even after the gloss has worn off.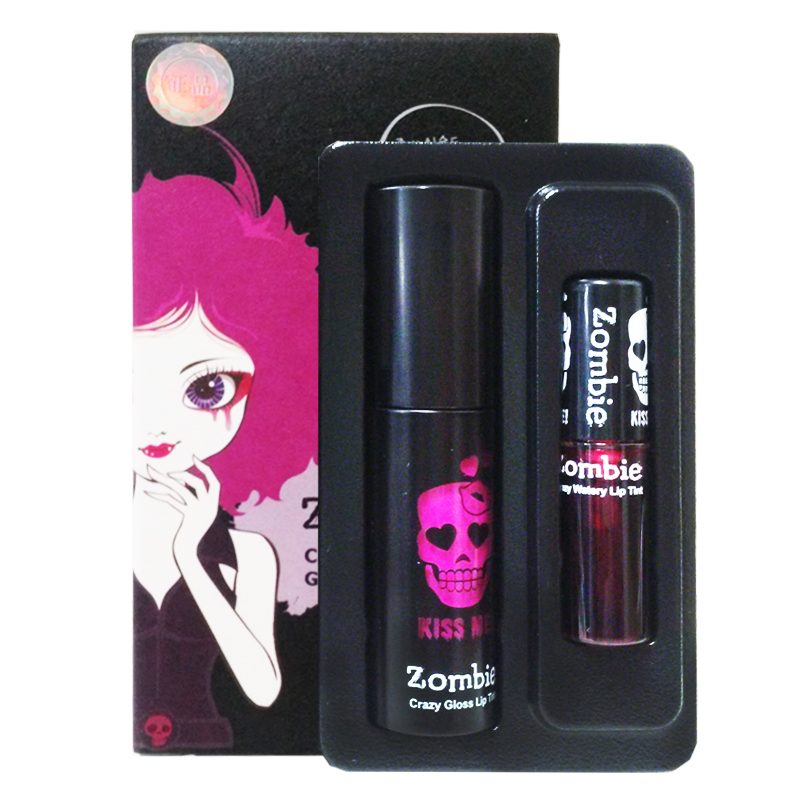 It comes in lots of shades, with the best one (obvs) being this fabulous bleeding red shade.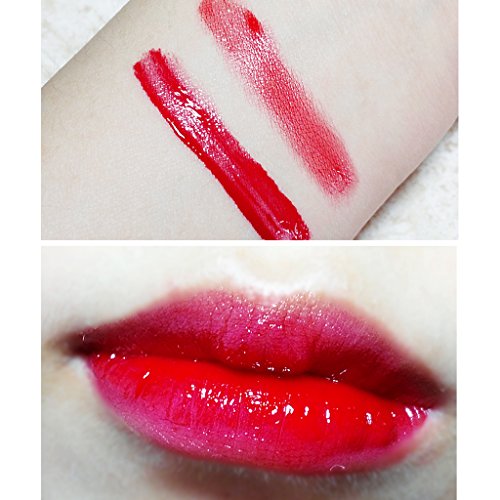 Finally, buy the shit out of this Skin 1004 Zombie Skin Pack, which is a complete kit that you mix up at home to use as a type of face pack, to tighten the skin, reduce the appearance of pores and so on.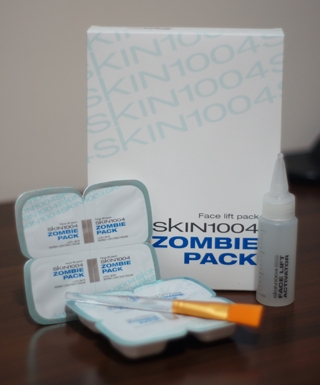 Unlike your generic tube-style UK face packs, this comes in a pack that includes a liquid and a powder that you mix together and apply with a brush. I dunno why this is supposed to be a good thing, but as I am a fan of trying new things, I've ordered one to try anyway.
Have you found any funky zombie, vampire or otherwise cool Gothy makeup? Share your tips in the comments!