As my regular readership will already be aware, I have been prevaricating for some time now on dying my hair purple, and got as far as buying the dye before gurning over it for some weeks.
My hair had been neon pink for the last four or so years, and I figured that it was time for a change.
As I use permanent colours on my hair, along with a pre-lightening bleach, I needed to wait a while for the really dark pink shade to fade, as I know from prior experience that applying the bleach on top of the old pink colour lightens it rather than removes it-it is fair to say that these colours have quite some sticking power!
So, here's how it went.
What I used
I use the Splat hair dyes, which are imported from America-this is the only unnatural colour range that I know of that comes with a pre-lightening bleach, and is designed to be close to permanent. If this sounds like a good thing to you, check them out-there are only a few colours in the range, but how long you leave it on for can affect the intensity of the end colour, so there is some wiggle room if you want to get a lighter, deeper or brighter shade.
Their purple colour is called Lusty Lavender, and comes as a complete kit.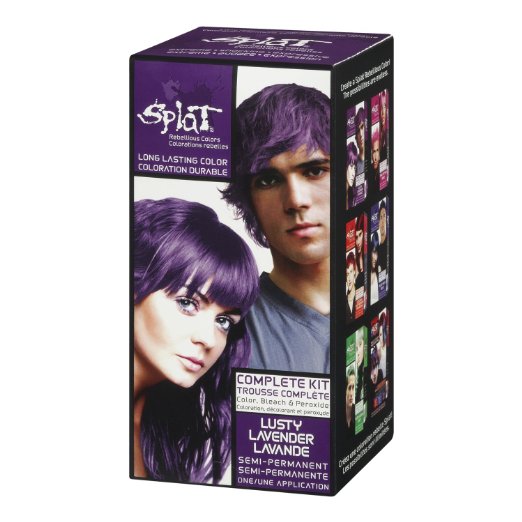 How I did it
It is fair to say that I do find applying the Splat colours to be a pain, not because they are hard to use, but because it takes a whole evening to do, pretty much.
Your hair has to be dry with no products on it before you start, so I wash and dry it the day before. Then you bleach, wait, wash and dry, then purple, wait, wash and dry. I tend to leave the bleach on for half an hour, and then the colour itself for up to an hour to get a deep colour result that does not fade in a hurry.
I also got my hair trimmed in the week before I dyed, to remove my split and damaged ends, which don't take colour well.
You can check out a YouTube vid on dying your hair in purple shades below.
The results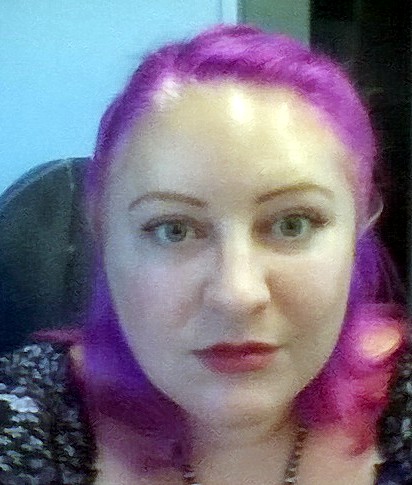 I am very happy with the end colour, and while at first I thought it was a bit harsh for my pale skin tone, I changed my mind after a week or so.
It's also sticking to my hair well, and not fading yet, despite the fact that my hair still rinses off purple when I wash it.
Also, a friend of mine took one look at me after doing it and started laughing, which was unnerving-but when she explained herself, she said that the way it makes my blue eyes "pop" makes me look like a White Walker. So that's ok then.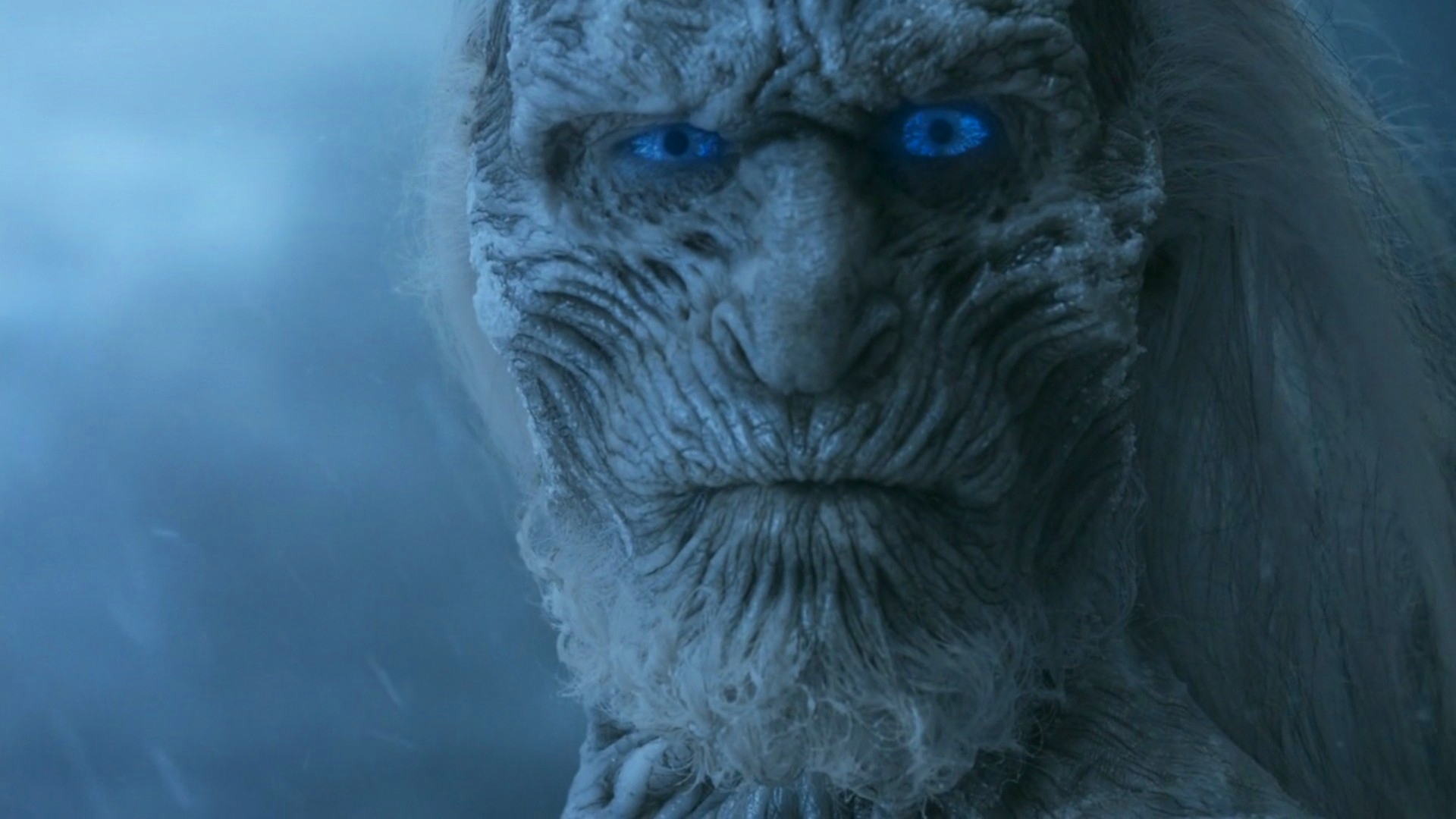 How true is the end colour?
The image shown on the box is a very ashy, blue-toned purple shade, but the end result on my own hair, and that of most other people whose pictures have been shared online is a rather warmer red-purple, particularly after a few days when the colour has settled down. So I would say don't take the box images as a good representation of the end colour, but also, you won't be horrified with the difference either.
This image from online shows what I feel is the best representation of the colour I ended up with: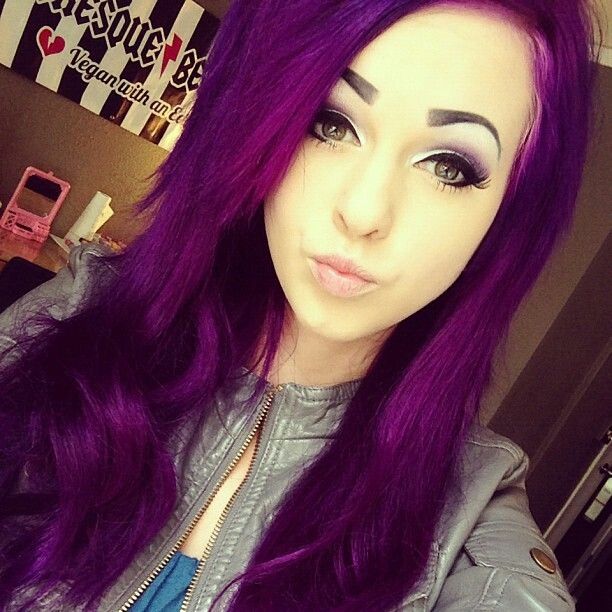 Also, strong eyebrow game, girl.
Finally, check out this really handy web page showing a huge range of people with purple hair, including information on what dye they used to get it.