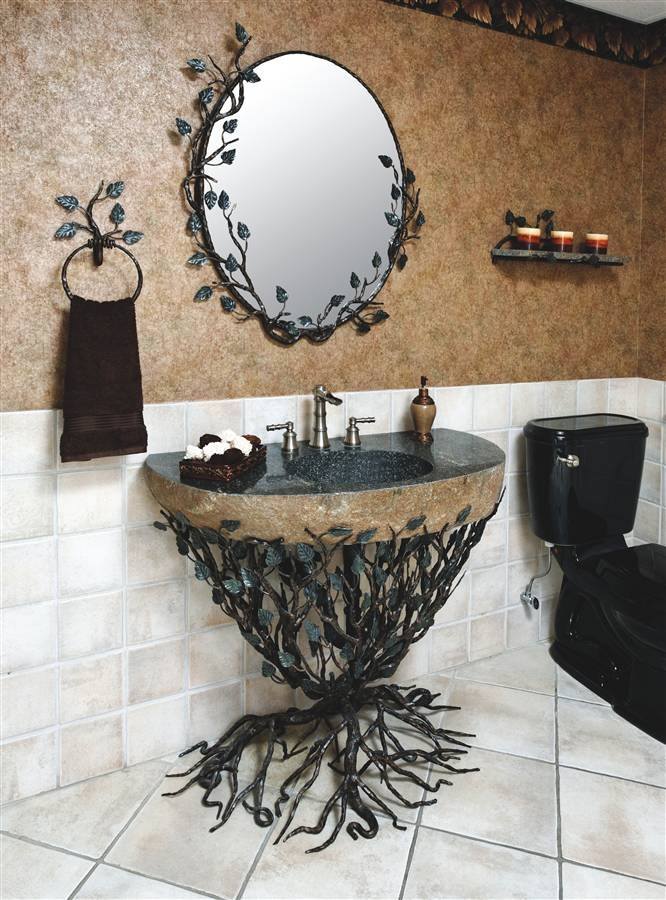 While we all probably wish that we had an awesome Gothy bathroom like the one pictured above, most of us are likely making do with generic cheap white fixtures and fittings in rented flats, probably with an edgy as fuck floral shower curtain and everything.
Assuming that you are a Goth on a budget and don't have a metric fucktonne of money to drop on the claw-footed bath and antique chandelier of your dreams however, your options are possibly a little limited. With this in mind, in this blog post I'm going to share some of my favourite products and ideas to Goth up your bathroom.
Evil rubber ducky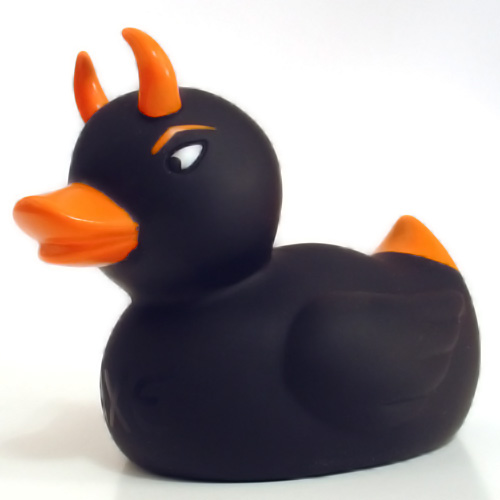 Every Goth should have at least one of these in their bathrooms, and there are so many different types of psycho bath ducks out there that you can legitimately turn collecting them into a hobby.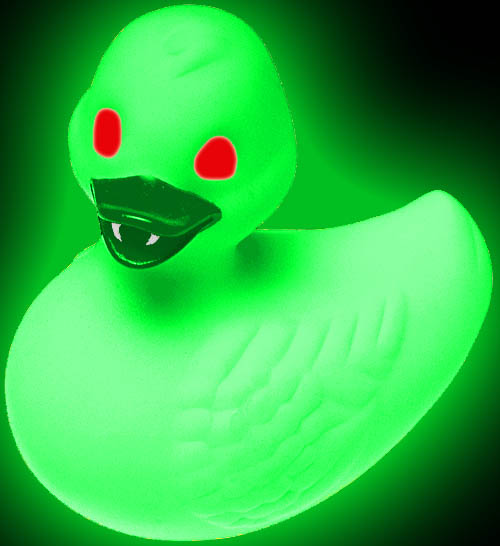 Goth shower curtain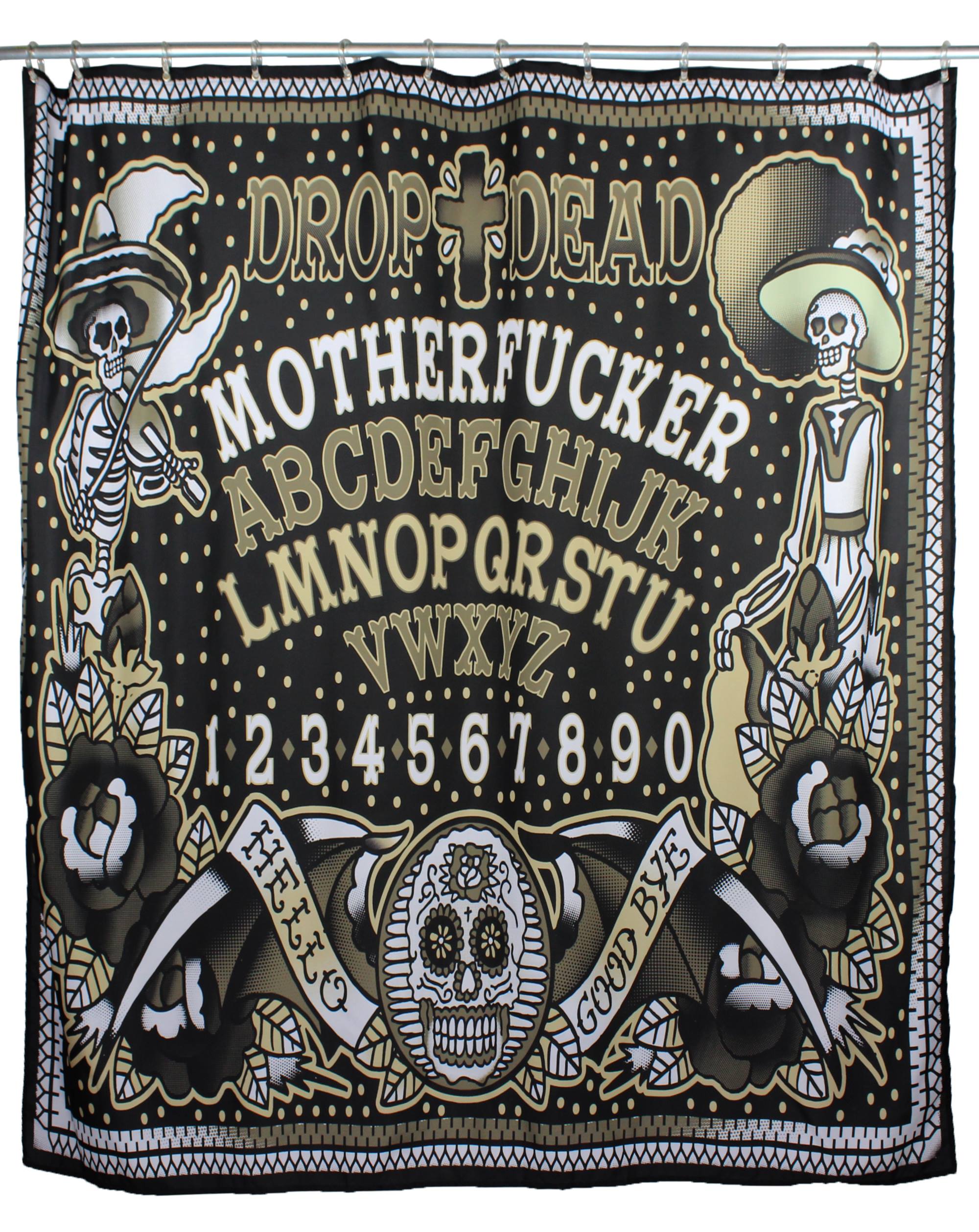 This is without a doubt the coolest thing you will ever buy for your bathroom, and the internet's shopping portals are rich in other Gothy offerings where shower curtains are concerned, whether you want to go elegant, trad Goth or are more about the swearing and fucked up ducks, as I am.
Buy the above offering for under £20 from House of the Undead.
A really cool mirror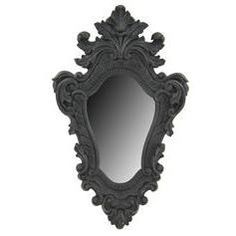 Sticking up a cool mirror is something that will immediately give your bathroom an edge, and make a big difference to the overall look without causing the kind of landlord issues that come with painting everything black.
You can buy one readymade, or even customise an old mirror of your own by adding a frame, painting it, and sticking other bits onto it. Remember to use a glue or adhesive that is humidity resistant!
Toilet seats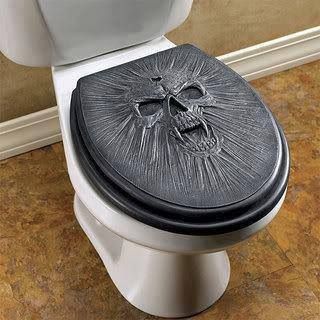 Another way to add some serious Goth to your bog without making any permanent changes is to add a Goth toilet seat-the average shitter's seat can be removed and put back on if you move out at some point, and it only takes five minutes to put a new one on.
A dark twisty plant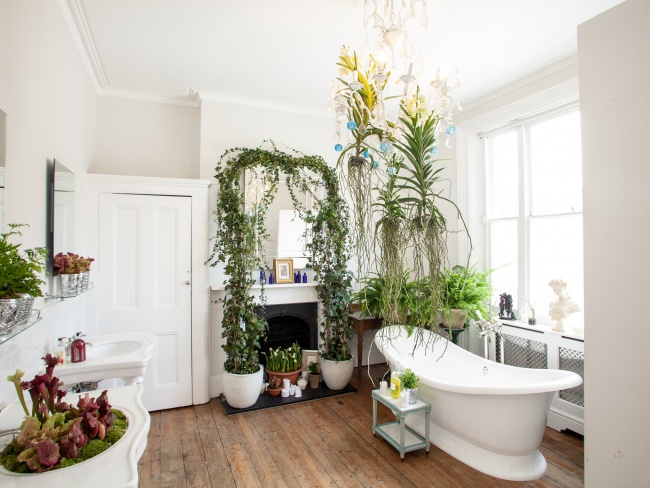 Growing plants in your bathroom can be a bit hit and miss, because the atmosphere is humid and many bathrooms don't get a whole lot of light.
Something dark and trailing like Creeping Fig or the aptly-named Devil's Ivy will work out well. For more tips on bathroom-friendly plants, look here.
A black bathroom set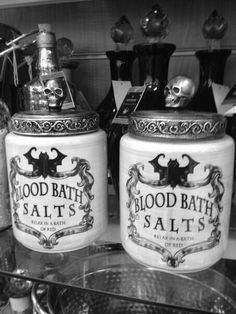 Your toothbrush mug, soap dish and so on can all get in on the act too, either by buying something readymade, or customising your own. Again if doing your own, make sure that the paint is good for use in humid environments!
Artwork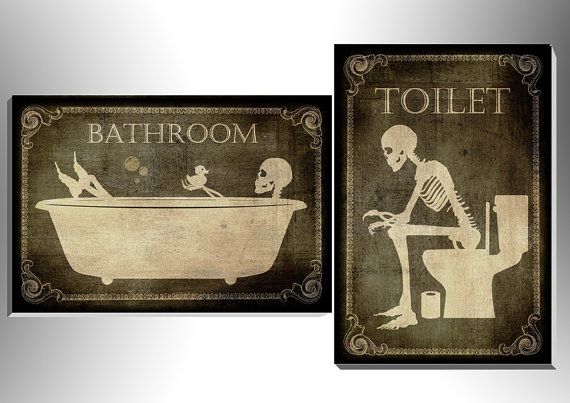 Like your mirror, adding a large Gothy picture or two to the wall can really change the tone of the room, without being permanent or pissing off your landlord. You can buy pieces like those shown above on Etsy for just £10.
Is your bathroom all Gothed up? Share a pic in the comments!