Even the most anti-fashion of Goths can fail to have realised that we just had fashion week in February, and with it came both the best and the worst of the new trends that we're all being steered towards for autumn of 2015. So during February we learnt that Kanye West (he's like the herpes of talent; gets everywhere, impossible to get rid of) has a fashion line big enough to have debuted in front of the likes of Anna Wintour and the world's media, and also apparently that fur is once again becoming big in high fashion circles, to which I say a resounding BOO.
However, Goth and Goth Lite also made a rather surprising and yet convincing appearance on the catwalks of some of fashion's really big hitters this year, indicating that the fashion press's fascination with Goth culture is not over yet.
For your delectation, I bring to you some of the Goth and Goth inspired looks from this year's fashion week offerings.
Givenchy goes Goth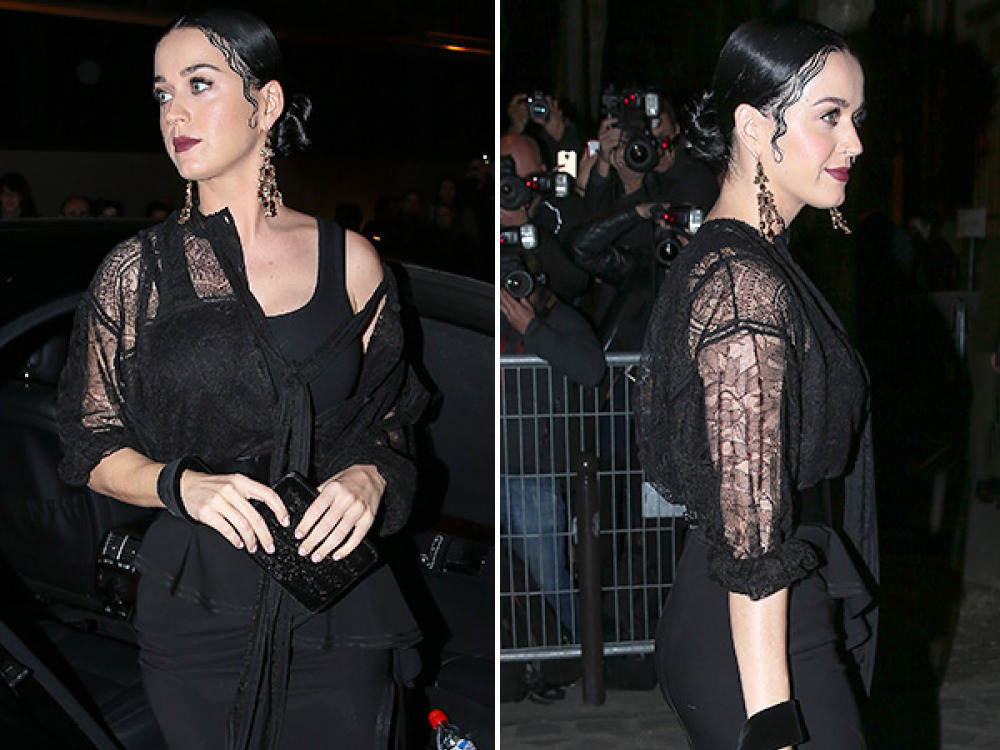 Sorry, alliteration is kinda my thing… Katy Perry (another incarnation of what I call celebrity herpes…) walked for Givenchy at fashion week, and much as I try to dislike her for all I am worth, I have to give it to her for her ability to rock the Goth look with some aplomb.
This Pinterest board has more Givenchy Goth for your enjoyment too.
KimYe Goths it up too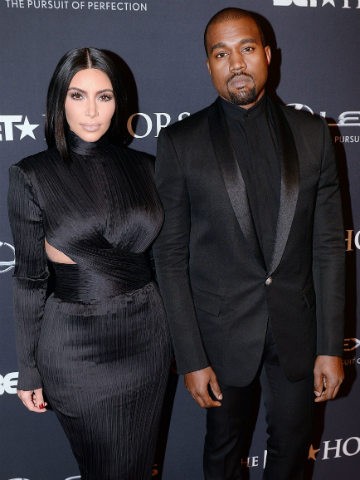 Kanye West talks a lot of smack, but you can't deny his talent as an entrepreneur, whose skillset now also extends to his own fashion line. Accompanied by wifey Kim Kardashian, Kanye not only had some very cool urban-Goth looks on his runway, but also committed to the look himself when out and about at the event itself.
Vera Wang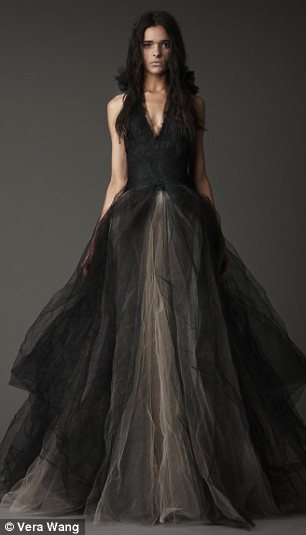 Vera Wang is one of my favourite classic designers, and she loves herself a hearty dose of black, black and more black too, and her fashion week offerings did not disappoint in that respect. Fabulous draping and impeccable tailoring were showcased in her dark, flawless gowns and evening wear, with a distinctly Goth theme running through much of the rest of her collection as well.
Alexander Wang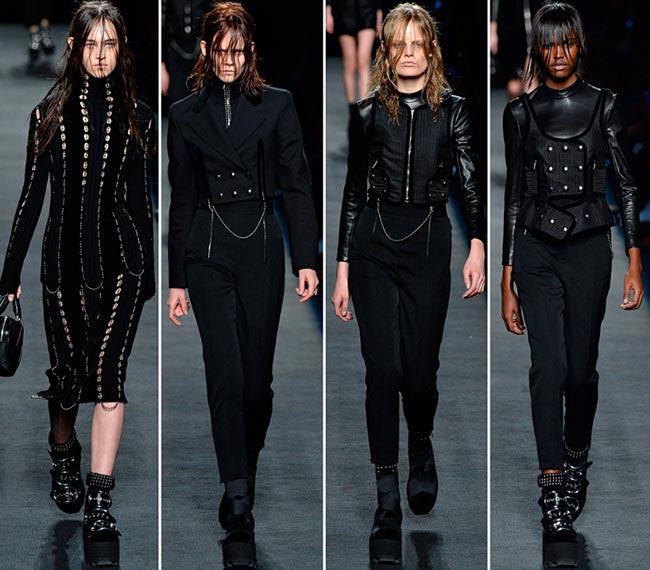 Alexander Wang too worked with a mainly black palette this year to bring us an edgy, urban look that seemed almost costumed to form an affinity with or homage to some of the best modern Goth film looks, although I did just make all that up and am fairly sure that's not where he was going with the look at all. (This is why I love writing about fashion; you can literally interpret anything how you like, and no one can tell you that you're wrong!)
Upcoming trends
So what this high-Goth collection tells us is that it looks likely that the high street's autumn fashion offerings are going to receive a hefty dose of Goth too, and that mainstream shops will almost surely be offering up a range of Gothy accessories, styles, and lots of black in the coming months. Streamlined silhouettes with minimalist accessories look to be big, as do chains and heavy boots. So err, we're pretty much already ahead of the curve. Congrats!
Bustle talks about the Goth trend for autumn in more detail here too.