April is now upon us, and this month has seen me "starring" in my cat's uncle's April Fools skit video, complete with bad French accent and chain smoking irony.
My cat's uncle-David, to anyone who is not my cat-is a fellow boater who used to be a TV newspresenter, and who now pootles around the country on his narrowboat and Vlogs about it, often accompanied by my cat Batman, who frankly I think is the real star of the show.
The weather has improved somewhat since my winter doldrums, which were not quite banished by March, and I am starting to think that I might live to see another year yet. The clock change also cheered me up somewhat, and I didn't really feel like I lost an hour in bed because I'm a damn grown up and I will sleep until whatever time I want, so don't tell me how to live my life.
Anyway. Each month I try to do a roundup of the latest posts and content from other Goth bloggers, and I tend to regularly revisit the same old favourites, who always produce interesting, thought provoking and informative content and update their blogs regularly.
This month, I have decided that as well as covering the usual, I made it my mission to find some other more obscure bloggers that I have not come across before or don't visit much, and have committed to checking out their content in my roundup too.
So without further ado, here are some links to my favourite recent content from other Goth bloggers, and some introductions to other Goth blogs that you may not have come across before.
Craft Along with Café LaStrange
I found Café LaStrange for the first time this week, and I have bookmarked it already because I just love the variety of content. Things to Make and Do is kinda something I like reading about and saying "that's clever," but rarely actually get around to myself, and Café LaStrange's latest post has really got me covered.
Craft Along with GIY. (Goth it Yourself) shows off the creator's glow in the dark Fab Bat bracelet, which looks delicate and inconspicuous in daylight. I am a sucker for glow in the dark shit and little solar lights-the inside of my boat looks like the inside of a long distance lorry driver's cab, and I do indeed have glow in the dark stars on my bedroom ceiling.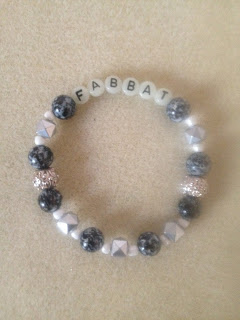 Steff Metal on International Women's Day
International Women's Day fell on 8th March, and was heralded by more marches, protests and gatherings than normal, due to that whole Trump thing that's been going on in the background.
I love Steff Metal's post to celebrate the day: 10 Kick Ass Metal Women Who Totally Rock My World.The list includes Amanda Palmer, Suzi Quatro, and the blogger's mum.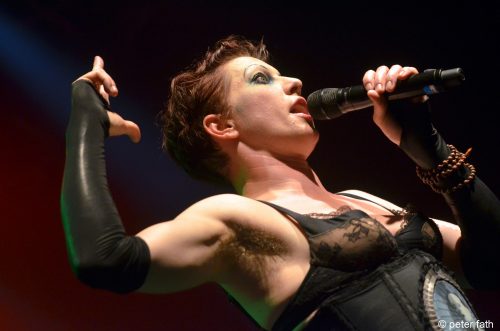 Coffin Kitsch shares looks and opinions
Coffin Kitsch is another blogger that I'm introducing for the first time, and her latest post shows her new blonde look, and also mentions the fact that she accidentally borked her blog recently by deleting a load of old pics, which she intends to resolve soon.
 Renne Ruin premieres Russian Paradox
Renne Ruin has managed to get her hands on an exclusive premiere of Manukind's Russian Paradox EP of four songs, which was released on the 27th March in a limited run of just 100 actual old style cassette tapes, as well as a digital release.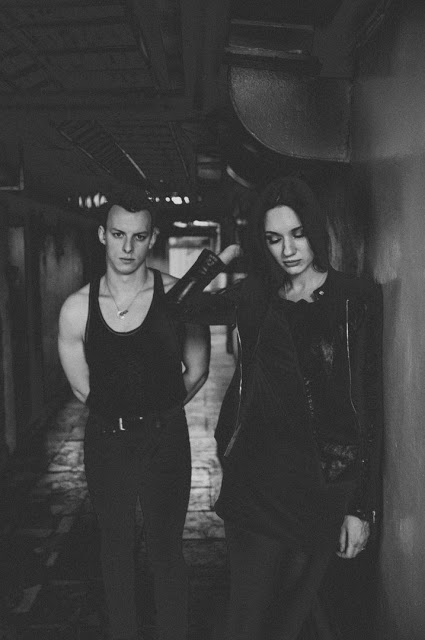 Mostisia's Tumblr
Mortisia's Tumblr feed is largely made up of short posts and insights, into her random observation sand day to day musings, as well as a lot of really cool visuals and pics. Check out the whole feed here.
The Blogging Goth
The Blogging Goth is a good pick to round up my line-up as this is one of my favourites, and Tim (the man behind the blog) looks back at The Wendyhouse in Leeds in his latest post.
Tim talks about the scene in Leeds and surrounding the Wendyhouse itself back in the day, including the large-scale Goth invasion of Leeds back in the wake of the scene, when Leeds and Manchesterwere really in their element, back in the era of Northern Soul.
There's lots of clips and pics for anyone feeling the nostalgia, and if you were around Leeds and the Wendyhouse in the past, The Blogging Goth encourages you to let him know in the comments!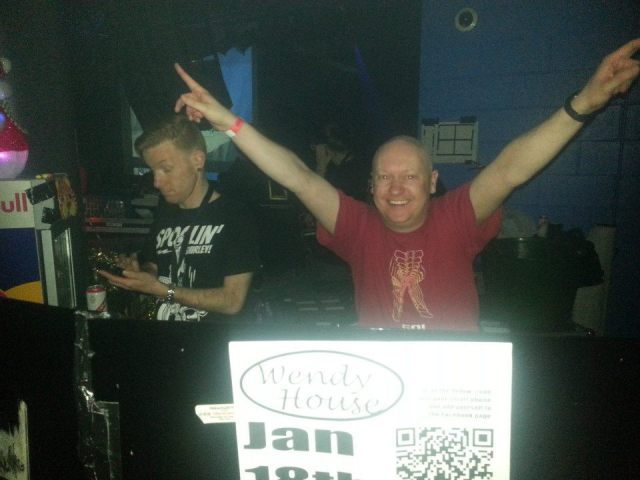 Finally, if you're a Goth blogger and think I should be checking you out, or know of a gem that I am missing-hit me up in the comments and I'll add you to the mix next month.