The Gothic Bookshelf is a new, regular column here on the blog, where we take a look at excellent gothic books you should read.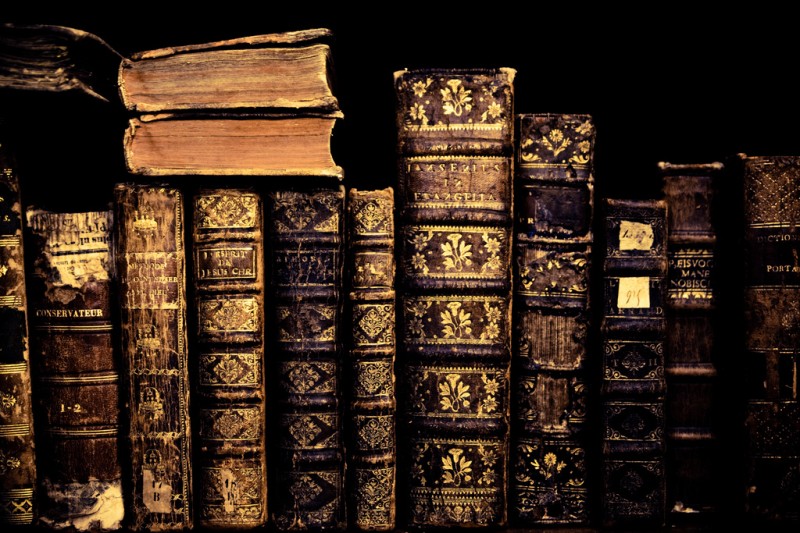 As lovers of all things dark and vampiric, we've all enjoyed Bram Stoker's Dracula, the novel that started the modern gothic obsession with vampires. But what other stories about bloodsuckers should we have on our bookshelf? Here are my five favourite vampire books:
Carmilla – Sheridan Le Fanu

20 years before Bram Stoker's Dracula hit the shelves, Carmilla explored the erotic attraction of vampires, and the susceptibility of young, innocent women to their whims. In this novella, the main character, Laura, lives with her widowed father and becomes the target of the vampire Carmilla who visits her in the form of a slinking cat-like beast.
Interview with a Vampire, Anne Rice

Rice is rightly considered one of the most important writers in the modern vampire mythos. Her sardonic, tragic, beautiful vampire antihero, Lestat, has a place in every goth's heart, but it's the character of Claudia – eternally frozen in a child's body – that makes her first book particularly compelling. Interview with a Vampire is the first book in her long-running series, and after hearing about Louis' life, you will be hooked. And when you're finished, check out the 1994 movie starring Brad Pitt and Tom Cruise.
Guilty Pleasures – Laurell K. Hamilton

Anita Blake – vampire executioner, necromancer and supernatural consultant for the St. Louis police. Hamilton's spunky heroine appears in 22 books and 5 novellas, and once you've finished Guilty Pleasures, the first in the series, you'll be clamouring for more. Although Hamilton's later Blake novels have strong erotic themes, her earlier works are brilliant noir fiction, and a definite must-read for any discerning vampire freak.
Erotic, powerful, disturbing – Brite's first horror novel is packed with everything we love about bloodsuckers. A young runaway joins a trio of hedonistic vampires, and the subsequent plot is part road-trip novel, part horror spectacle. Packed with 90s pop culture, Lost Souls is a true modern gothic classic.
I Am Legend, Richard Matheson

Not to be confused with the Will Smith movie of the same name where this science fiction classic was completely butchered, I Am Legend is the story of the last man on earth, who must barricade his house during the day from the onslaught of vampires who wish to devour him. I Am Legend is a quick and easy read, and the ending will blow you away.
What are your favourite books about vampires? Have you read any of the titles on this list? Which vampire books would you recommend?
Images from blogs.reading.ac.uk and Wikimedia Commons