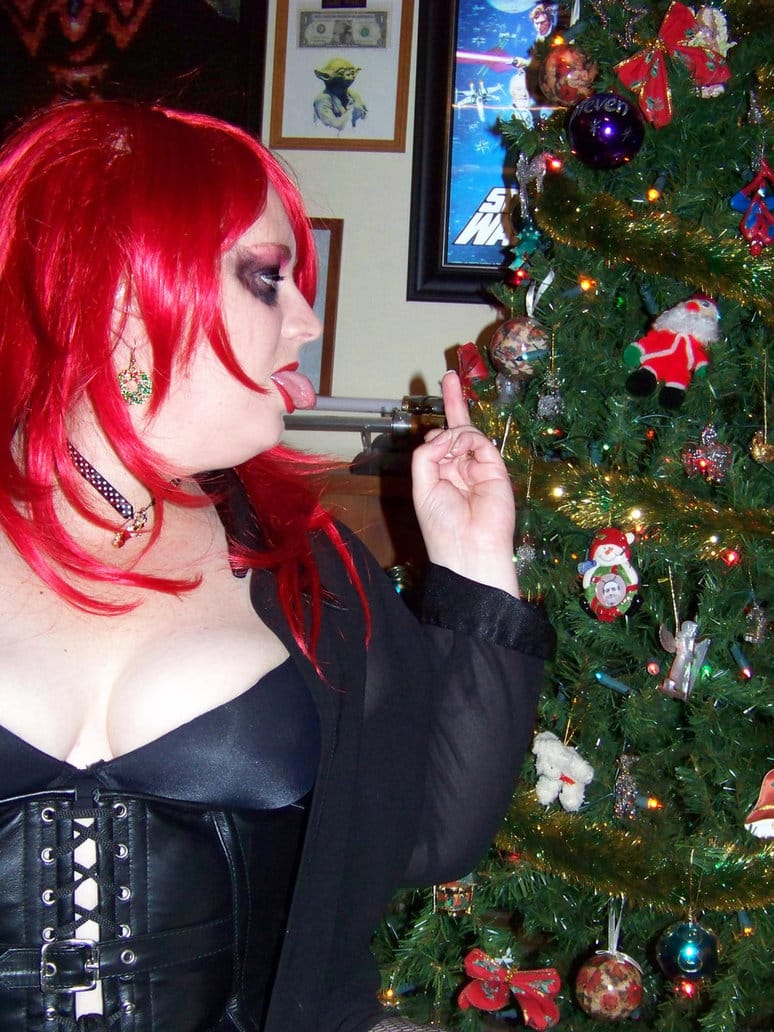 Christmas is literally just around the corner, whether you like it or not – so it's time to talk presents, parties, and Gothing during the festive season once again.
In this blog post, I'm going to share my picks of five of the best Christmas presents for Goths to request in your stocking this year, and share a few tips for surviving the holidays without losing your mind. Although for the latter, you should probably view me as more of a cautionary tale than a shining example.
Your Goth gifting Christmas list
Whether you have a Goth in your life that expects a gift, goddamnit, or if you are that very Goth, the high street is often a big let-down when it comes to picking up presents. You've just about got enough days left to order online still, so without wasting any more time, here are my top five Goth Christmas presents for 2017.
A new vampire book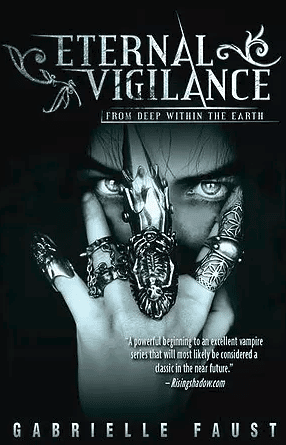 I've recently tuned into author Gabrielle Faust (probably not her real name but if so, jealous) who is the writer of the Eternal Vigilance series of vampire novels, which I have not yet read but am hoping to find under the tree this year.
A terrible Christmas jumper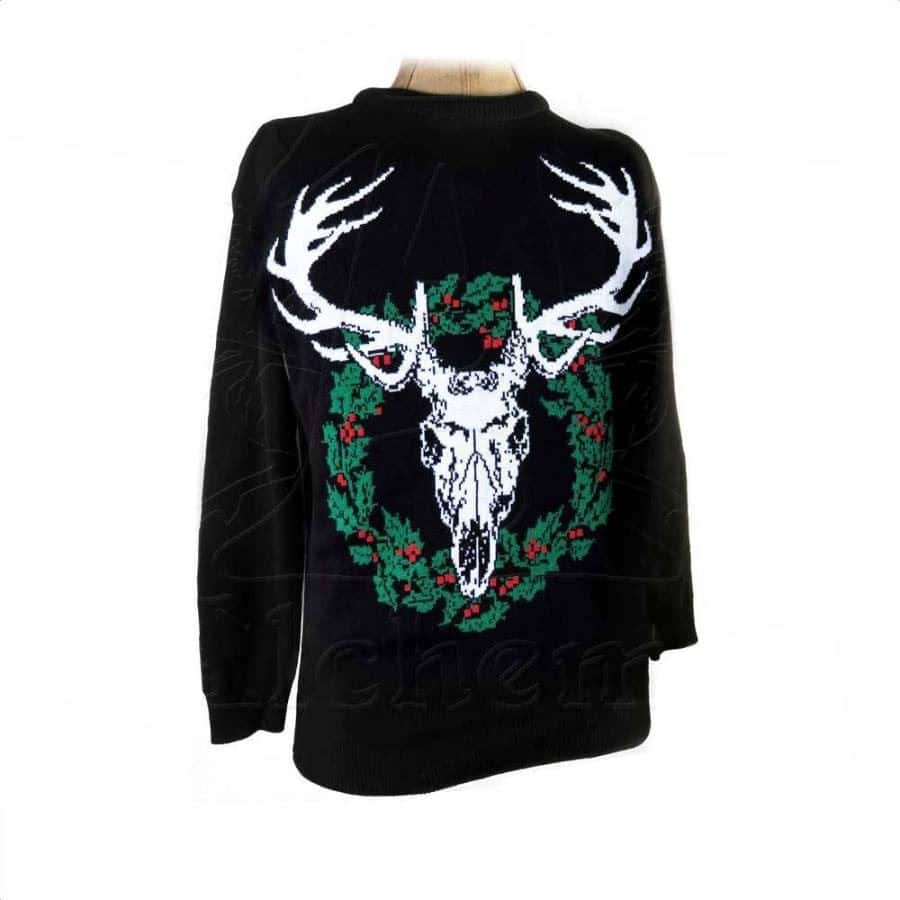 Christmas jumpers nearly entered the annals of history entirely until Harry Potter and Mrs. Weasley became a thing, but today it is once again de rigueur to knit or purchase something awful to exchange with your friends and loved ones. If you're a whizz with the needles, there are loads of patterns available online to test your skills, otherwise I'd suggest buying a plain knit and customising it yourself rather than biting off more than you can chew at this stage.
Chunky boots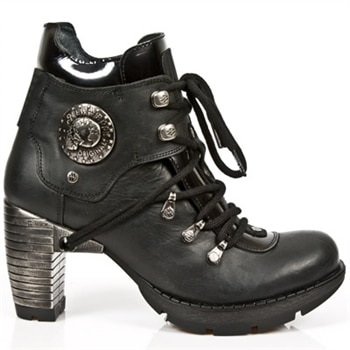 When I need a new pair of ass-kickers, I try to wangle them as Christmas presents given the investment that a good pair of boots usually requires – and also because this is the time of year that you tend to start realising that your existing pair are no longer fit for purpose.
My current favourites are these New Rocks (always with the New Rock for me…) which have more of a heel than I would usually go for, but that are just toooo pretty to pass by.
A Gothed-up portrait with a difference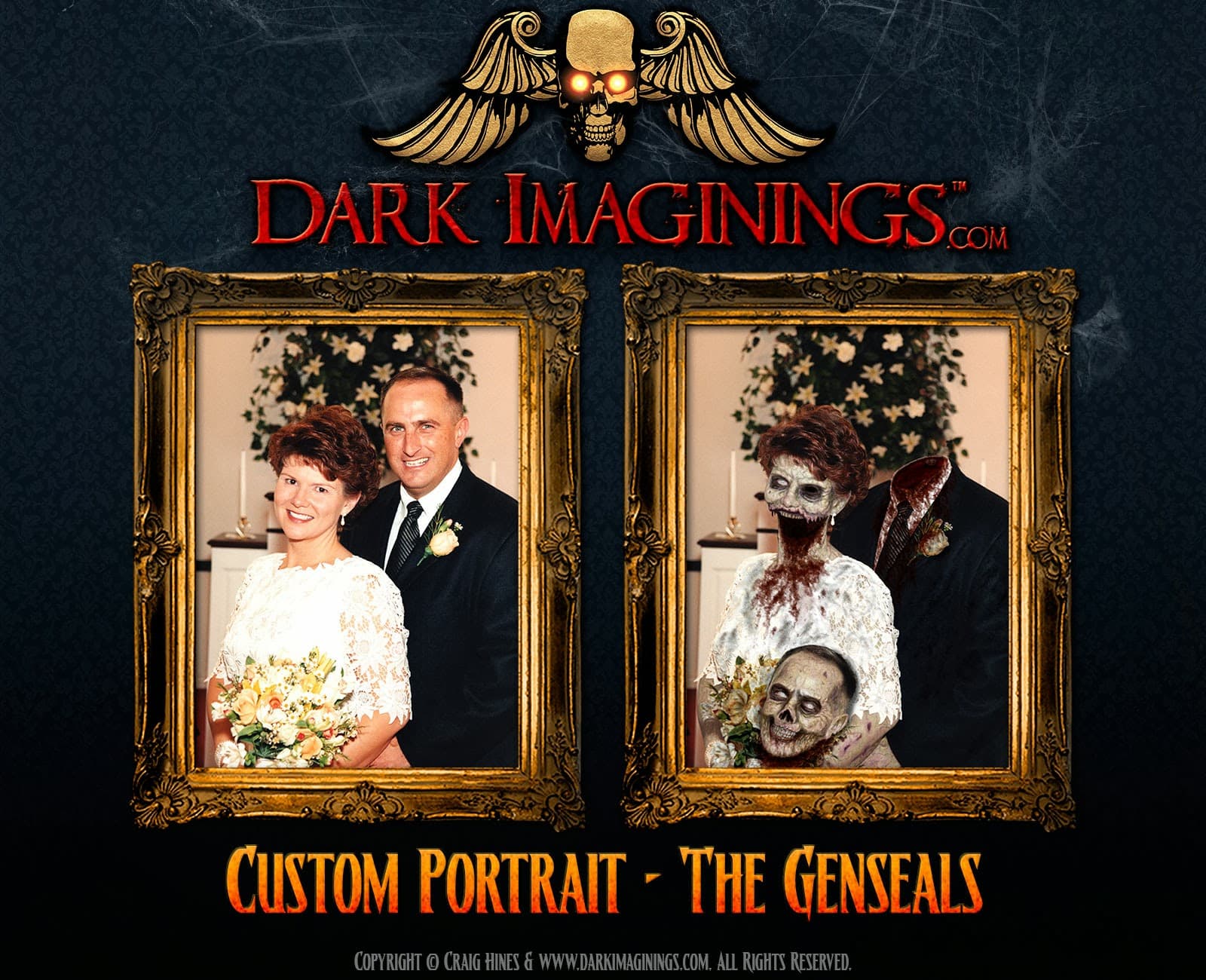 If you don't know what to get for the Goth who has everything, this is just THE BEST. Dark Imaginings will take your provided image and turn it into a customised gory portrait, to impress your loved one as well as to serve as a warning of what may happen if you don't get those new boots you asked for. GENIUS.
An awesome Gothic mirror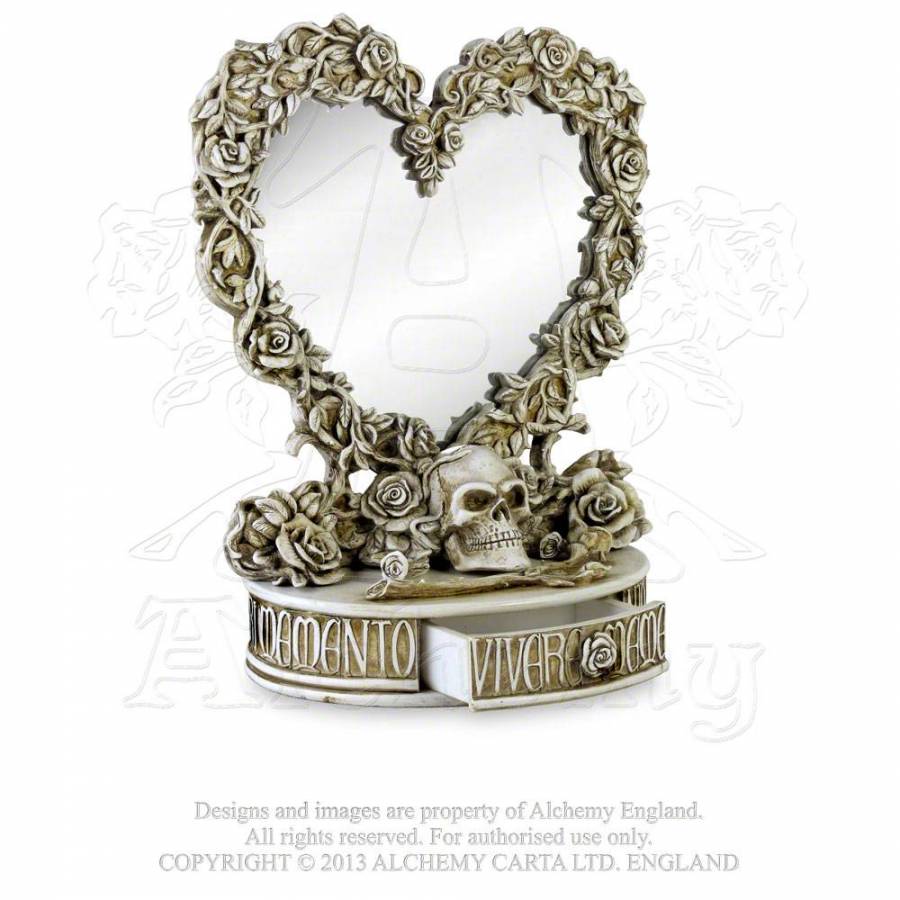 Funky homewares are always a sound buy for Goths, and this awesome dressing table mirror with drawer is one of my current favourites, costing less than £50 from Alchemy England.
Getting into the Christmas spirit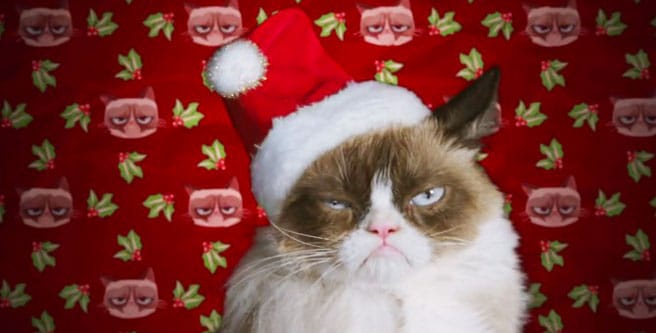 If you're the kind of Goth for whom Christmas just isn't Christmas if you don't wake up the next day with a festering hangover and a stolen traffic cone in your bedroom, the chances are that you've already booked your tickets for a club night or party with the intention of getting messy.
Check out your local party promoters and Gothy venues to find out what's on offer over the festive season and book your tickets early, lest you find yourself being the only Goth (left) in the village while all your mates head out to get rowdy.
Here are my tips to survive Christmas in hostile territory (aka, your in-laws' house) without losing your mind.
Have an escape plan!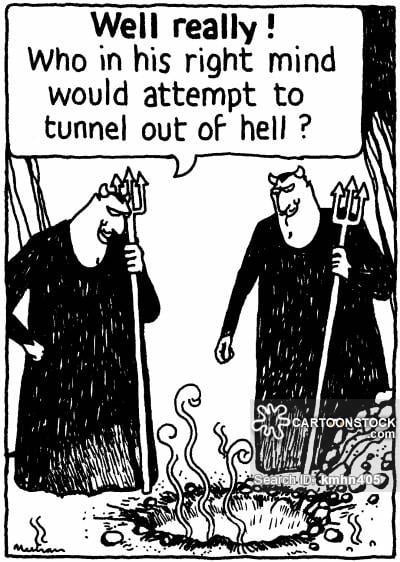 Visiting friends and rellies at Christmas can be great, but it is a good idea to get there and back under your own steam, so if you fancy wandering off for a bit or it all gets a bit much, you can take a time out without hassle.
Find something to do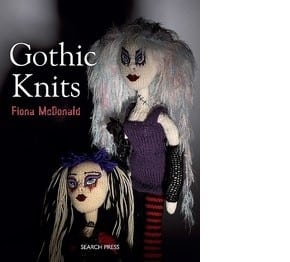 Entertaining other people or being someone else's guest can be a lot of pressure, so take or find something to do when you need some peace and quiet, or your shoddy hosts are failing to entertain you in the manner to which you are accustomed. A book, some knitting, organising your collection of severed heads – anything is good really.
Know who you're dealing with, and how to deal with them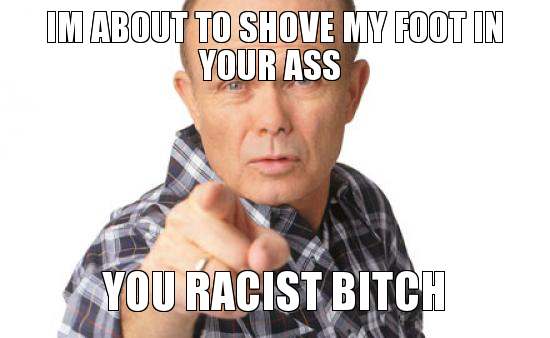 Being cooped up all day with racist auntie Ada is not likely to be near to the top of anyone's Christmas wish-list, but these things are sent to try us.
If you're already starting to get antsy about spending time with difficult relatives or someone you don't actually like but are forced to be polite to, it is a good idea to find out in advance, and have a plan in place for how you're going to cope when "someone" has a couple too many sherries at lunchtime.
Avoiding them entirely is likely to be out – and it is important to remember that being polite and not ruining the party does not have to go hand in hand with putting up with a lot of bullshit and letting some bigoted douchecanone hold forth with their backwards opinions.
It is totally fine, and in my opinion, actually something of a responsibility, to call out the bigoted dickheads in your family when they start piping up, because if you don't, who will? Choose your battles, but remember that grimacing and quietly texting your squad about the shit you're being forced to put up with never changed a thing – and racist auntie Ada is just as much your captive audience as you are hers.
Put the cat among the pigeons if it's warranted. Go on. If we only save one Trump/Farage supporter this year, it's still one more than we had otherwise.