What kind of humour do Goths dig? DEADPAN humour, AMIRIGHT? Yeah yeah, I'm not funny and I know it!
The internet-at-large spends a reasonable amount of effort and bandwidth taking the right piss out of Goths a lot of the time, and not all of this is well intentioned or particularly kind in terms of how it goes down. If the video or picture itself seems acceptable, your best bet is to stop there, and steer well clear of the comments sections of sites such as YouTube, unless you're trying to rev yourself up for a fight or are particularly keen on losing your shit on the internet.
That being said, there are plenty of pics, vids and other media to be found of Goths Gothing hilariously, clearly being in on the joke, and entertaining themselves as much as everyone else, for all the right reasons.
So, as it's been a while since I dug myself up some Goth internet entertainment, I threw my trawler net out onto the web to see what I could catch. Also, check out Stripy Tights and Dark Delight's own blog post on the topic of Goth humour, here.
Behold, my favourite offerings.
Goths raving to Thomas the Tank Engine
Let's start with a killer: Bookmark this for your next really, really bad day.
Presented without comment, Goths, raving under a bridge, to the musical stylings of Thomas the Tank Engine.
Hamster dance
In a similar vein and also not to be missed, behold, a collective of Goths giving it their all to that well-known popular chart topper, the hamster dance.
Memecenter has come up with a few goodies for me as well, in the form of several photographic offerings that tickled my fancy.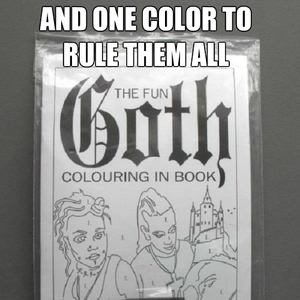 Do Want.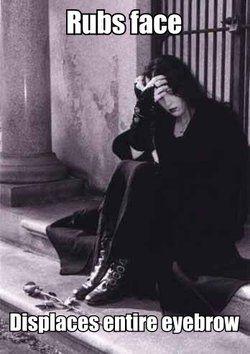 The struggle is real.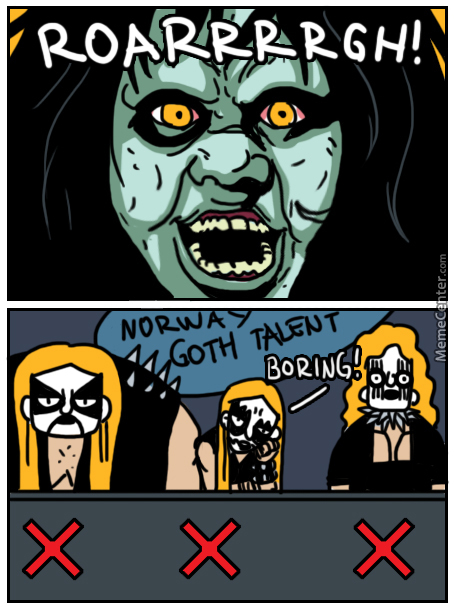 Why is this not a thing?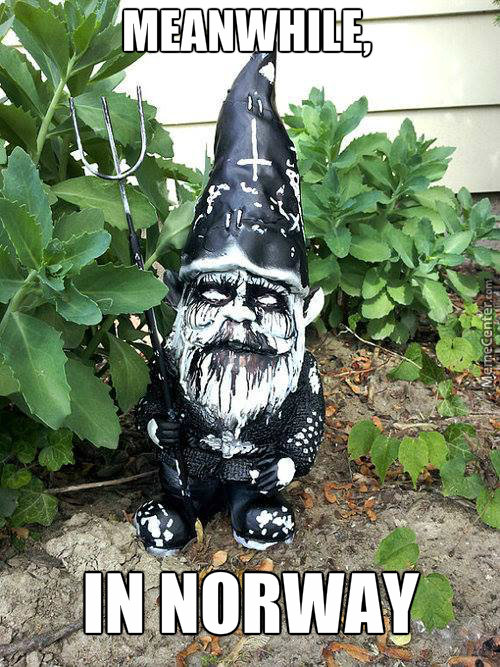 Kvlt is proving to be a huge source of inspiration.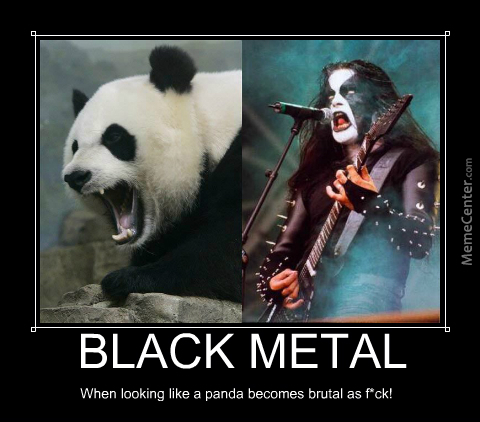 Dude: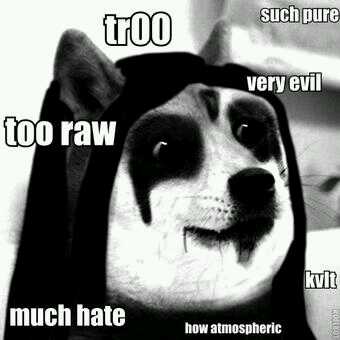 Dogue!
You might also want to consider signing up to the Gothic.net Forums, specifically to enjoy threads like that particular hyperlinked one, which provided me with many rich offerings such as this one from Ms. Moth:
Why's it hard for goths to get work??
'Cos all they can do is mope the floors and depress buttons.
BOOM BOOM!
Are you funny? Can you at least steer the internet without a co-pilot? Have you found an image, video or Goth joke that you think is worth sharing? Tell me in the comments!