The Gothic Angel team is very happy to welcome back US gothic blogger and creative, Emily Buresh, who we met back in March. Here she bursts the black bubble of goth and tells us: goths wear pink too!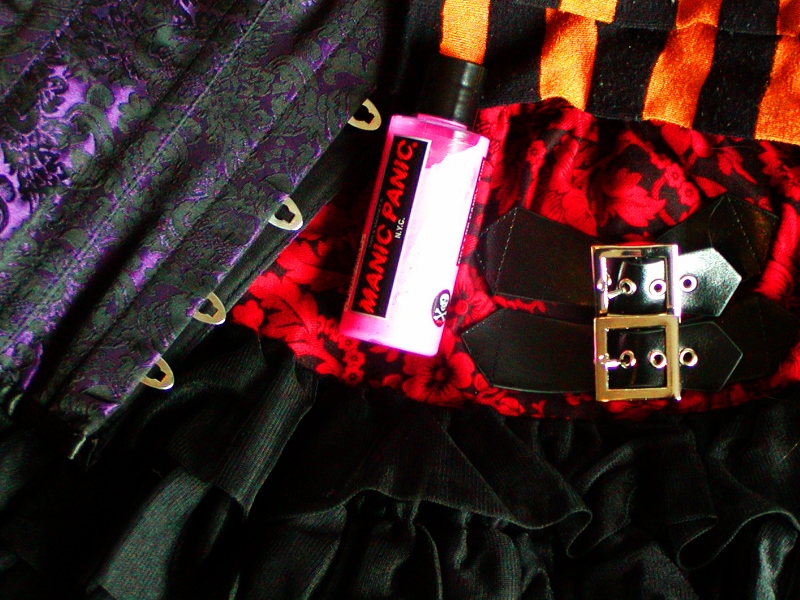 When most people think about goths, they think of these pale faces wearing all black clothing. Being a Goth, don't get me wrong, I have a closet filled with black garments, but now and again, I like to add a splash of colour.
I think any fashionista needs to keep their admirers on their toes with how fabulous they look. For instance, some of the colours I personally enjoy adding to my wardrobe are as follows.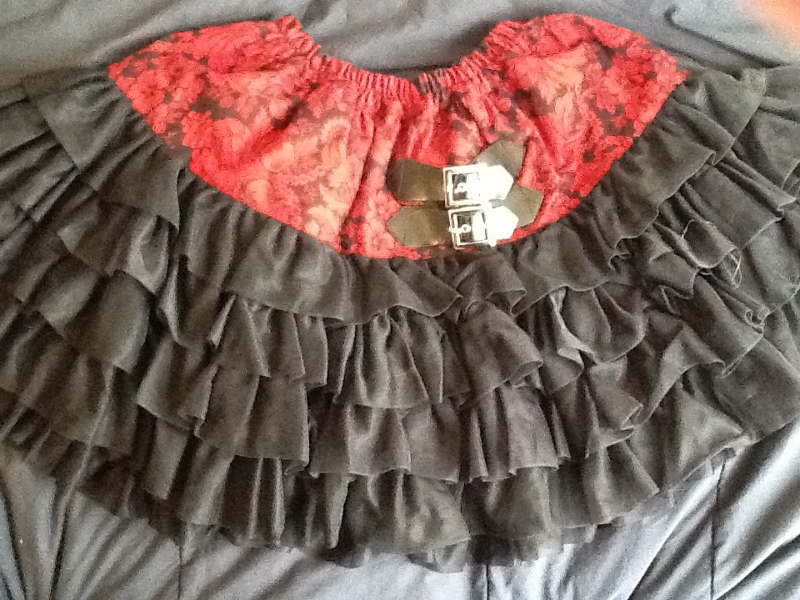 Blood red is always a go to favourite for me. I have a lovely black and red Lolita skirt with patent leather buckles. This colour can also be added to accessories, especially ones that look like actual blood drops or those cute blood vials some goths wear around their necks.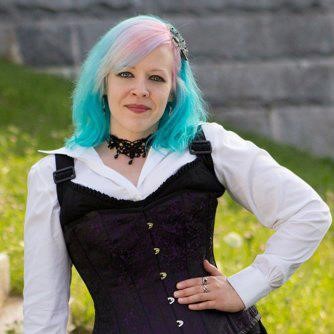 Another colour is twilight purple. No I do not mean those books that shall remain nameless. I mean that lovely hue at dusk that the sky turns purple just as night begins to breakthrough the setting sun. Deep purple can flatter any body type and give a bit of mystery to an outfit. I personally own a beautiful purple brocade corset with black embroidery.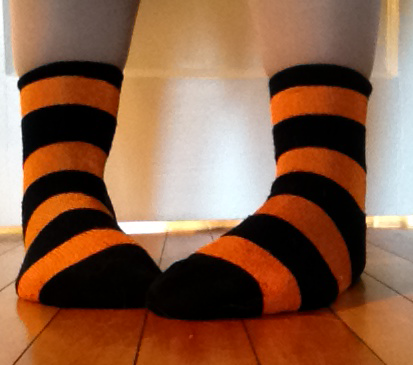 Halloween orange is another excellent colour choice. Though it doesn't compliment my colouring, some delightfully pale goths can pull it off spectacularly. If you are able to get your hands on a pair of orange and black striped tights, do so! Wear them underneath a short black lace skirt. This shade of orange, however, needs to be worn sparingly. You don't want to come off as a pumpkin, rather give a flare to your outfit.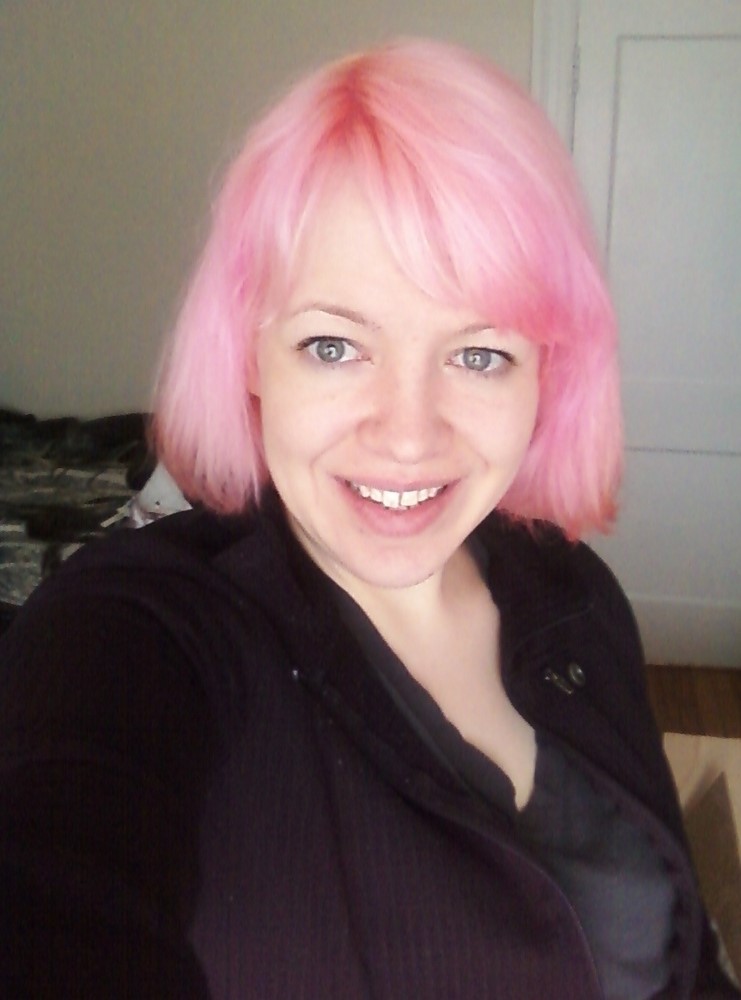 Last, but certainly not least, pink! Funny enough, I never was a fan of pink growing up. However, after coloring my hair pink and receiving a few pink items of clothing, I find that it looks quite good on me. The two shades I recommend are light cotton candy pink and neon pink. Like orange, these shades need to be worn sparingly, but a touch of pink to an all black outfit can be absolutely eye-catching.
Why be restricted to monotones? We are the children of the night, the subculture to the Barbies, why not leave them guessing and look fabulous all at the same time!
What colors do you add to your black ensembles? Leave a comment below to help inspire others.
~ Written by Emily Buresh www.emilyburesh.com