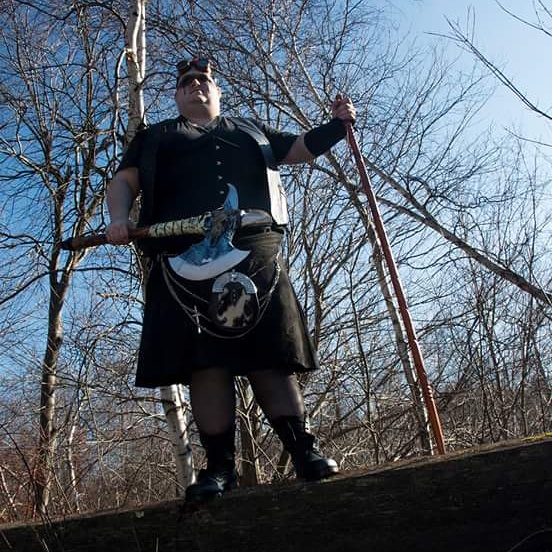 This week we spoke to the unconventional, aspiring gothic male model, the Gothic Celt. Here's our chat, covering everything from body confidence to men in corsets – which certainly requires a good dose of the former. Could he be the next big thing in goth male modelling?
You can check out the Gothic Celt on Facebook, but right now read on and enjoy…
How long have you been a gothic model? Is this a new career or something you've been doing for a while?
I have been doing more modelling since June of 2015. This is a new career, well, hobby, it's really fun to do. Technically my first official shoot was in 2014. I did a traditional Scottish shoot and a Gothic Shoot. Officially I started doing it more in 2015 and created a model page [on Facebook] which really bloomed.
Why and how did you get into modelling?
The reason I got into modelling was a friend who is also a model posted a casting call on her page for Hells Finest Clothing. I jokingly commented I should try and she encouraged me to go for it, so I did. I never got a response, so I ended up buying one of their shirts and I modelled with my 'Celtic edge'.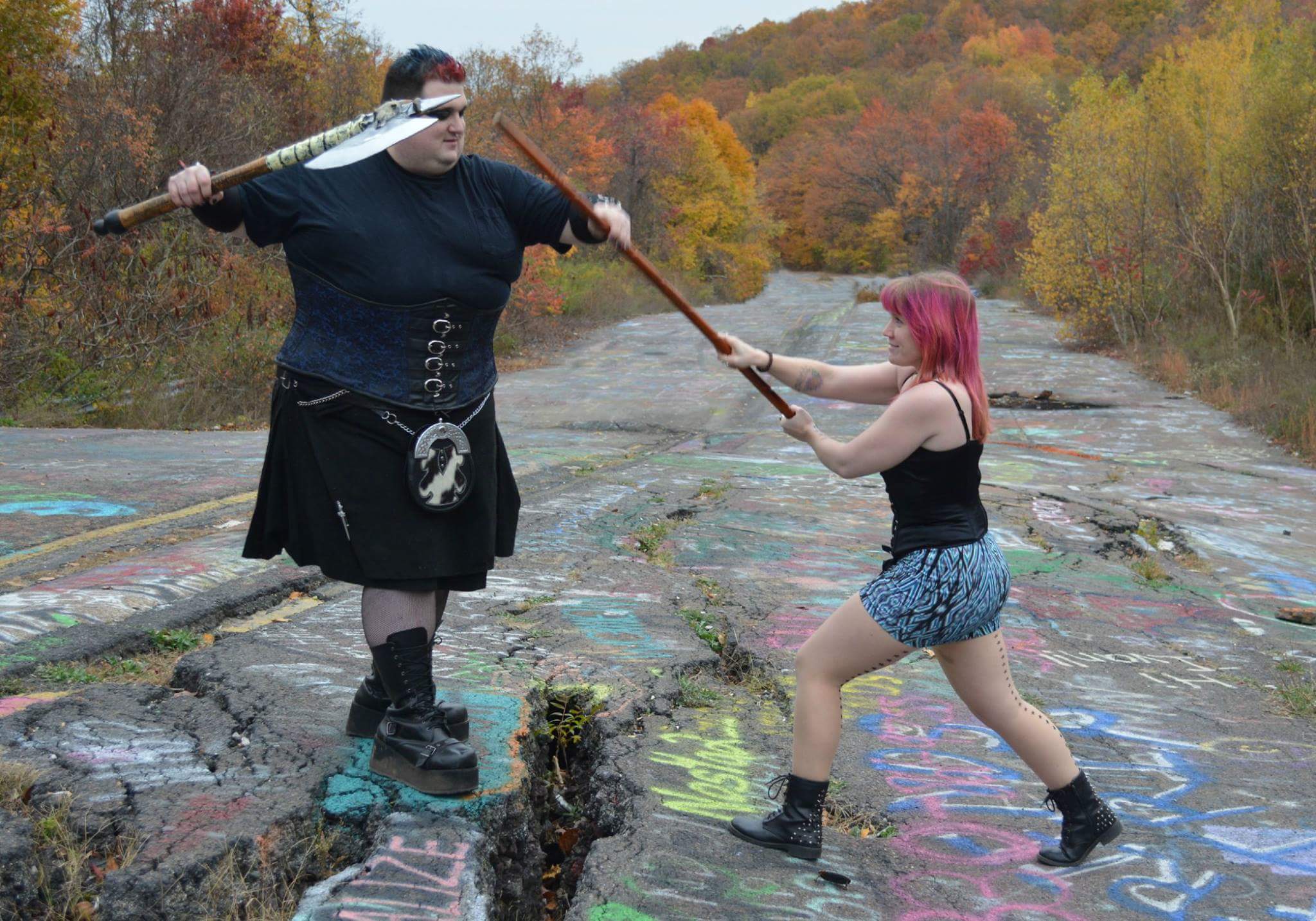 What's your background before becoming the Gothic Celt?
Before doing modelling, I worked full time for a local utility company and I'm currently in school to be a Medical Assistant. I also am a drummer and have played in a few bands. I'm originally from PA [Pennsylvania], went into the military when I graduated in 2005, I did 2 yrs,never deployed but was stationed at Ft. Drum, NY. After I got out I lived in Watertown, NY for a few years. I moved back to Pennsylvania in November 2012 and I have been living in PA since then.
Also where did the name come from?
The Gothic Celt actually came from my love of Scottish/Celtic music. I also played in a Pipes and Drums band in Massachusetts and we had the opportunity to play with The Chieftains at Boston Symphony Hall. I ran through a few different names and finally decided The Gothic Celt. I love the Gothic style and art, the people you meet and how open we are to people – I fit in. It's just a great feeling. I also am 50% Irish.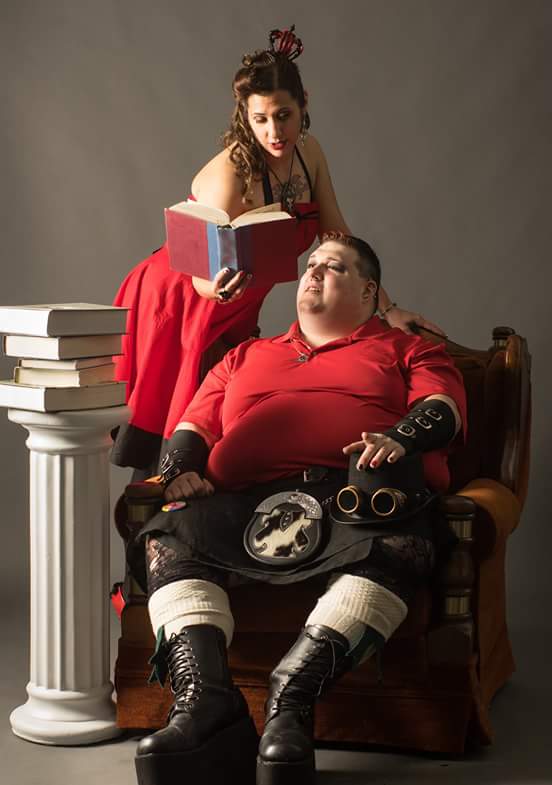 What kind of reaction do you get from people in your Gothic Celt persona?
I actually get a positive reaction because any shoot I do I like to add what I call my 'Celtic edge', plus kilts are really comfy. Of course, no matter what you do, you always have your negative reactions and you just push through them. I learned a long time ago you need to be happy with who you are, we weren't all made alike. I'm all about body positive and encouraging people to be happy with who they are no matter what, if you're going to improve yourself, improve yourself for you, not anyone else.
What shoots have you most enjoyed as a goth model?
My favourite shoots are my Corset Warrior Set 2 featuring my friend, I call her Temptress, Chelsi Louise. Another favorite is my Queen of Hearts Steam Celt Shoot featuring my friend Autumn Night. I really also loved my Post Apocalyptic Shoot in Eckley Miners Village, PA.
Why are you attracted to the goth subculture?
I'm attracted to the Gothic subculture because we are welcoming to other people and we become good friends, and you just become part of a family in the subculture. I also love the fashion, the creativity of the makeup, art and architecture.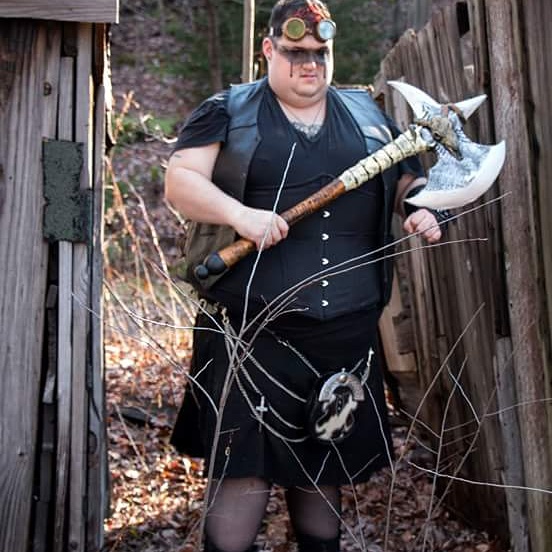 You're not necessarily the image of a male model most people might have. What do you have to offer that other male models don't?
What I offer is my individuality and sticking out amongst others. I am comfortable in my body and my ambitions. I like to promote body confidence and try to help people be comfortable who they are. There are all shapes and sizes but you just have to be you, be proud of who you are and what you have done and accomplished. Why be like everyone else when you are an individual?
What are your ambitions in the world of gothic modelling?
As a Gothic model, I actually have been featured in 2 magazines, Sanctuary Magazine and Hex International Magazine. It's a great feeling of accomplishment. What I hope to do is help people build their confidence and be themselves. I also hope to do merch Modelling for jewellery and other styles. The best things that happen is when I get comments on my page such as "You inspire me", or "You've helped break me out of my shell." Even "I love your confidence." It feels good.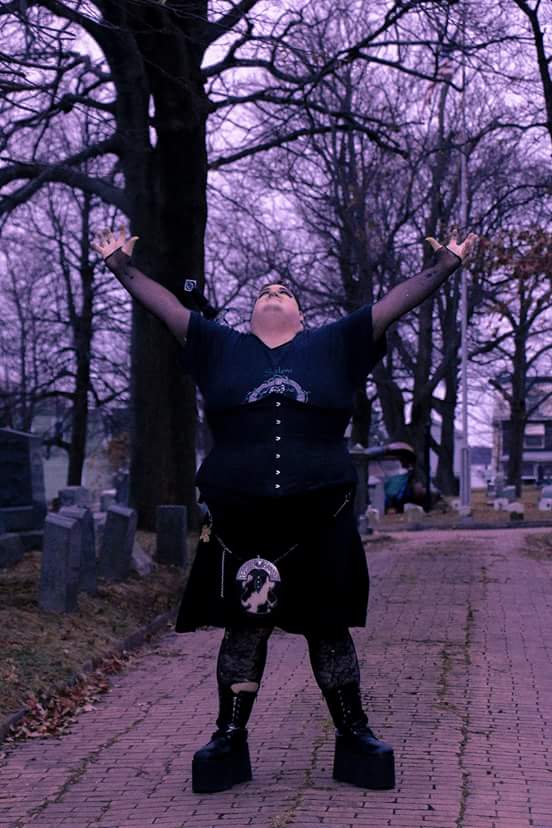 Tell us something else about yourself.
I am a huge music fan, I love to play drums and hang out with my cats – I have 3. I also am a huge advocate of corsets, I'm not a cross-dresser, but they help a lot. I also love to go to QXT's Night Club in Newark, NJ, it is so much fun and we really are like a family, so shout out to them!
Also, currently my Corset Warriors have been invited to a big Steampunk Event in CT as a featured guest. Basically, what the Corset Warriors are, is a cross between The Expendables and Charlie's Angels and I'm having a friend turn it into a comic.
I really like Renaissance Faire's as well, I love history and it's always cool to take a step back in time and just take a break from the real world.
Let us know your thoughts in the comments section.