January is, to my mind, the second-shittiest month of the year, with only February scoring higher in the naff stakes. So with this in mind, I have searched around to find some cool stuff to do to cheer me up in January, and present to you the best of early 2015 in Goth.
Terror and Wonder at the British Library

The British Library at 96, Euston Road London is really pulling out all the stops this January, with their "Terror and Wonder: The Gothic Imagination" event, running until the 20th January 2015. An exhibition and tour of over 200 rare objects encompassing 250 years of Gothic tradition with a curator-led tour is the main event, with lots of peripheral displays and activities being held throughout the month too. Tickets are £10 per person with concessions available, and can be booked in advance online.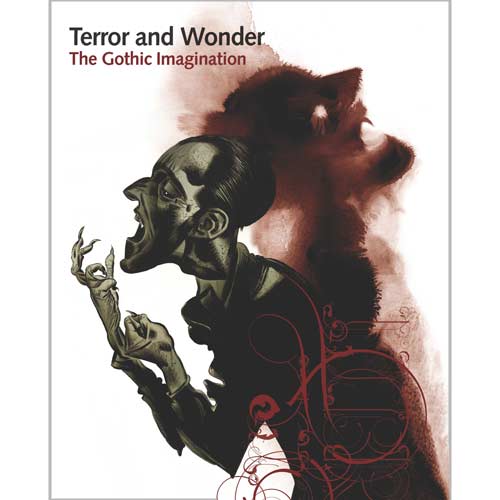 Club Antichrist
Club Antichrist at Electroworkz in Islington, London run six events per year, kicking off 2015 with a medical-themed "Not New Year's Eve" party on the 2nd January. Music will include Goth, industrial metal and alt across several dance floors, and tickets are available on the door at £30 or less if bought in advance. More info on the Facebook page.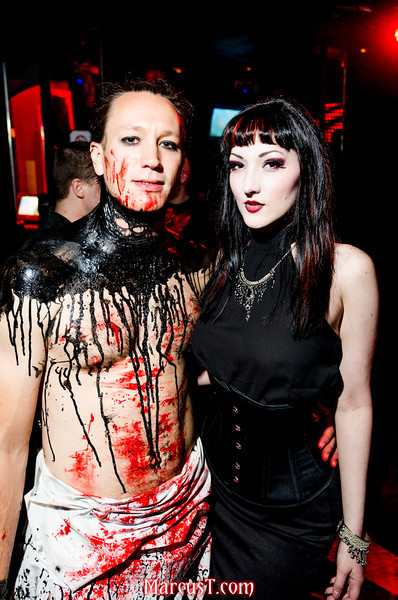 The Gothic Cruise
If you have plenty of dirty money in the bank and fancy getting away from the UK in January, you could do a lot worse than booking a place on The Gothic Cruise, which does exactly what it says on the tin: An eight day round trip cruise from New Orleans, encompassing seven nights and eight days of bands, events and port stop-offs on board of the Carnival Dream, one mahoosive-assed cruise ship that is sure to be full of Goths from all over the world.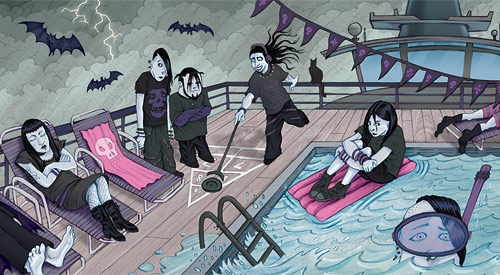 So this is awesome.
Victorians and the Gothic
The Royal Albert Memorial Museum and Art Gallery in Exeter is holding an exhibition of "Victorians and the Gothic" during January, encompassing some of the most memorable middle-ages inspired Victorian artwork, including several notable loan pieces from other galleries. Admission to the exhibition is free, and if you time your visit right, you can also tag along for free to one of the regular guided tours that take place throughout the day.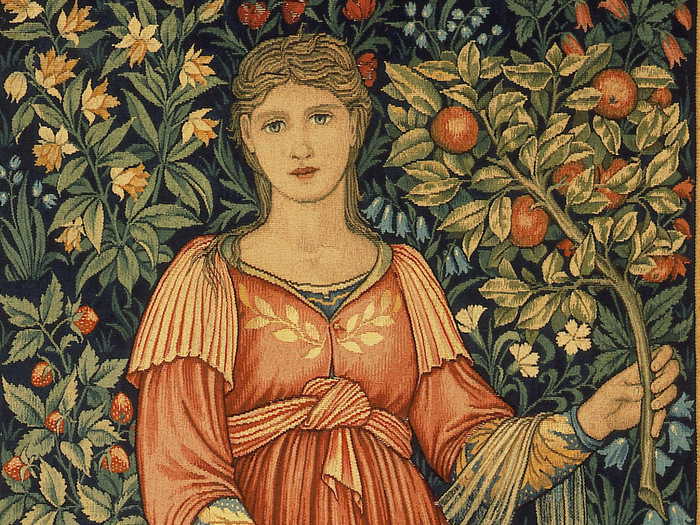 Carpe Noctum
Carpe Noctum on Woodhouse Lane in Leeds is hosting three bands on the night of the 3rd January, with doors opening at 7pm and the event running straight through to the wee hours. Tickets are more than reasonably priced, and you can find out more about the event and the bands that will be playing by checking out the Facebook page.