February is here, which is weird, because WTF? I am still picking Christmas glitter out of my dinner most nights (related, people who send glittery cards should be shot) but time is marching on, and soon it will be summer, probably, potentially via a late winter. So I thought I'd do a quick update on what's been happening in LG town since turkey day, etc etc.
 New Year's resolutions fail
So back at the end of December I made my New Year's resolutions, three of which have yet to be actioned (this still falls within the remit of The Plan though) and the fourth of which is already an abject fail.
Nope, I still cannot haul my tenacious corpse out of bed prior to midday with any consistency, unless I desperately need to pee, anyway.
Got me some new stompy boots
I mentioned in the run-up to Christmas that I was ambitiously hoping for a brand new pair of metallic purple DM's from my 'rents, but that I was not seriously expecting to get them: I did get them-fuckers didn't fit.
I have freaking USELESS feet-well I mean, they stop me falling over, obviously, but they are a rancid bitch to find shoes for, being as I have a stupidly high instep, long second toe, and generally, they are not well designed for your average shoe offerings. I could not even get my feet past the top stitching of the foot part of the boots, and not for want of trying-so they got sent back and I spent an ungodly amount of time on Boxing Day searching the 'net for an alternative.
I ultimately picked out these leather floral stompy boots from TUK's Anarchic range, bought a size up from my usual as they advise, and now have happy stompy feet that clash with everything I wear. Love it.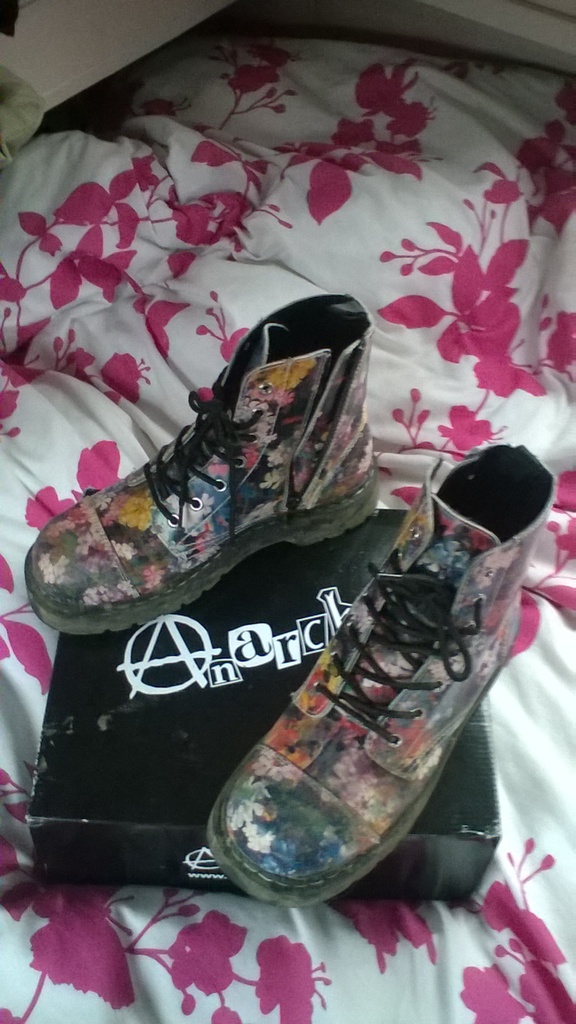 (Yes, they're already muddy, don't judge me.)
 Batman Salem Slinkycat's de-harbling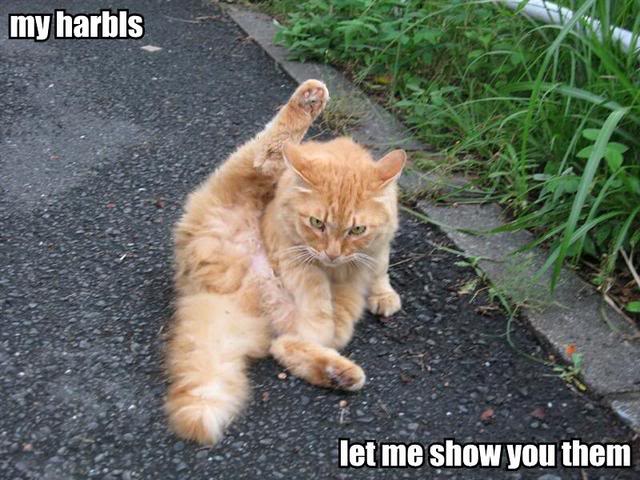 So Batman Salem Slinkycat, my new addition to the boat-hold late last year is growing at an alarming rate, and after using December to get his vaccinations done, is now booked in for his de-harbling tomorrow. Matilda Catilda is also going in for a dental scale and polish, because GIVE ALL OF THE MONEY TO THE VET.
Matilda Catilda is still being supremely tolerant of him, and he now has a new trick… Wait until she is fast asleep and then stealthily creep up and join her nap. The look of mild offence on her face when she wakes up and sees him is always comedy gold, every time.