Welcome once more to my quick-and-dirty roundup of the latest news and views from the Goth blogosphere, where I will bring to you the newest happenings, opinions and articles from the best Goth bloggers out there.
First up, not a huge amount has been happening in my world this month, other than the fact that I realised that it is now December and as such, I have been caught with my pants down in the gifting department, and am currently dedicating every spare moment to knitting up scarves that I am hoping to give as Christmas gifts.
Also, I have seen the light when it comes to hardwearing, perfect nail polish in the form of DIY gel nails, which I will post on in more detail in another entry.
Amy Asphodel retires from blogging
Any Asphodel, who previously blogged as Stripy Tights and Dark Delights and more recently as Bohemian Bloomers, posted on the 2nd December that she won't be blogging on either platform any longer. AA appears to have largely moved on from her hardcore days of Gothing, and so this represents a natural evolution for her as her interests and tastes have changed.
However, you can keep up to date with her smaller-scale more personal blog from now on, She Might be a Fairie.
Seven Songs that Shaped You
The Blogging Goth aka Tim's latest blog post is one of those "tag and share" type offerings, but definitely one of the better ones-seven songs that shaped you. Everyone loves to be asked about their musical tastes and favourite songs, and Tim has some pretty good picks going on up there, so check it out.
La Carmina visits Ankor Wat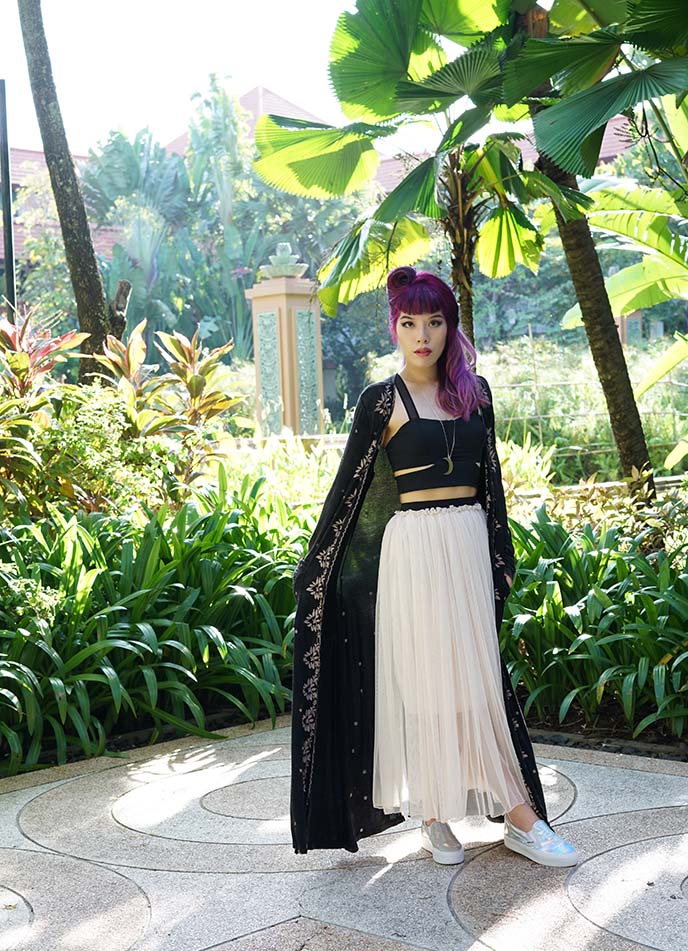 La Carmina of the awesome purple hair is in Cambodia, where she took a visit to the famed temple of Ankor Wat, and some amazing photographs naturally followed. Find out more here.
Domesticated Goth goes green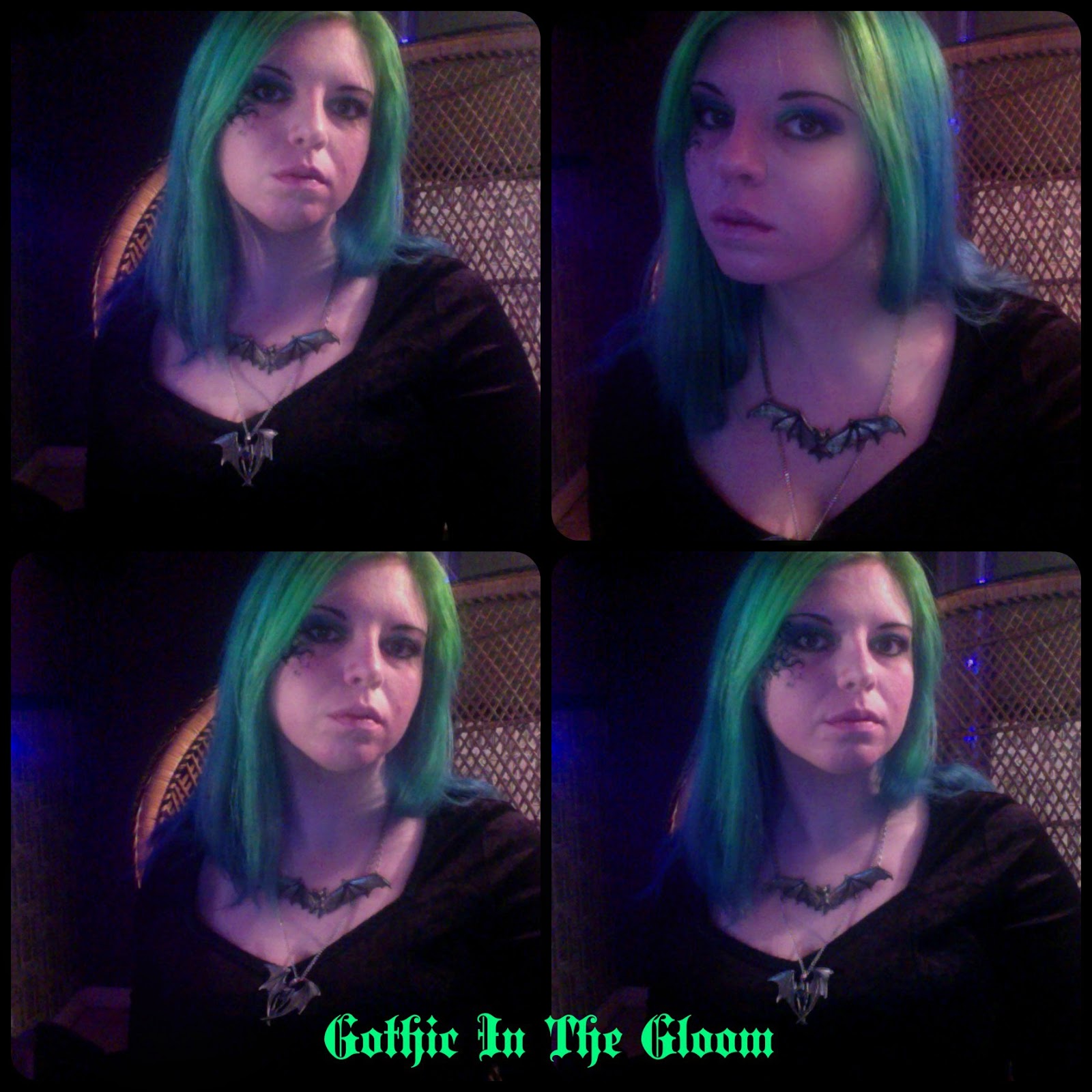 The Domesticated Goth has recently coloured her hair an awesome ombre green shade, and naturally, has taken a load of pics to show you! Check out her new colour and how she did it, as well as info on her outfit and accessories, here.
The Everyday Goth has some awesome photos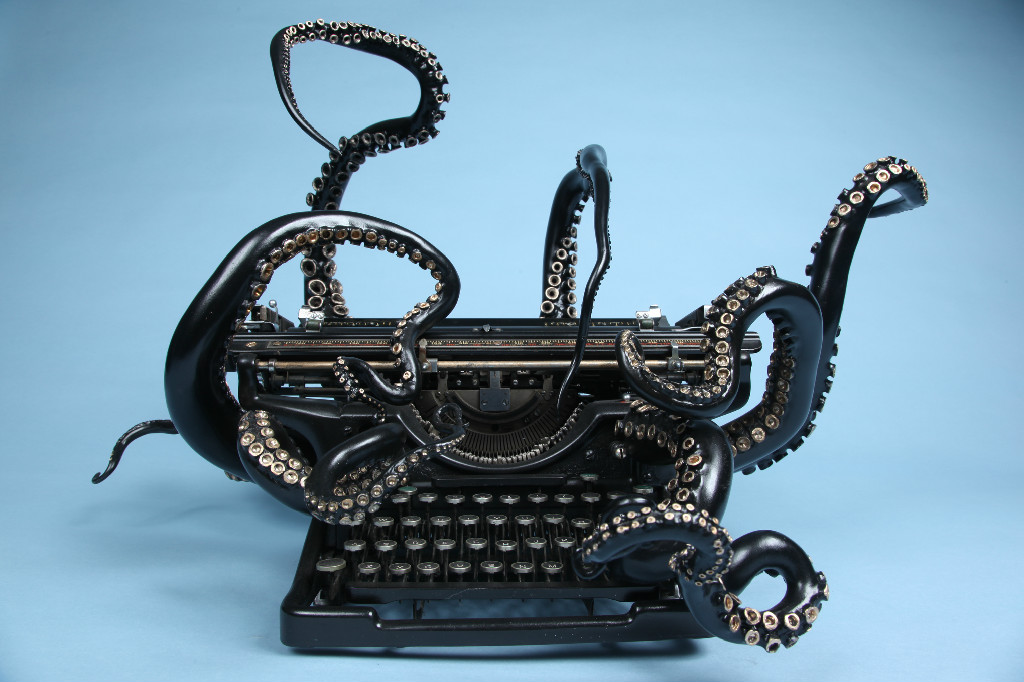 The Everyday Goth, or Mary Rose as she is better known IRL, is a 21 year old Goth girl from the USA, whose Tumblr blog is photo-heavy and collates some fabulously rich imagery of all types that is sure to appeal to others of a Gothy persuasion. She's also got her own Pinterest board with masses of albums all collated in the one place for your delectation.
See you in the New Year!