February is drawing to a close with some unseasonably warm weather, interspersed of course with bouts of sub-zero nights and torrential rain. But the good news is that spring is just around the corner, and feels so close that I am almost ready to face the trauma of removing my winter coat-by which I mean shaving my legs. I've whiled away my quiet hours over the last month or so by checking out what's going on with the rest of the internet Goth collective via the best Goth blog posts, so here is my roundup of the latest content from some of my favourite Goth bloggers.
Gothy Two Shoes talks depression
Gothy Two Shoes (Natalie) is a self-professed plus size Goth from Australia who keeps an interesting blog about Goth life and plus-sized Goth fashion, but me and her other regular readers will have noted that she went pretty quiet after Halloween of last year.
However, the silent streak has now been broken with her latest post from early February, in which Natalie speaks candidly about her struggle over the last year or so with depression and suicidal thoughts, and the issue that I think many of us face-having lots of internet friends or followers, but less so real people to turn to down here in meatworld.
Best wishes Natalie, I hope things start to brighten up for you soon.
Black skin vs. the pale aesthetic
The Blogging Goth's latest post came about as the result of a discussion hosted on his Facebook page regarding feminism and the Goth scene, in which one of the participants spoke about being a female black Goth in America. Presented as a guest post by Jacqueline Eccleston, this insightful first-hand account discusses the realities of being a black Goth, and the continual need for more acceptance and positive integration of PoC from the white Goth community.
Please read it, peeps.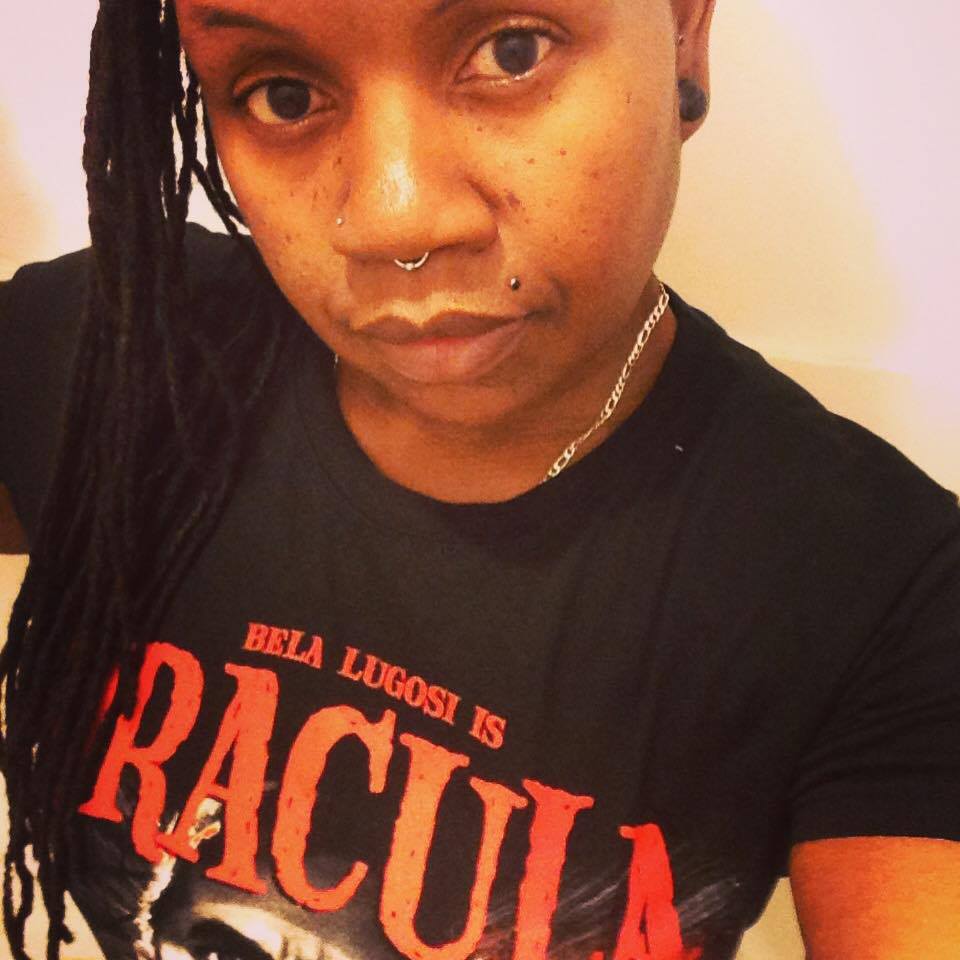 Women's Everyday Problems
Bored Panda has recently stumbled upon some cool work by Romanian artist Cassandra Calin, which will ring a bell with women everywhere, and make most Goths of either sex laugh as well.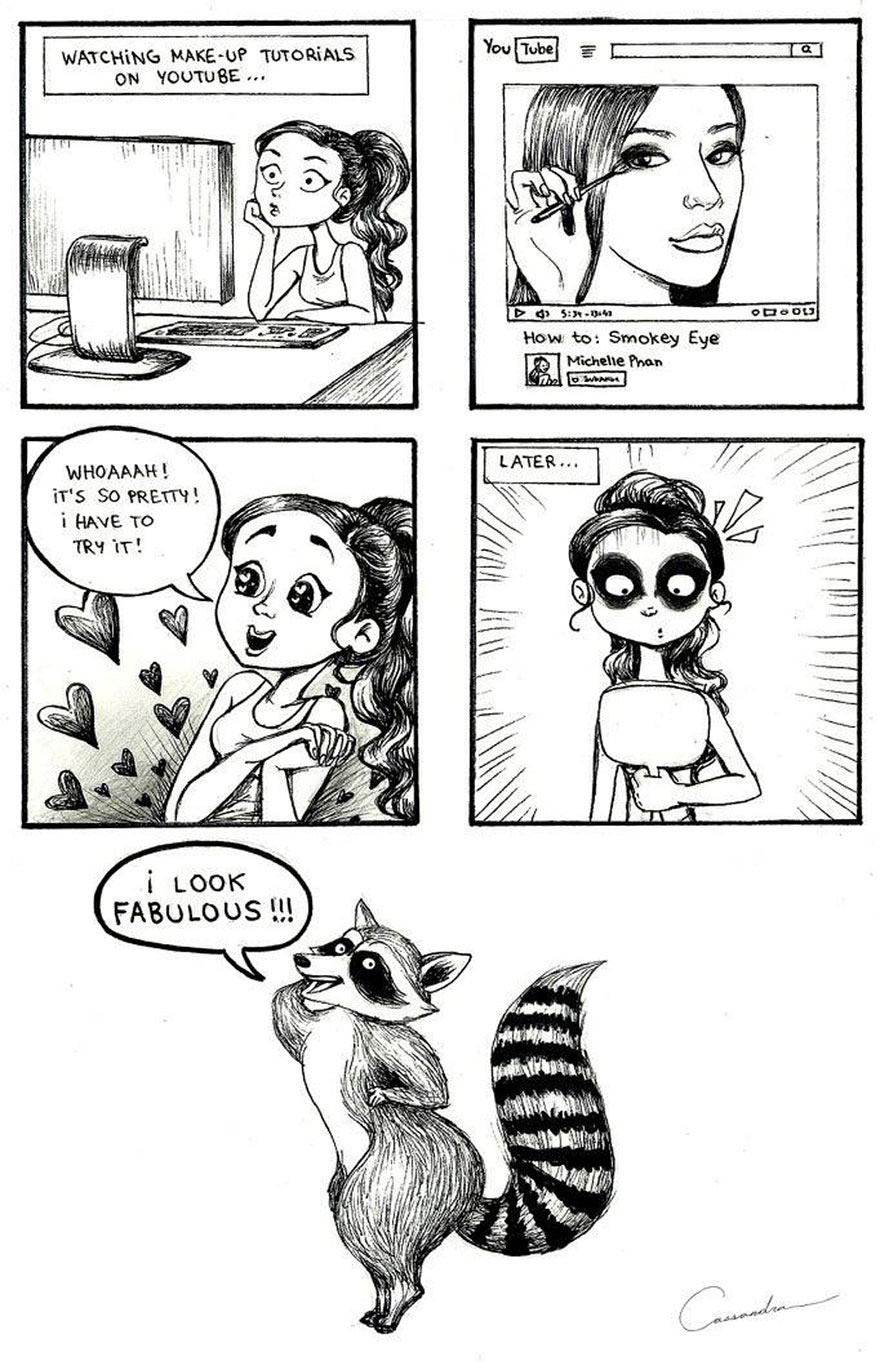 Graveyard Picnic's winter essentials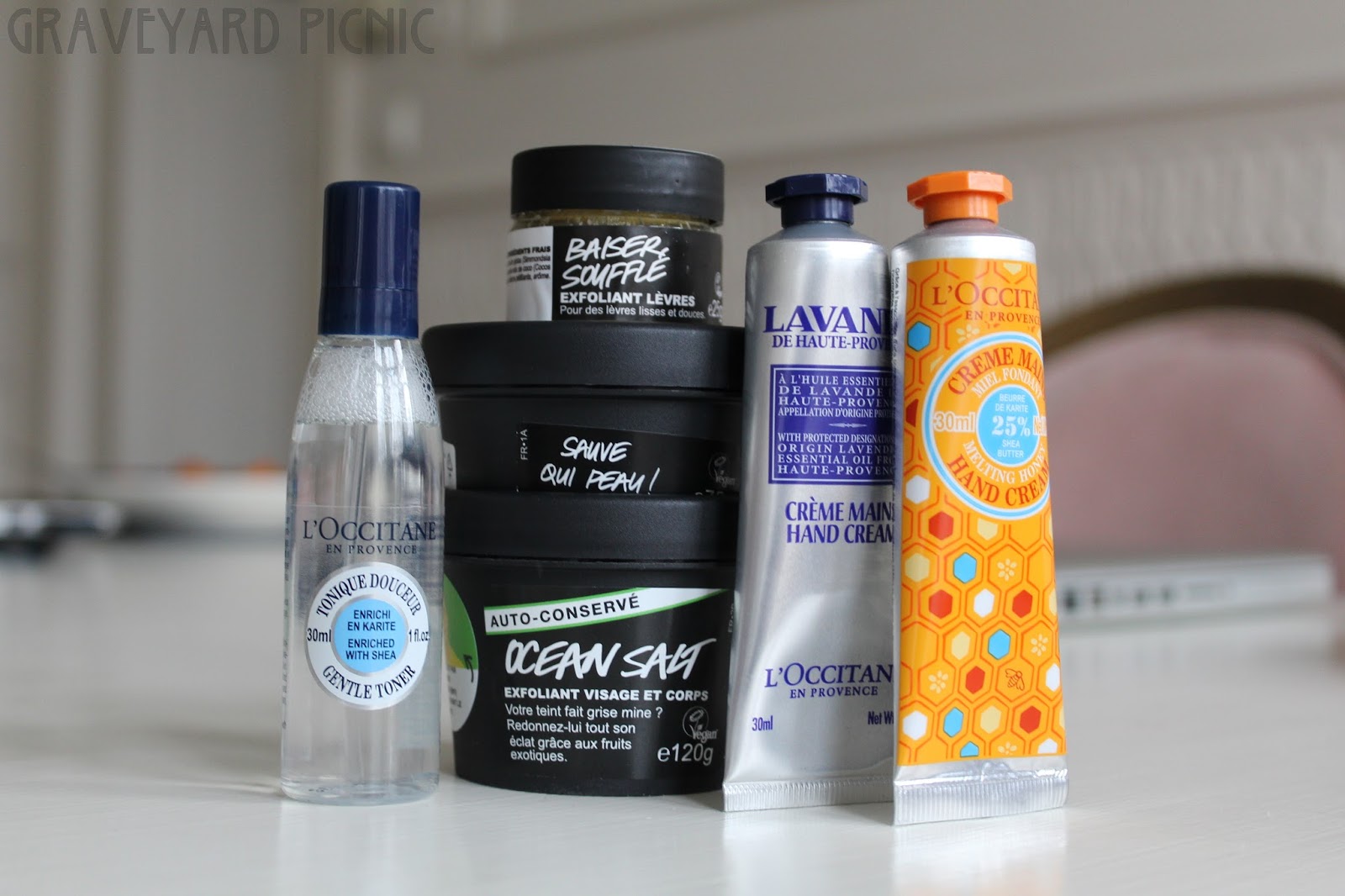 "Haul" posts are something of a new phenomenon in the blogging/vlogging world, and are undeniably the biggest and most obnoxious advert for first-world excess that you could ever think up… and I love them. Essentially, a "haul" post or video involves a blogger posting or vlogging about their latest shopping spree or makeup collection-think unboxing videos for subscription beauty boxes for an example-and Graveyard Picnic's winter essentials post falls within this genre.
I love reading/watching what people have bought or discovered of late from the beauty aisles, and this post on the blogger's winter essentials is no exception. Check it out here.
Should I be talking about your blog next month? Hook me up in the comments.