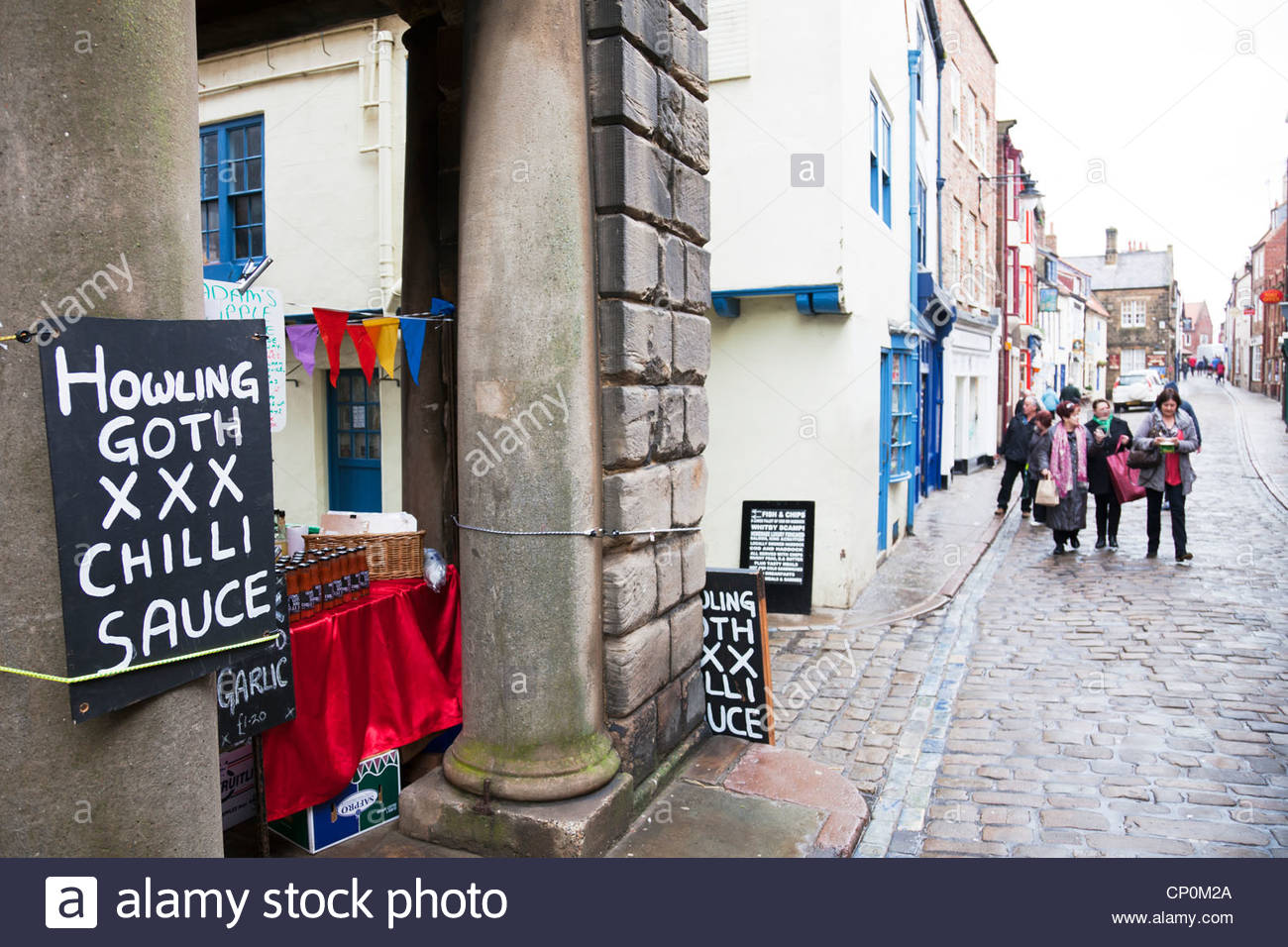 When I'm out and about getting my Goth on, few things delight me more than stumbling upon an interesting stall or even better, market of alt and Gothy themed stuff. You can never have too many chunky pewter rings or cheaply made skeleton bags, after all.
So with this in mind, I have trawled the country (and also, piloted the internet competently-ish) and have drawn up a little shortlist of Goth stalls, markets and small independent shops that are worth checking out.
 Camden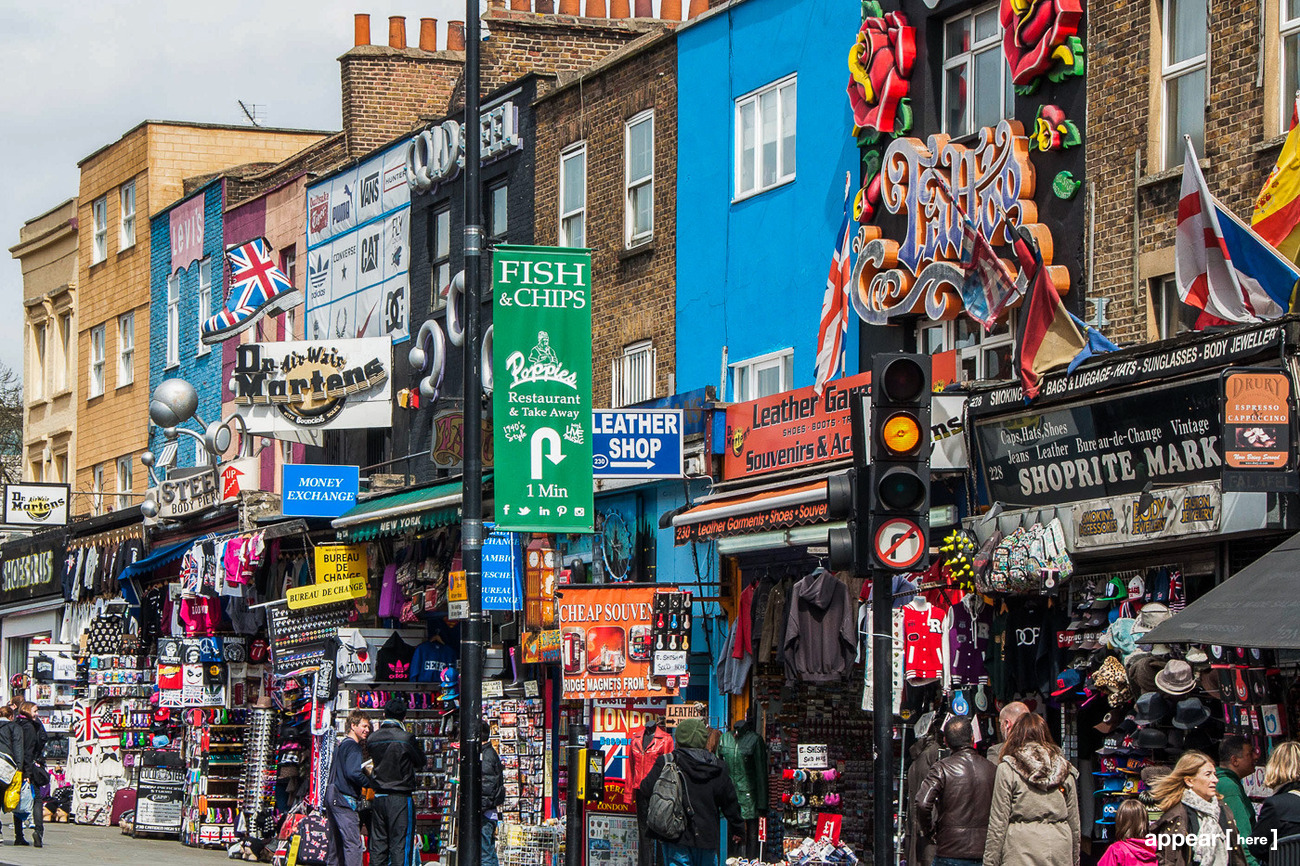 So no list of Gothy markets etc., would be complete without mentioning Camden, of course, the spiritual home of UK Goth shopping. However, a good 75% of the Camden offerings are mass-produced overpriced dross, duplicated at every third stall that you'll pass-but there are still some gems to be found. The further from the station you walk (in the direction of the canal) the better the offerings, with a range of vintage clothes stalls, one of a kind jewellers, and handmade bags and clothes.
Camden is also a good spot to try on shoes from pretty much every large, popular Goth shoe brand that you can think of-even if you're not in the market to buy right now, it can be handy to try out the shape and fit of some of the different brands for later!
The Alt Bring and buy Sale at Tufnell Park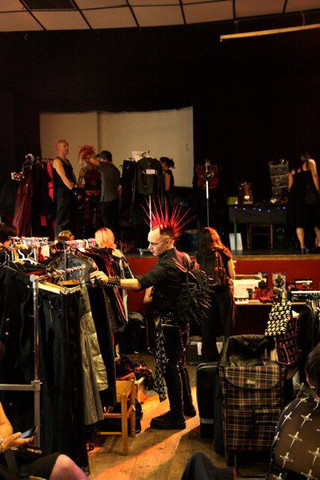 Staying in London for now, The Dome (upstairs at The Music Box) in Tufnell Park holds an alt bring and buy sale every few weeks, with their next upcoming date being the 5th June. With around 45 stalls in attendance and admission being just 50p, this one looks like a sure winner. Find out more here.
Blue Banana and Hobo's in Swansea
If you happen to be in Swansea, Blue Banana is like a super megastore of all Gothy things, like contact lenses, funny hair dyes and piercing jewellery, as well as an actual piercing service. Blue Banana is on Union Street, and a couple of minutes' walk away in Oxford Street is Hobo's, a vintage clothing shop that always has awesome stuff.
It can also be worth taking a wander through Swansea's large indoor market as well, if only to see more piles of cockles in one place than you are ever likely to see again in your life.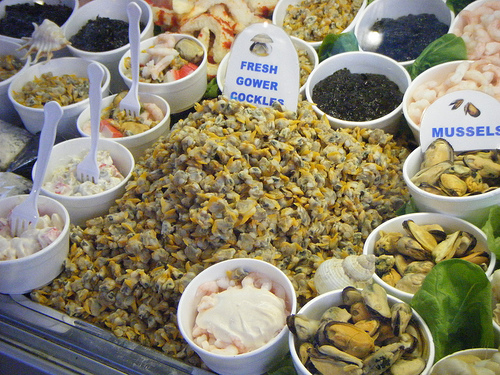 So. Much. Cockles.
The Oasis Centre, Birmingham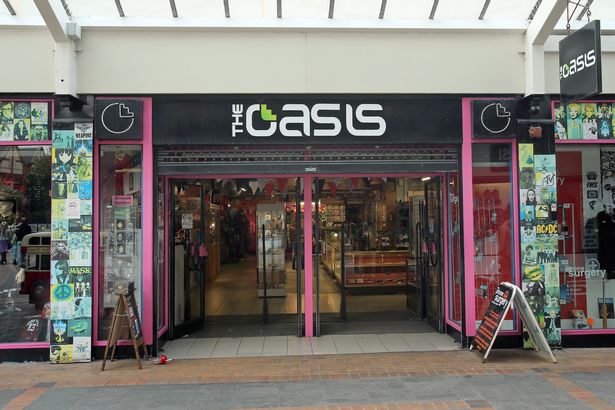 Birmingham's Oasis Centre is an alt shopping centre in the middle of Brum, where you can get your septum pierced, arm tattoo'd, buy some Gothic art, and much more. Head to corporation Street, and take plenty of money.
Do you know of a hidden Goth shopping gem that's little-known, independent or noteworthy? Tell me in the comments.