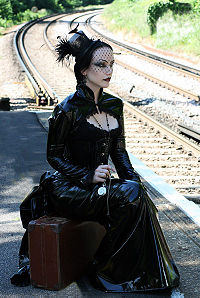 One of the coolest high femme Goth looks involves a jaunty fascinator or hat or some sort, with a black veil either coming down over your face, or along the back of your hair. These can of course be picked up from retailers of all types including Etsy and Ebay, but they can be pretty pricey, and it really isn't hard to make your own. If you fancy your chances with the PVA glue and some fabric, I've got a few suggestions of how to go about things of my own.
The basics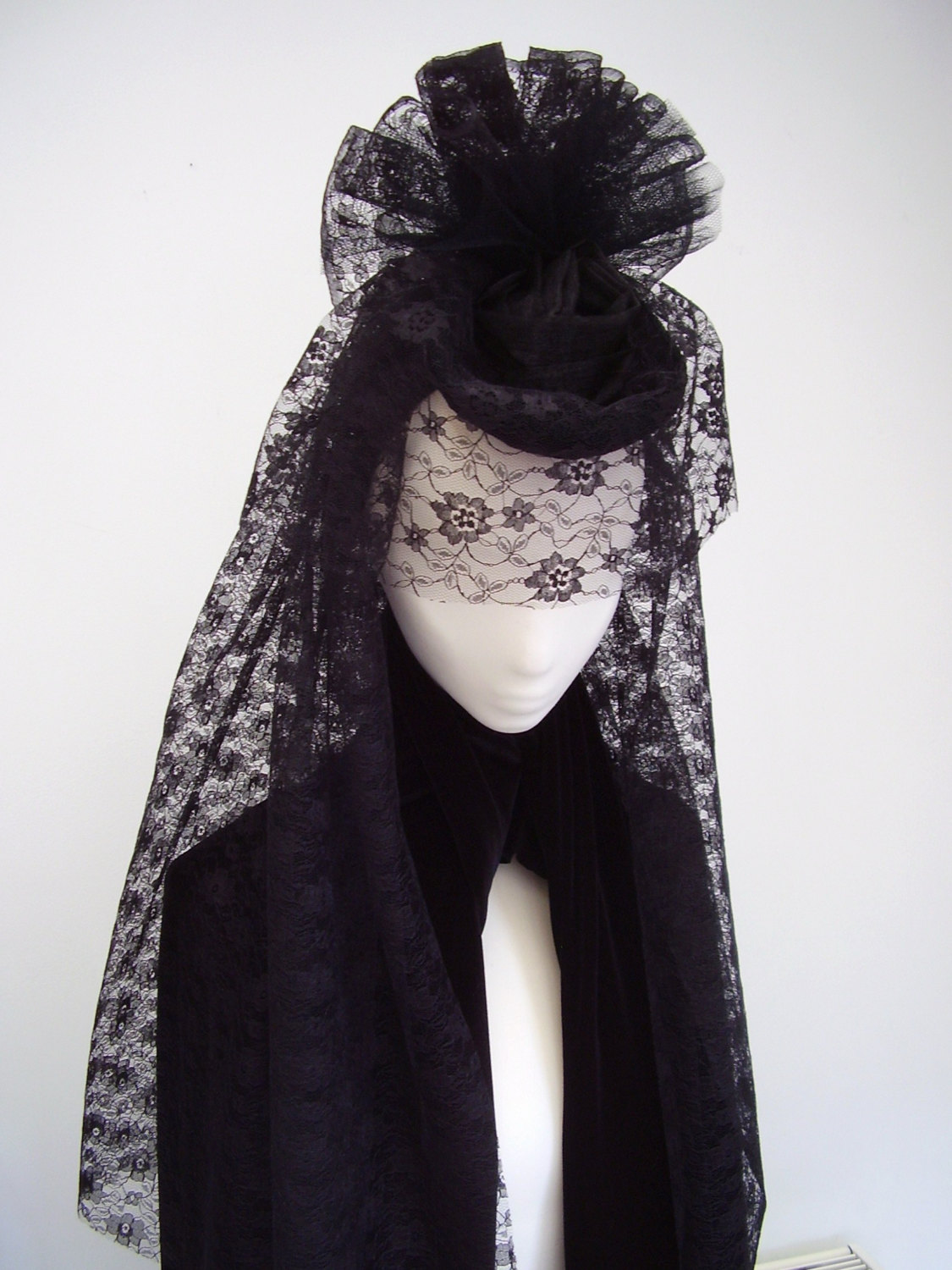 Before you get onto the veil itself, you'll need to decide what is actually going to go on your head, and how it's going to stay there. Clips, slides, mini top hats, basic fascinators etc., are all options, as well as pretty easy to get your hands on. Places like Claire's Accessories always stock a range of clips and slides, and obviously a classy Goth like me never shops in Poundland, but if I did, I might, for instance, know that they actually do a perfectly acceptable black fascinator for just one of your English poundses.
Whatever you pick to start with, make sure it involves a large enough clip to support both the weight of whatever you are putting on it and hanging from it, and also that it will hold in your hair securely.
If you're beginning with a large clip or slide, this too needs enough of a surface area on the top to stick both your veil and whatever is going on top of it to. For more ideas, check out this blog post.
The fascinator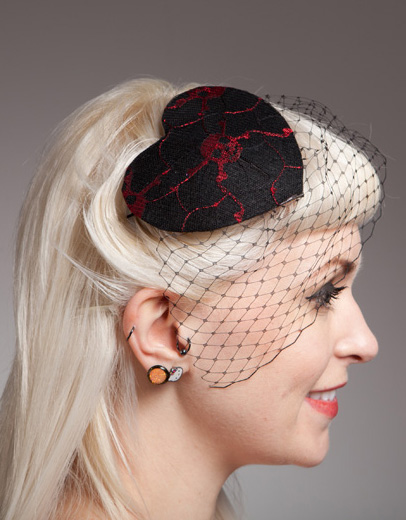 Loads of options here, in terms of what to stick to your clip if you haven't found something ready-made to suit. This Pinterest board has plenty of inspiration! Black fabric roses, miniature top hats, whatever you want! Haberdashery stores, places that sell beading and other craft bits and bobs etc, and many other retailers will offer inspiration, and you may find that you can repurpose something that you already have in your cupboards too.
You'll want to attach the veil before you stick on the fascinator to cover the glue and the seam, but also, you will need to pick the fascinator first, so that you know what you have to work with.
The veil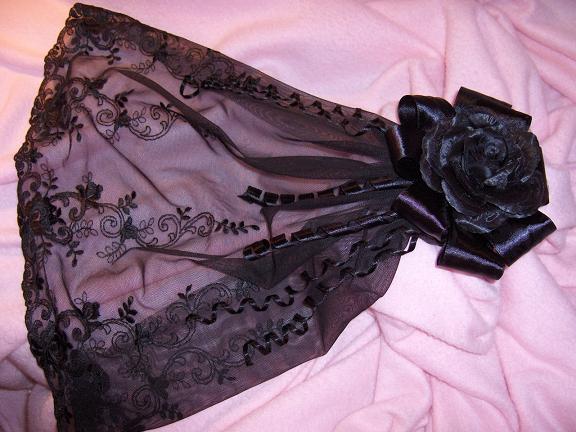 What you make your veil itself out of is perhaps the most important part of the whole thing, as it needs to sit right on your head, and fall where you want it to. This makes limp, floppy fabric like lace a rather poor pick, but stiffer fabric like tulle works well, as does other fine fabric like mesh that you can spray with starch to add shape and structure.
Glue and fixings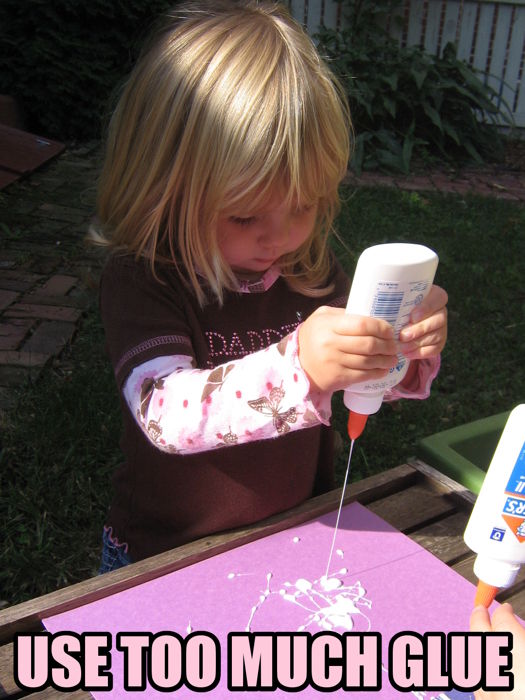 Hot glue from a glue gun is the best pick to stick everything together, but make sure you pick a glue that dries clear rather than one that is white. Put your clip in your hair and decide where it will be situated, and then arrange your veil around it, deciding where you want it to fall before cutting it to the right length and shape. Then you can either sew or glue the veil to your clip, and again, make sure you are happy with it before you stick the fascinator on it. Beware of putting something still wet with glue on your head to try this out, for obvious reasons!
When you are happy with the veil and how it is fixed, sew and stick your fascinator on the top of it, making sure that it covers the glue and any stitching or rough areas where the lace sits. Spray the whole lot with some starch, and take care when you put it on, remove it and store it in order to avoid flattening it.
If you've found my instructions a bit too overly simplistic to follow or want to try a different take on things, check out this blog post by Sophistic Noir on how she made hers.