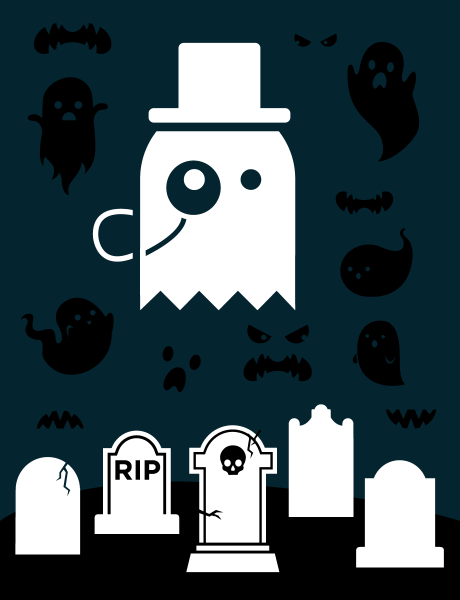 Oh hi, guys at Evil Supply Co. Fancy sending me a box of your stuff for free? Go on, you want to! Anyway, for the rest of you: So, there's this thing in America where you basically subscribe to this Mr. Ghost parcel thing from the Evil Supply Co., and every month, they send you a box of stuff. I found out about it by reading The Everyday Goth's review from this month, and would probably have pissed my pants a lot sooner if I had not automatically assumed that this level of coolness would just not be available for shipping to the UK.
Turns out, I was wrong: we can Have Nice Things too, so game on. So, what is it? Here's what I've sussed out so far, from my position of not having actually had a box myself, see my blatant begging attempt above.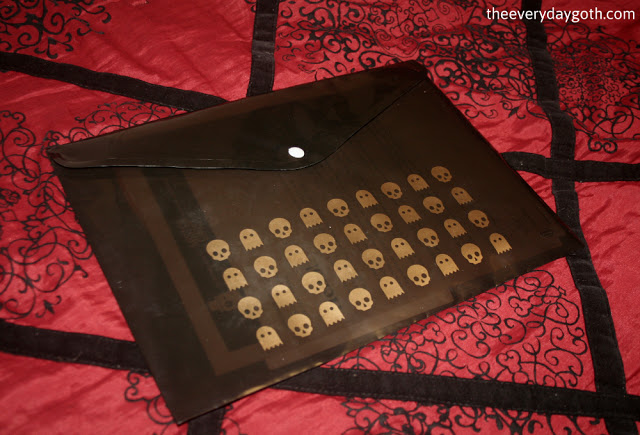 Subscription box FOR GOTHS
A few months ago, I took a punt into the world of subscription beauty boxes and was, at the time, ostensibly rather underwhelmed-which apparently hasn't stopped me getting another six since then. Subscription boxes are a fairly new thing in the UK, but are better established in America-basically, you pay an ongoing monthly subscription to receive a box of stuff once a month, and the contents of the box always exceeds the value you have paid, but is something of a secret lucky dip in terms of whether or not you will like the contents.
Today you can get all kinds of subscription boxes for things other than beauty, including one for dogs, one for cooks, and apparently now, one for Goths and stationary enthusiasts, in the form of the Mr. Ghost parcel.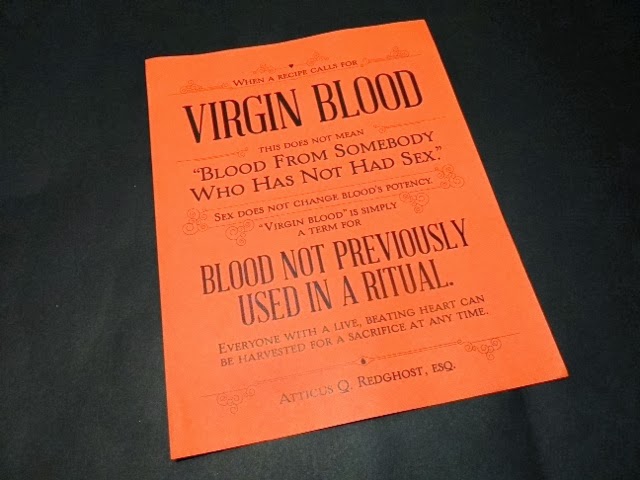 What is it?
So, this Mr. Ghost parcel costs $12 a month, with a contents value of at least $25. I am not sure how this is worked out, because I am not sure if everything in the box retails separately, but basically what you receive is a box of paper goods with a dark, Gothy or otherwise cool A.F. theme, for lovers of stationary and Gothlings alike.
I think this is a top idea, because stationary and actual writing stuff on actual paper in the traditional manner is something that has kind of died a death since the internet happened, and while on the one hand I love the ease of email and would probably need urgent psychiatric help after a day without the internet, I do also kind of miss the excitement of receiving and sending letters.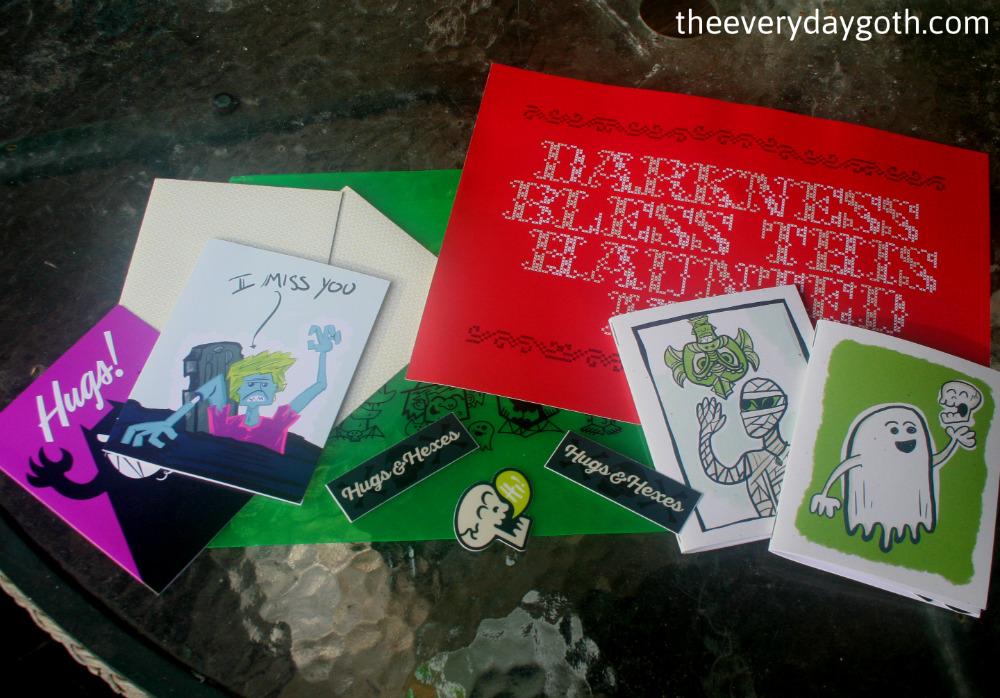 Also, my once-passable handwriting is now not only horrific, but makes my poor, weak little paw ache after three lines as well.
So, what you get in the box obviously varies from month to month, and by no means is everything in it designed for taking care of your correspondence. Past boxes have included things like stickers, greetings cards, guest books and much more.
The one issue I can see with the whole thing is that much like when I was a kid and I got new stickers and other cool things is that I will just want to get it out now and again, pet it and look at it rather than use it-but honestly, LOOK AT THE COOL.