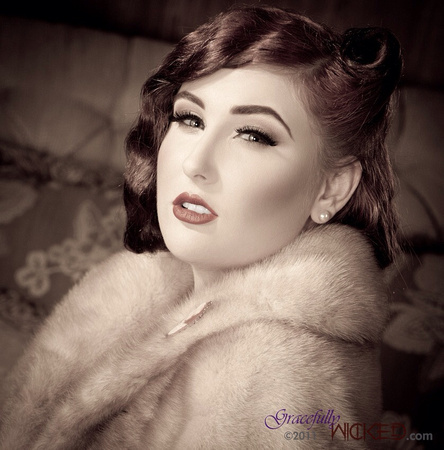 As part of my ongoing quest to master a very put together office look with an alt twist, I have fallen in love with 1940's and 1950's styling in terms of hair, makeup and clothes. While my quest to achieve the perfect victory roll still eludes me, I have found the makeup side of things entirely easier to get to grips with, and am here today to evangelise to you about how easy this is to pull off, and how well it can work with Goth styling.
Stripy Tights and Dark Delights has put together a great and very detailed blog post on Goth/1940's fusion styling here.
Classic 40's makeup involves a very defined eye with precise but not bushy brows, and huge, plump and perfect lips. Cat's eye optional, deep, dark or bright lipstick a must. So, with this in mind, I have played "sing along with mother" on a few YouTube tutorials and also practiced a couple of times on my own, and I have to say, I am more than happy with how things are working out, and have managed to "do something" to my lips that I am now totally in love with and am intending to work much more.
Before…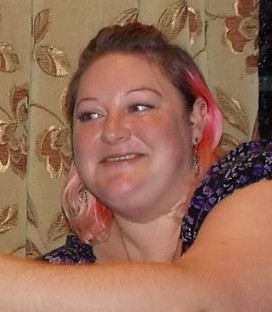 So, ready to get going? Face base
Slightly pale works well with 40's styling, so most of us are good to go. Use whatever you use on your face to create a flawless, even base, but avoid an overall matte look, as the 40's look should be slightly dewy and fresh-looking rather than chalky.
Eyes front!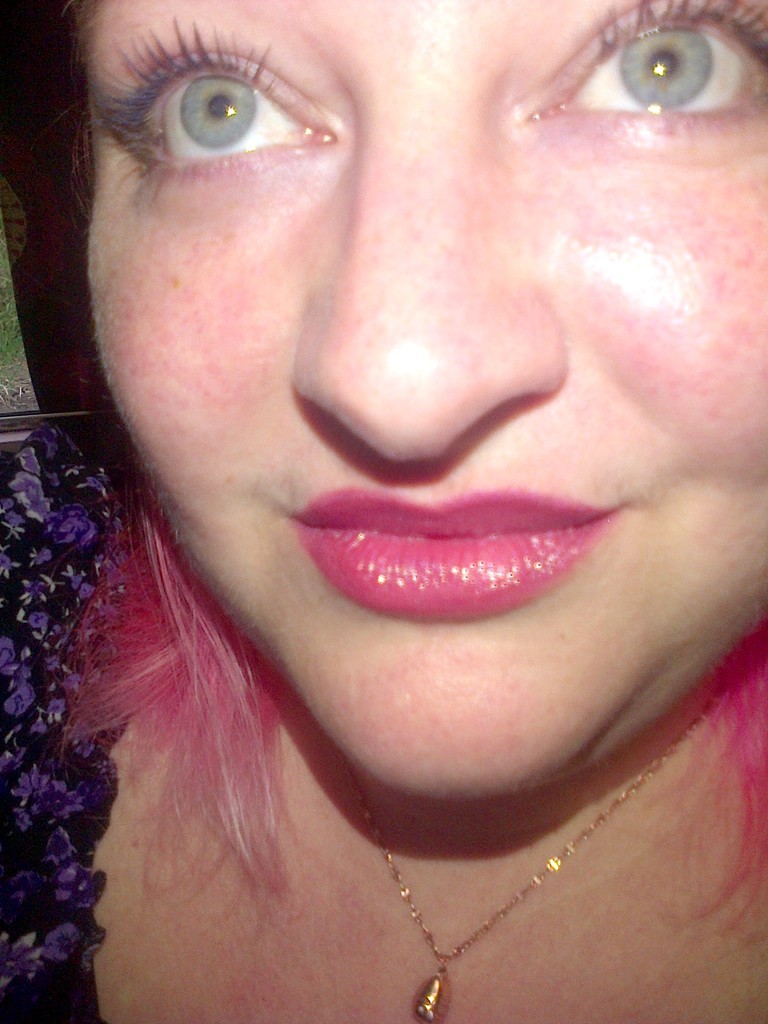 Start with a defined eyebrow in a dark shade, paying attention to precision and shaping to form a very defined arch with pointed corners. A tiny touch of purple or pink highlighter in the inner corner of your lids works well, as does an illuminating or light-reflecting highlighter under the eyes themselves.
If you're not working a cat's eye, as I decided not to do this time, take extra care over your mascara. Curl your lashes, apply a primer, and then use a lengthening mascara to really lengthen each lash without making them look bulky or spidery. I find that stick-on lashes don't really work with this look.
For your lips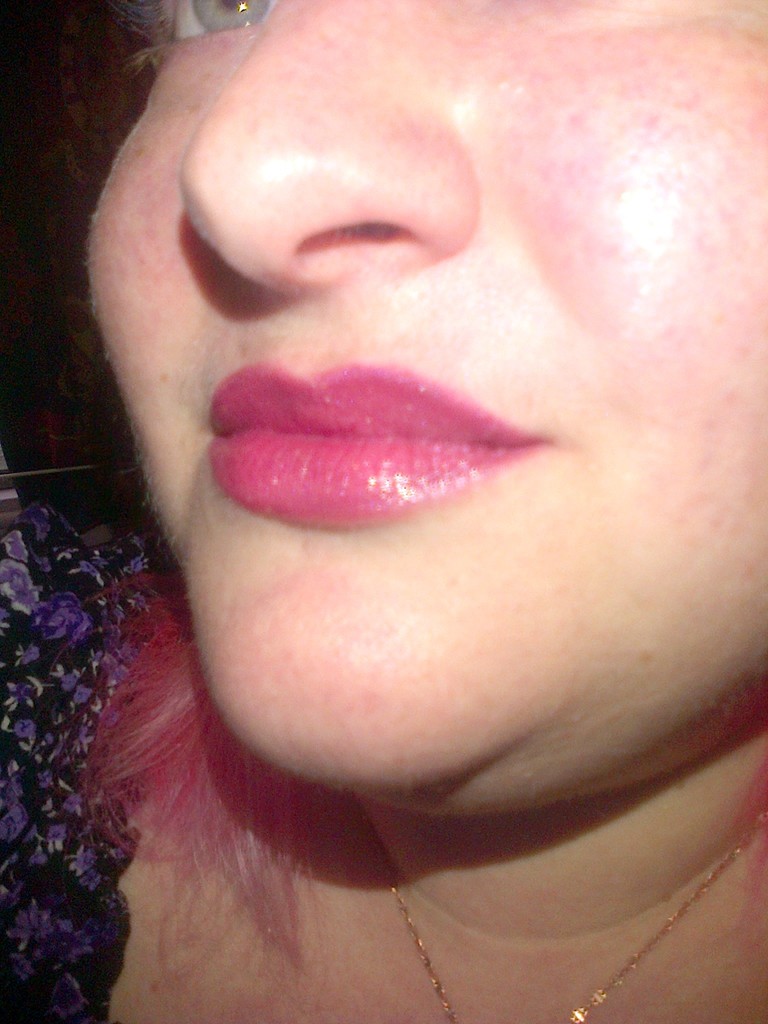 What I ended up achieving with my lips here was something of a revelation to me, as I have found my top lip getting progressively thinner with my advancing old age. J
This look will work best with deep shades of red or plum, but the only colour palate I could put together in everything I had to hand was a bricky pink shade, and so that's what I went with.
You will need a sharp lip liner pencil, face powder, concealer, a matte lipstick, a gloss, and some tissues.
First of all, line your top lip around the outside of your natural lip. This may go against everything that you hold holy, but bear with me. Start with making a defined "v" for your cupid's bow, then carefully line around the outside of your top lip, while lining your bottom lip on its natural line. Blot with your tissue. Then, fill in the corners of your lips and the middle of your lips with the now blunt pencil, and blot again.
Use a lip brush to apply your matte lipstick across your lips, blot, and dust powder over them. Repeat. Then, use your concealer and a precision brush to very carefully line around the outside of your lips, outside of the lined lip, to add definition and make your lips pop. Blot again.
Finally, apply gloss to the centre of your lips, and do not kiss, drink, eat, or touch your face for the foreseeable future. J
After…