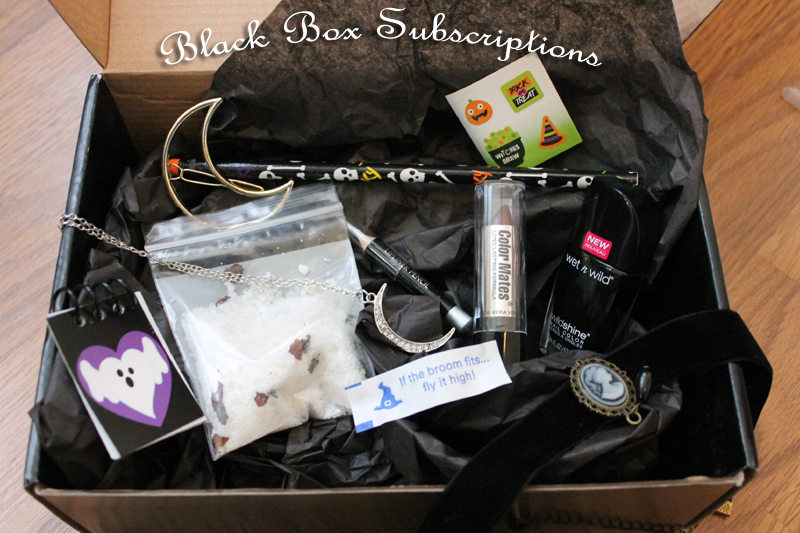 As I have mentioned several times before, I have a major penchant for subscription boxes, which are becoming an ever-bigger phenomenon in both the UK and America.
These started off as beauty subscription boxes, which send you around five different bits of makeup a month-usually comprising a mix of full size and trial sized offerings, for around £10-£15 a go. I later found out that there is an actual Goth/alt subscription box of another type available, which is designed to appeal to those of us who adore stationary too-the Mr. Ghost Parcel.
Poking around the internet the other night in the hopes of finding something else to spend money that I don't have on, I found out that there are now a metric fucktonne of different subscription boxes out there designed specifically for us lot! So, without further ado, I'm going to share four of the best looking ones and a bit of info on where to buy them all.
Black Box Subscriptions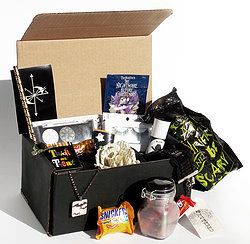 Black Box Subscriptions costs $20 for the standard box or $40 for the "deluxe coffin box," and currently only ships to the US and Canada. However, if you buy stuff from the US as regularly as I do, you may have set yourself up a USA mail forwarding address, which lets you get all of your shit delivered right to you.
These boxes contain a range of different bits and bobs such as makeup, home décor and pieces of jewellery, all packed up beautifully.
Bitch Boxes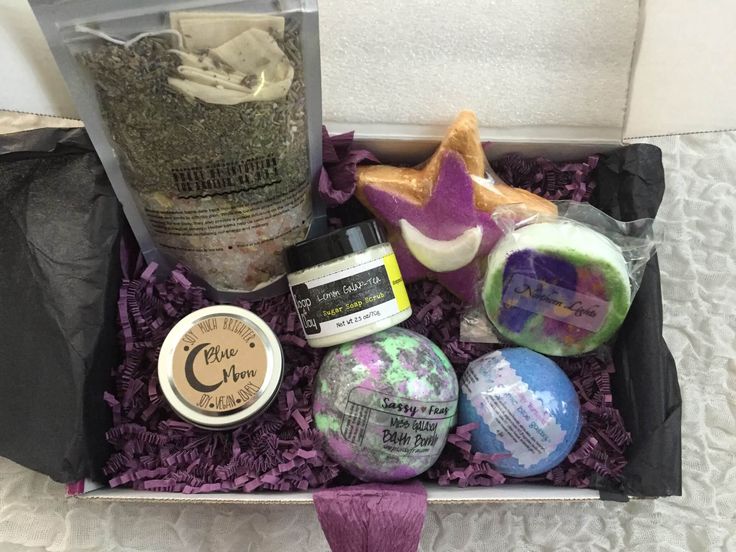 Bitch Boxes are accessory and clothing-related, and allow you to pick your size from options ranging from xxs to xxxl. These boxes are pretty pricey at $100 a month, but always contain items to the value of more than the cost, and you can tailor your box to suit your theme, with options including Steampunk, Corporate Goth, Witch, and many others. Genius!
Witch Bitch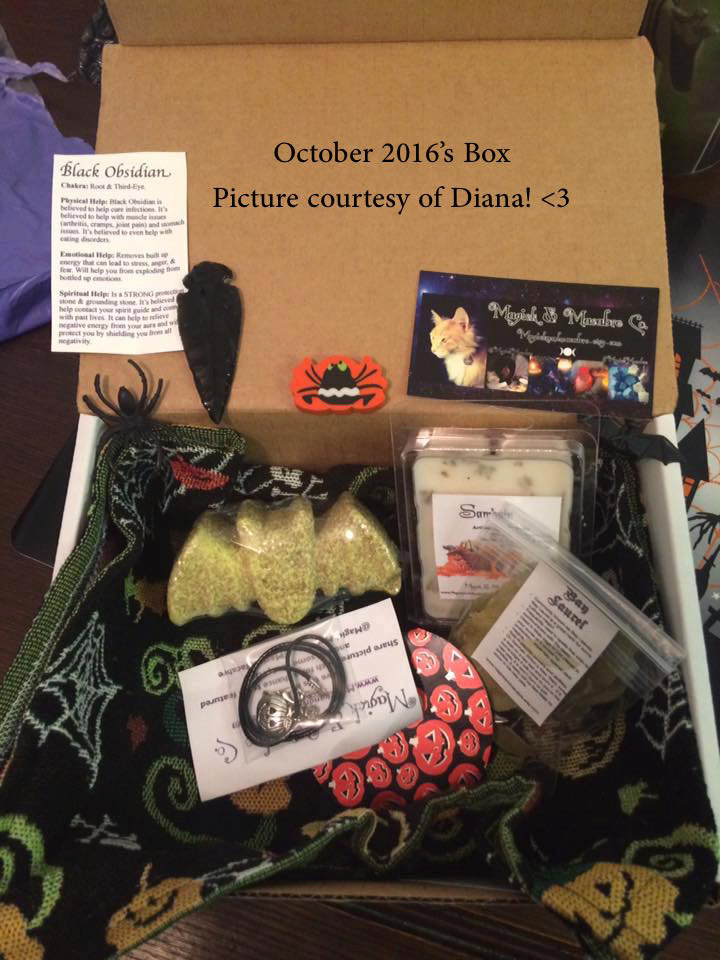 Witch Bitch is a subscription platform running via Etsy, where for £25 per month plus shipping you will receive a box of hand-made and locally sourced items such as skin and body care, and items of jewellery. This one is my personal favourite, as it's all small-run items that are hand selected, and tailored to suit a theme each month.
Spooky Box Club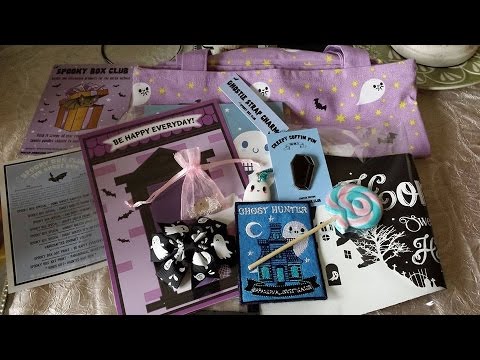 Spooky Box Club is £21 per month plus £4 shipping to the UK, and consists of a collection of Gothy gifts, trinkets and other items of interest collated by hand by a husband and wife team. Plus, you can order one-off boxes as well as subscribing, which might make for good Christmas presents for the Goths in your life!
Do you know of another Gothy subscription box I should be checking out? Tell me in the comments.