It is hot. No shit Sherlock, but you know what hot weather means? You have a good reason to buy some new clothes, and nobody except for maybe your bank manager can complain.
In this blog post, I'm going to share a few of my must-have summer picks for the stylish Goth girl on the town this summer, so take this as your excuse to wheel your old, dingy duds along to the charity shop, and stock up on some new hot weather wardrobe essentials. Here are my selections.
Shoes
OMG SHOEZ. There is never a bad time to buy shoes, and summer is a great excuse to buy yourself a new pair of sandals, if nothing else.
These skull-embellished flip flop-come-sandals by Demonia are awesome, allowing you to maintain a clunky heel without sweating your toes off in the process in your heavy boots.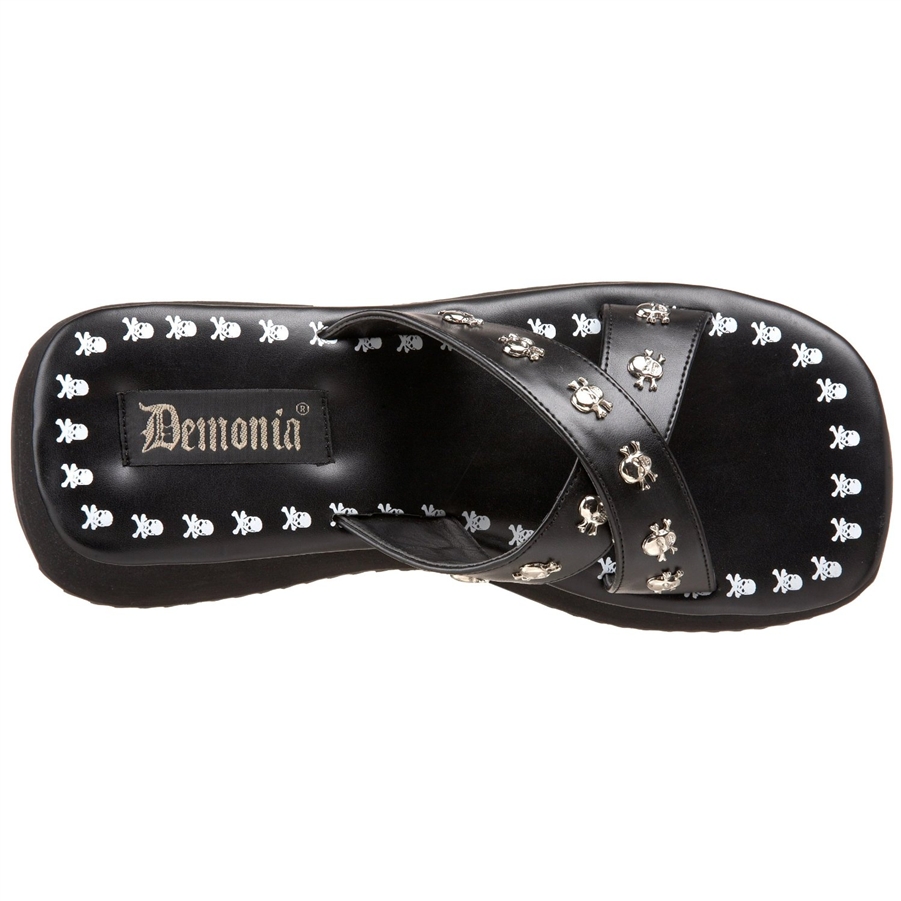 Dresses
Dresses aren't for everyone, but investing in at least one summer dress is a good idea for evening parties, the occasional wedding and generally getting smartened up when the need arises. This so-called inside-out dress by Iron Fist is incredibly cool in both senses of the word, and can also be dressed down with boots for casual evenings, or dressed up with a wrap and heels for more formal occasions.
Accessories
The must-have summer accessory for the Goth girl on the go is obviously a parasol, and these can be as simple or decorative as you want them to be. Try to pick a parasol that has a UV-blocking lining for some additional protection from the sun, regardless of what you buy.
You can pick up a basic black parasol for cheap and accessorise it yourself with some lace or beads, or check out the handmade offerings on sites like Etsy, to find gems such as this black parasol with burgundy roses by Ash Tree Meadow designs.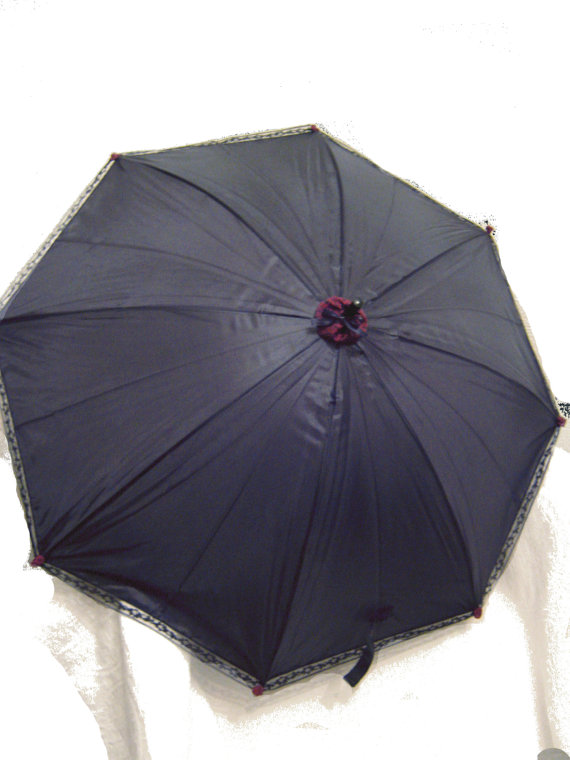 Leggings
Leggings with a longer style of top can actually be fairly cool in the summer, and allow you to make a neat compromise between melting or baring your pale blue legs.
These must-have wet look leggings go up to a size 18, and are currently on sale for less than ten of your English poundses.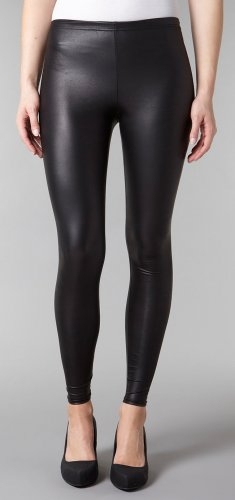 Wear with simple black flats or heels, and pair with the top of your choice. Leggings can also be a good pick to wear with short or very sheer dresses, to avoid full mooning the neighbours or showing off your underwear while staying cool.