I am rather more twee than perhaps I should be about my home décor, and I like to arrange all of my open shelves in the kitchen into colours, sizes and other pointless filing methods that do little other than to silence my inner OCD demon.
I have a black shelf too of course, and I'm not going to say that I deliberately buy black foodstuffs that I will never eat to add to the lineup, but that is only because I know better than to let people see how batshit crazy I really am. For a point of reference, I generally drink blackcurrant squash rather than orange even though I like both, because the blackcurrant better coordinates with my purple-themed kitchen utensils. I also love this Pinterest board of Gothy and black food ideas too!
Anyway, my black food shelf currently has exactly ten foodstuffs on it, which I thought would be a good point to share them (and stop myself from buying more) as my definitive list of ten black foods that every Goth should try at least once.
Squid ink pasta
Squid ink pasta is plain pasta infused with squid ink, which gives it a salty flavour and black colour. This one is good to eat as well as looking good on your Shelf of Darkness!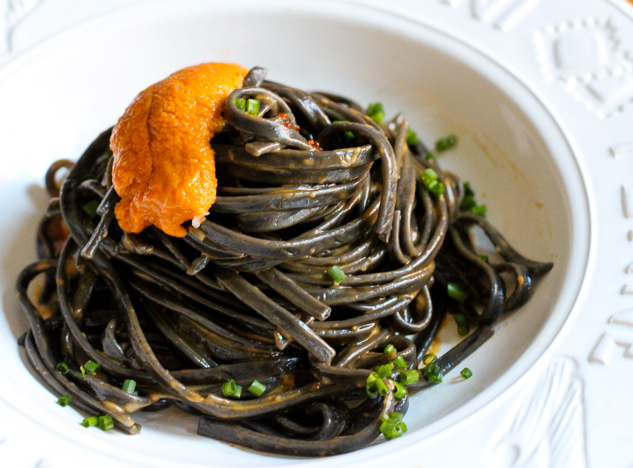 I'm not sure about the dead slug on the top though.
Black lentils
Black lentils are also sometimes known as Beluga lentils, because they look similar to caviar. They are very versatile (like most lentil offerings) and widely used in Indian cooking.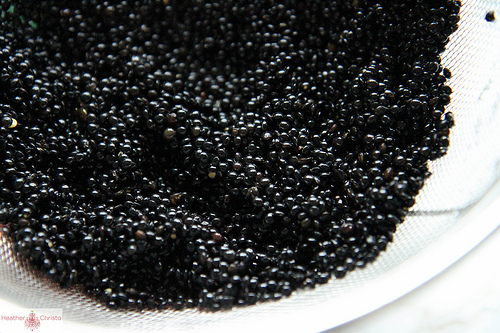 Black beans
Black beans look awesome showcased in an apothecary jar next to your other grains, and are widely used in Chinese cooking and a lot of veggie recipes too.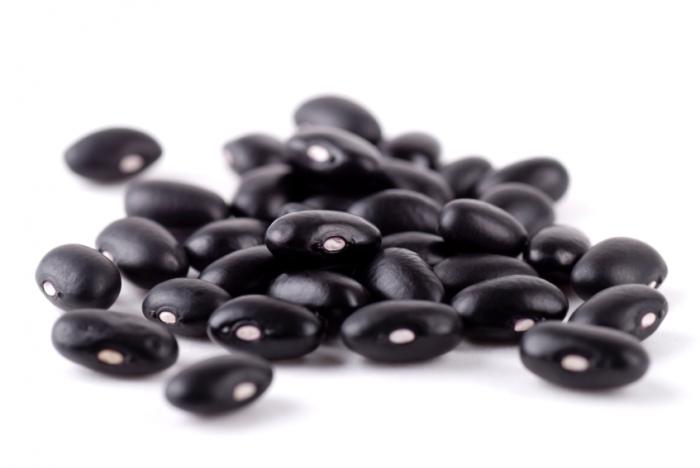 Ooh, shiny.
Truffles
While there is never a bad time for chocolate, the truffles that I am referring to here are the fungus type-black truffles, which can cost more than most cars for the top end offerings, but that can also be bought for sub-£10 if you don't fancy walking to work for the next year. I have a small, pretty glass jar of them on my shelf, and I don't know what to do with them, but they make me feel fancy nonetheless.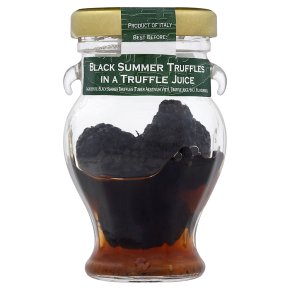 Marmite
Marmite, because OBVS. Do I really need to say more?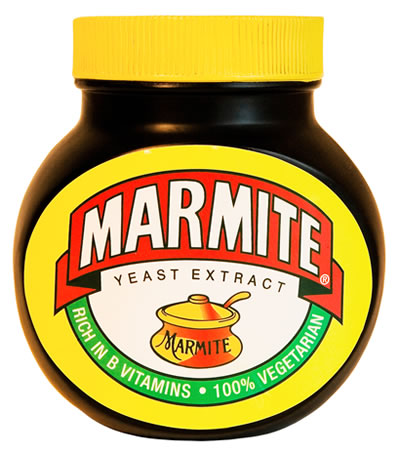 Black garlic
Black garlic is regular garlic that has been caramelised, rather than coming off the plant black. Popular in Asian food, and very versatile.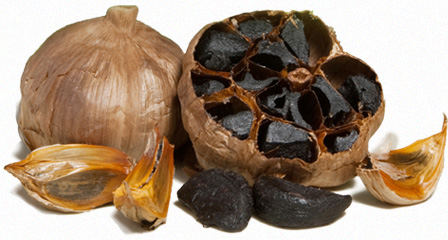 Black rice
Black rice is a natural product that comes in various types, from pudding rice (black rice pudding is delicious, and is usually quite sloppy and served cold) to savoury versions. It is also even better for you than even brown rice, and more interesting too!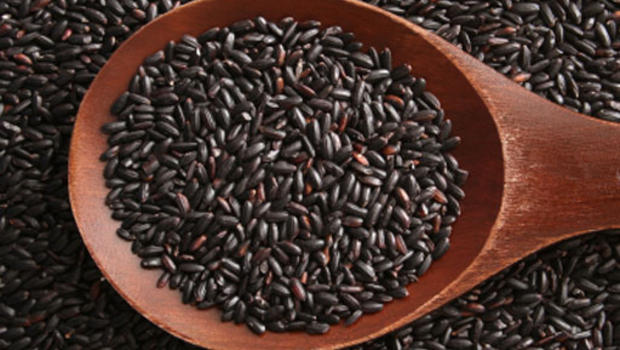 Caviar
Yeah you bet your ass I'm going there with the fancy-assed fish ovaries, and again, it can range in cost from cheap to All Of The Money. Think it's hard to get? Try Tesco, where they sell lumpfish caviar for £2.50, seriously.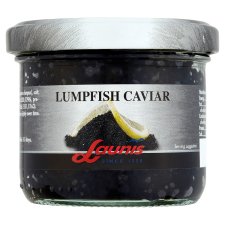 Vanilla pods
If you thought vanilla was white or cream, think again-it is black-ish, and totally delicious. I buy vanilla pods and stick them in a bottle of plain vodka for a couple of weeks with some sugar, to make my own vanilla voddy.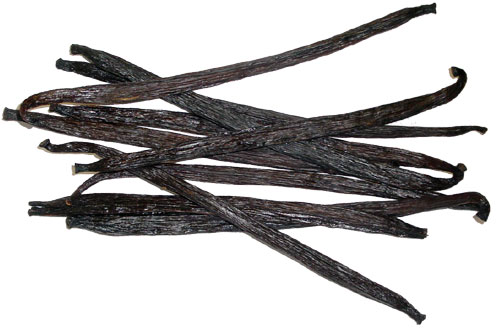 Coffee
Leaving the best for last, COFFEE, or as I like to call it, FUEL. Buy a nice clear jar for it and stick it in the line-up. Yes so it's more brown than black until you brew it, but ffs, it's COFFEE, which means it's perfect.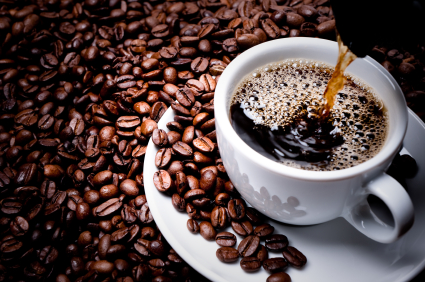 Have I missed anything glaringly obvious? Tell me about your favourite black food in the comments.