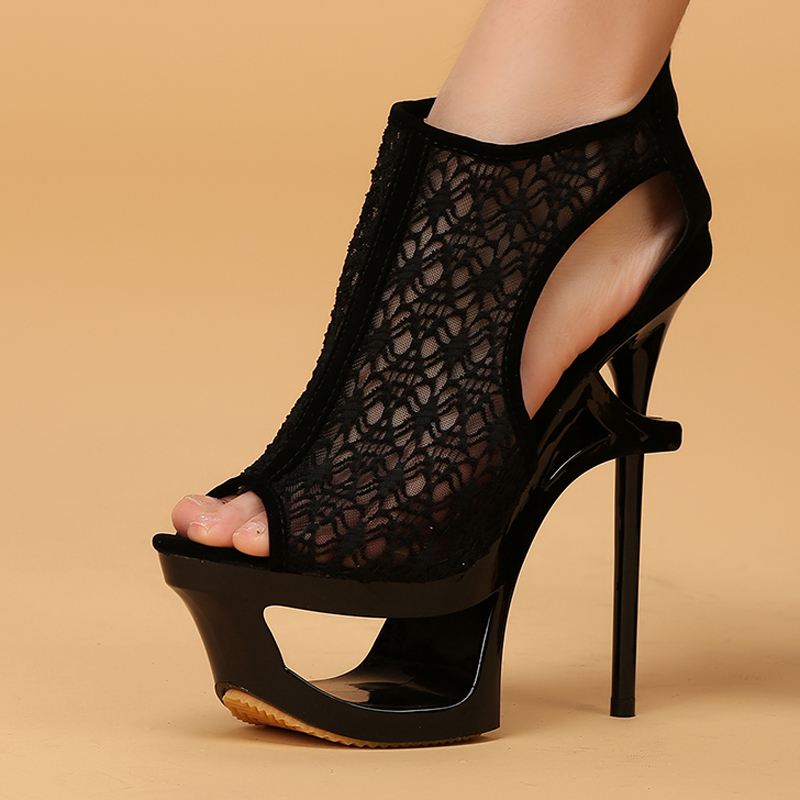 I'm a big lover of badass shoes, but not a big fan of being in constant pain. As I have petite but wide feet and a high instep, getting heels and platforms that fit me comfortably is a real pain in the arse, and even when I find my mythical Cinderella stripper heels, I still generally go through a reasonable amount of effing and blinding before I can really class them as a comfortable fit.
With this in mind, I'm dedicating this blog post to finding, walking in and breaking in high heels and platforms, as painlessly as possible.
Get the fit right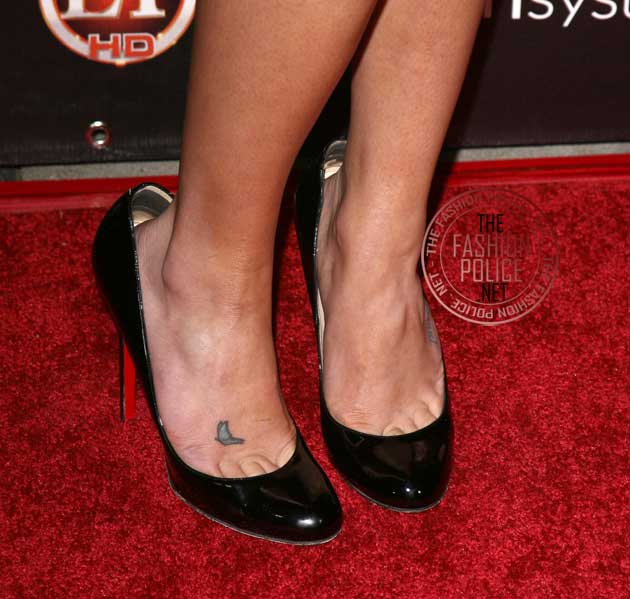 Did somebody send for the fashion police?
One thing that really bakes my noodle about shoe buying in general is that something that seems to fit like a glove in the store with no room for rubbing or pinching can soon turn into a needle-infested pain pit once you've walked in them for ten minutes. This is something that can be tackled by breaking your shoes in properly, but if the fit is not spot on to start with, you're never going to be able to beat those shoes into submission.
Make sure that the fit is right to start with, and don't buy anything that rubs, pinches, slips or otherwise annoys you from the get-go.
Walking in heels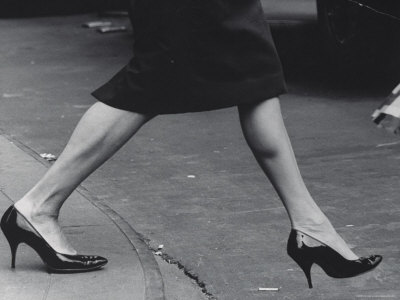 Learning to walk properly in heels takes time and patience, and is not something that can be achieved overnight. The larger the difference between the height of the heel and the height of the sole, the more precarious things will be. If you're a bit Bambi on your heels, consider going the platform route instead, to provide elevation without a huge degree of slope between your heel and your sole. When walking on heels, the correct way to walk is by putting your heel down first, with your weight on the heel, and not on your toes as you might expect. Try it; you might be surprised!
More tips can be found here, and this YouTube vid shows you how in more detail.
To avoid slipping around on heels with a smooth sole, use a Stanley knife to score the sole of very smooth footwear for a little extra grip.
Breaking your shoes in
There are masses of ways to break in your shoes, and what works will both depend on you, and the material that your shoes are made of. Leather will stretch and shape to match your foot over time, but most synthetic fabrics won't, so bear this in mind if something is pinching on the top of your foot.
Simply wearing your shoes around the house is the best way to break them in, while giving you plenty of chances to sit down and get off your heels when they start to pinch or rub. Pad out any areas that rub with padded plasters, and try wearing socks too, to help to wear in shoes that you will ultimately wear with bare feet or tights. Gel inserts for the balls of your feet or cushioned insoles can help a lot too, particularly if the sole is thin and the interior not well padded.
For more weird and wonderful ideas on breaking in heels, including one involving a potato (yep, for real) check this out, and for more tips, check out Sophistique Noir's blog post on heels too.