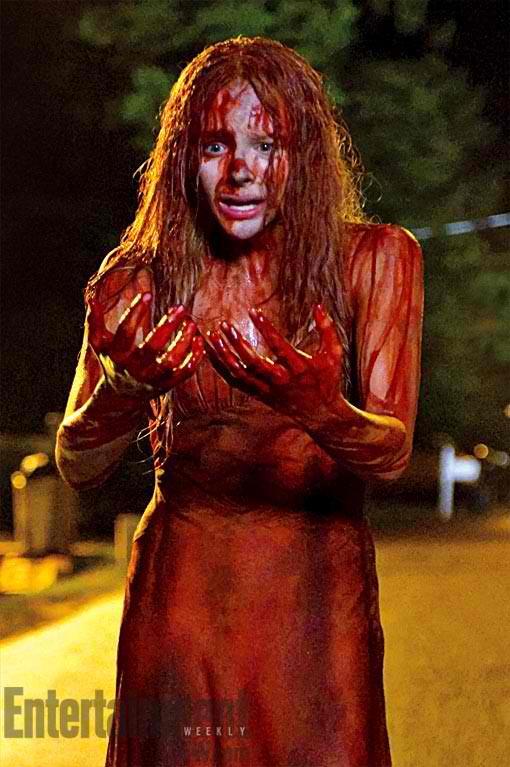 According to all of the mainstream fashion publications and websites, when it comes to
Autumn/winter 2017-18, red is the new black. Yes indeed, every winter some designer somewhere evidently decides that XXX-colour is the new black, and in recent years we've run the gamut of grey, brown and virtually any other dark, muted shade you can think of being hailed as "this season's must-have hue."
I normally treat such trends with the suspicion that they so rightly deserve – after all, there is and never will be any "new black." Black is it. Black is all. Lots of black, yes. However, much as I immediately wrote off the whole "RED IT IS" declaration that accompanied the onset of the shitty weather, my mind keeps coming back to it, for reasons I am only now beginning to clarify to myself.
First of all, red is a bold and somewhat odd choice when it comes to declaring any given colour as a winter essential, because generally, winter wardrobes tend to be dark, muted and often dull, none of which can be said about red. It is also one of those colours that few people are on the fence about – when it comes to wearing red, you're either for it or against it, with no middle ground.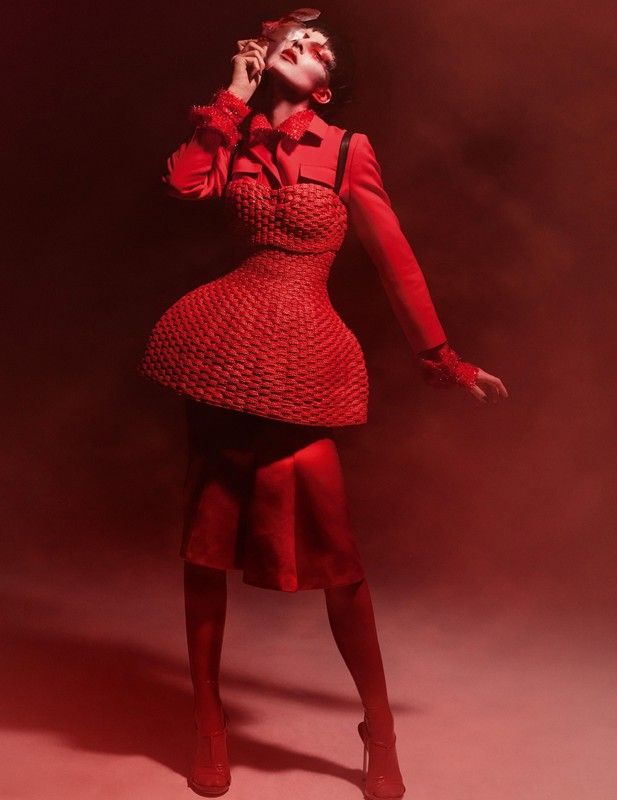 Being as I am a naturally pale, cool skin toned gingery blonde chick, my historical adventures into the realms of bright pillar box red have always fallen flat. Lots of white-grey skin does not serve as a good backdrop for a bold, bright red in my opinion, unless you want to look washed out and/or as if you are wearing fancy dress. However, for those people who can work red with impunity, there are some really great looks to be pulled off for the adventurous dresser – and as I have found out over time, "red" is not one colour, but many.
Even if bright red is a big no-no for you, there is sure to be a shade that suits, which for me, comes in the form of dark brownish reds, and slightly pink-toned plum shades, which doesn't sound like it should work on my pale-assed skin, but does. (At least, I have decided it does and will not hear any argument on the subject.)
I also like the fact that red is a far departure from the usual go-to winter colour palette, and that even a small flash of red in the form of an accent piece or accessory can really finish off an otherwise monochrome or more subtle look, so you don't have to spend a fortune to try out the look or commit to making yourself look like a Handmaid in the name of fashion. Although that would be cool too.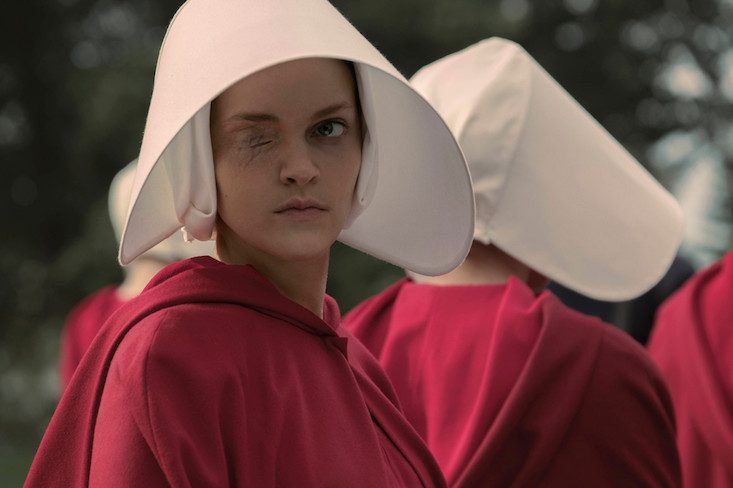 Anyway, with all of this in mind, here are three of my favourite red wardrobe additions for autumn/winter 2017-18 and some tips on how to wear them.
Brighten up your shit-kickers
Massive chunky boots that would ensure an almost certain death by drowning if you happened to venture too close to the docks are a must-have Goth style staple, and if you like your boots with laces, you are instantly in possession of a range of choices when it comes to adding a flash of colour to your feet.
Simply switching out your everyday laces for a bright red pair instead instantly adds interest and an up-to- date edge to your regular look, or if you are in the market for a new pair of seriously dramatic Gothy shit-kickers, check out these Demonia corset boots with red lacing. Bonus points: multiple colours of satin ribbons included.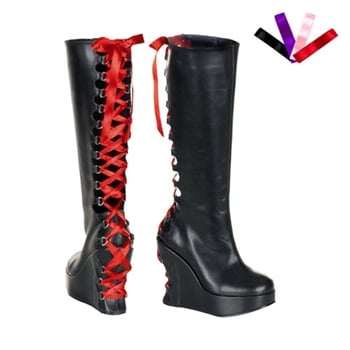 Edgy tops
If you don't want to commit to a whole head-to- toe red look (which I admit is hard to pull off for many of us) invest in a logo or printed top with a red theme. The base colour of the shirt or top helps to avoid any unfortunate "skin tone took on the red and lost badly" errors, and allows you to work some threads of colour into your look in a subtle way.
My current favourite is this slinky, sequined "Mr. Wong" tank top by Iron Fist, which shimmers to catch the eye and has printing in a non-glaring deep but still distinctive red that will work with pretty much any look.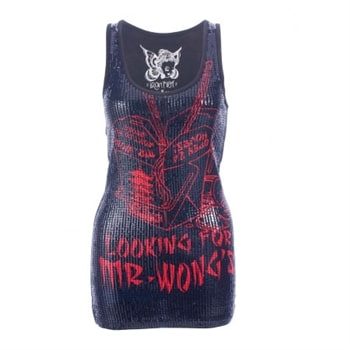 Accessories
If you really can't quite bring yourself to try out some red apparel, compromise with an accessory instead. Red-based tartan is a popular punk staple that's been enduring for decades now, and this "Banned Apparel" punk tribute wallet offers the perfect compromise between "HEY LOOK AT ME, RED" and "no really, stop looking at me, you weirdo."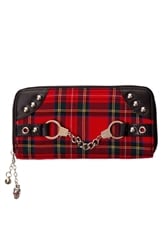 It is also a reasonable size, not like those silly little girl wallets that will barely hold a few coins and a credit card.
Makeup
Going full black clothes-wise while adding some red highlights to your makeup is another way to work the look, and really, is there a single Goth out there who doesn't have a literal drawer full of red lipsticks of different shades? Whoever you are and whatever your skin tone, there IS a red that will work for you, so if you haven't found it yet, keep looking.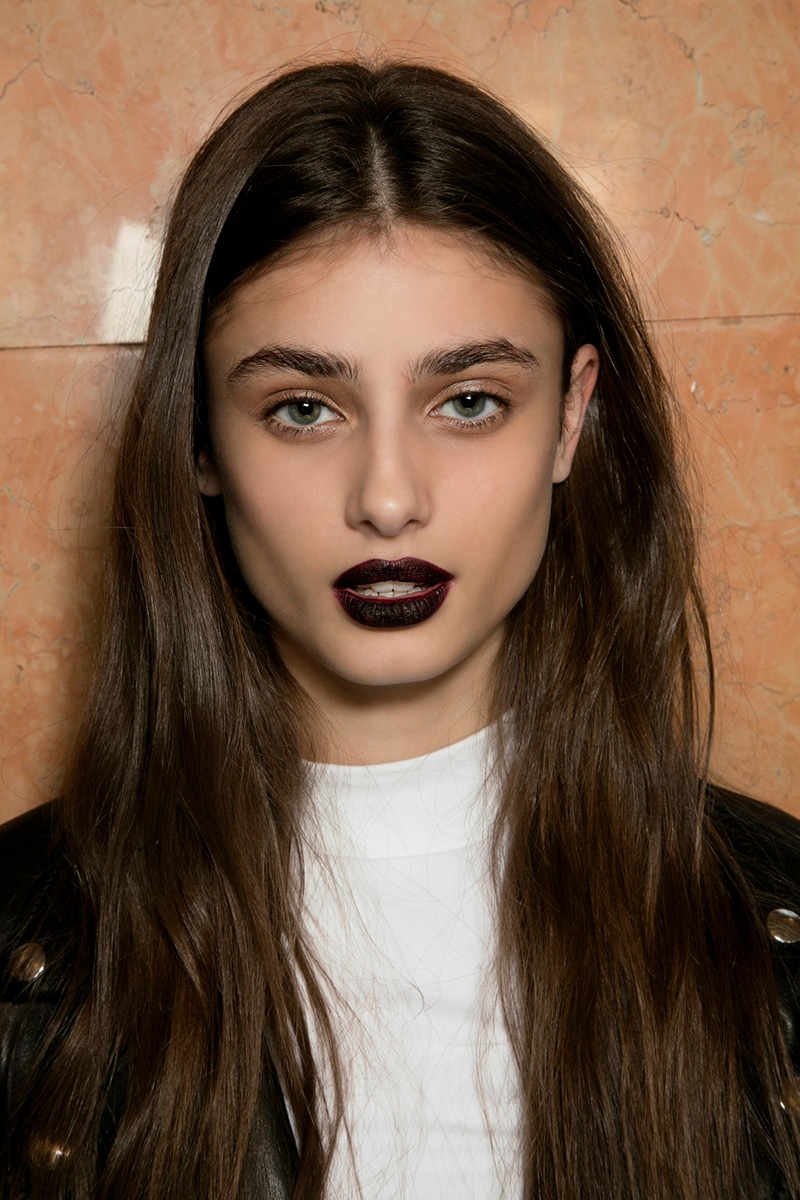 Additionally, red eyeliner or shadow is another way to work the look in a funky, unique and very Gothy way, so when you have half an hour to yourself, have a play around with the contents of your makeup drawer and let me know if you hit upon a winner.
Check out this awesome YouTube tutorial by Christina Suh on how to work the red eyeshadow look like a pro:
And if you do have a go, I'd love to see the results. Including out-takes.