May 22 is World Goth Day, an event that has been celebrated since 2009. We wanted to find out more about this alternative celebration so we interviewed co-founder DJ Cruel Britannia.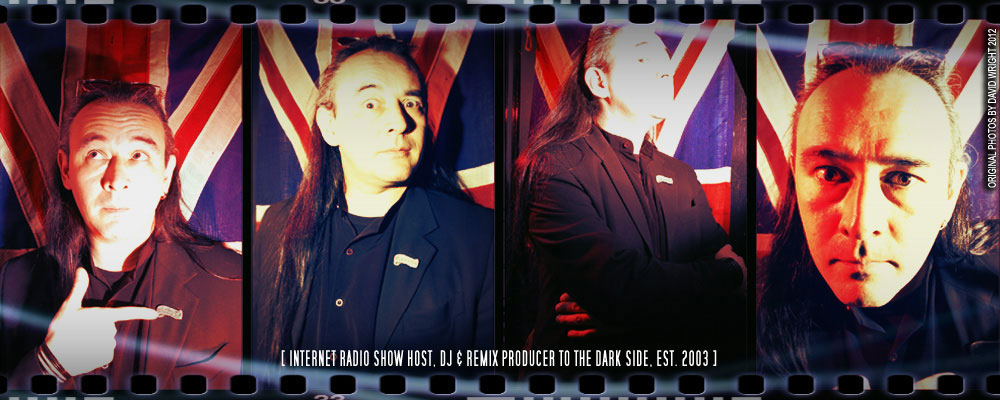 How do you, as founders, celebrate World Goth Day?
This year, DJ Martin Oldgoth likely spent his WGD abroad; he's had a lot of DJ guest spots this year, many overseas. He could well have been at Wave Gotik Treffen doing his own event, if I recall rightly…
I spent mine at home answering a few WGD queries which came in, manning the Twitter account to keep people updated, and I also did a telephone interview with a local radio station. Oh yes, and I spun a 2 hour DJ set in Second Life later in the day. I was pretty busy!
2009 was the first celebration of Goth Day (later World Goth Day). What was the first event/celebration/gathering and how did it start?
The first Goth Day consisted of people around the UK going off and doing their own little thing, whether at work or at home, and reporting back on the Myspace blog that I posted, which started the ball rolling. It was amazing to have so many comments on the blog, saying things like "I wore my goth clothes to work, today!", or "I phoned up my local radio station to request a Cure track", or other wonderful little things. Somehow, word had spread about this idea, and people really ran with it. It was a small but prolific seed, it seems.
Did you expect World Goth Day to become so popular? What has been the main catalyst for its growth?
In a word, no. Martin and I expected the idea to last for just the one year and then be forgotten by all, occasionally remembered fondly over a beer as some big, fun worldwide thing we did years ago. Not for the first time, the planet proved us wrong!
The catalyst has to be without doubt, the internet. The ability to communicate with others thousands of miles away instantly has kept many subcultures alive, not just the goth community. In this case, plans were made to organise several events and move large numbers of people to the same patches of earth in several parts of the world, almost all at once, with the click of a mouse. That thought alone is mind-blowing.
What is the best celebration of World Goth Day that you have experienced?
Not so much my own experience as other people's experiences. The feedback I hear about events they've been to, things that people have done together, often for the first and only time in that whole year, is what makes it for me. Last year I was at Wave Gotik Treffen with the UK band Rhombus a couple of days after World Goth Day – that was an amazing time in itself. I still have the photograph I took of some random foreign goth wearing an actual world Goth Day t-shirt!
How do you feel about current attitudes towards the Goth culture and how would you like to see them develop?
I think there's much more of an acceptance now than there was before. Certainly up until the past couple of years, the goth community had been viewed with an eye of suspicion by the media and portayed as satanists, murderers and all sorts of utterly ridiculous stuff, occasionally backed up by bizarre gun crimes in the US or acts of cannibalism in Russia, really one-off incidents of madness where the suspect just happened to have a certain musical taste.
And then there was the Sophie Lancaster tragedy; in my mind, the most publicised example of hate crime in the UK against a subculture, as opposed to race or gender. That's when people started to wake up to the fact that amazingly, goths are human too. It's a shame that it took the loss of a life to make people finally start to think outside of the media portrayal.
If you could sum up Goth in three words what would they be?
I think this would be the same for a lot of people devoted to such a small scene: "What I am."
What is the best way to support World Goth Day?
A good place to start would be the World Goth Day website: www.worldgothday.com. And if your question isn't answered there, we can be emailed at any time (I try to get back to people as quickly as I can!), or contacted through the Facebook or Twitter pages.
Also, take a look at what other people have been doing for the past couple of years for World Goth Day. There may be an event which you could attend nearby, or some other gathering. So far, World Goth Day events have been everything from full blown club nights to sober little picnics in the park – anything is possible!