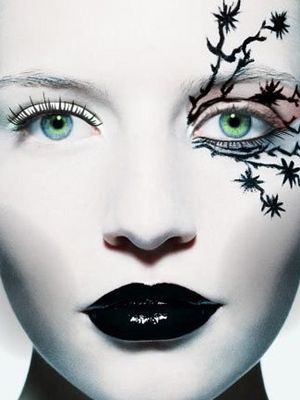 All the best make-up looks, especially dramatic ones, start with a great base. Preparing the skin for make-up is vital for a smooth and professional finish. A good exfoliator as well as a regular cleanse/tone/moisturise regimen will do more for your face than any other product designed to cover or accentuate – so start with this. Healthy skin, whether you are going for a moonlit pallor or a Californian glow, is the starting point for a great look. Drinking lots of water and making good health choices will support your skin to look its best.
Using a foundation primer can be a great way of supporting a dramatic make-up to be long lasting and smudge-proof. Good brands include CoverFX and Body Shop. Foundation should be chosen carefully for colour match and applied with a brush or fingers, making sure to blend the edges. Setting powder as opposed to normal face powder tends to be white; it is a fairly new innovation, popular with make-up artists and celebrities.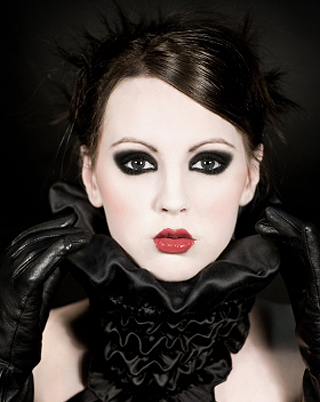 When looking for unusual designs for highlighting the face, it can be helpful to check out some of the many make-up tutorials available on YouTube. These can provide inspiration and technical know-how. Whether you are looking for a perfect black cat-eye or a more elaborate, hand-painted facial design, some stunning effects can be achieved with a little practice and patience.
Choosing your make-up to express your individual style and outlook can be a great way to channel yourself and get to know yourself better. Gothic looks vary so widely, from romantic to hardcore and everything in between that finding your own perfect niche (I nearly wrote Nietzsche then – Freudian slip) can help you to express some of your different personality aspects, desires and vulnerabilities. Experiment, play, enjoy – and send us any pictures of particularly spectacular effects that you have achieved.