I've taken my inspiration for this post from fellow Goth blogger Mary Rose, aka The Everyday Goth. She posted back in 2011 her list of 25 things that she considers to be essentials that every Goth needs, so I thought I'd piggyback her idea with five offerings of my own that I consider to be essential facets of my Gothy life. So without further ado, read on for my five essentials that (in my opinion) every Goth needs.
A familiar
I personally think that you can never have too many cats, although I am maintaining at two at the moment, and will be for the foreseeable future as I don't want to upset the apple cart. My cats are my family, my minions, my mini-me's and the two people I love most in the world bar none.
A black cat obviously makes for a sound Gothy pet, but if you're not really digging the feline (seriously?) How about a ferret, or a rat, or even a black goldfish?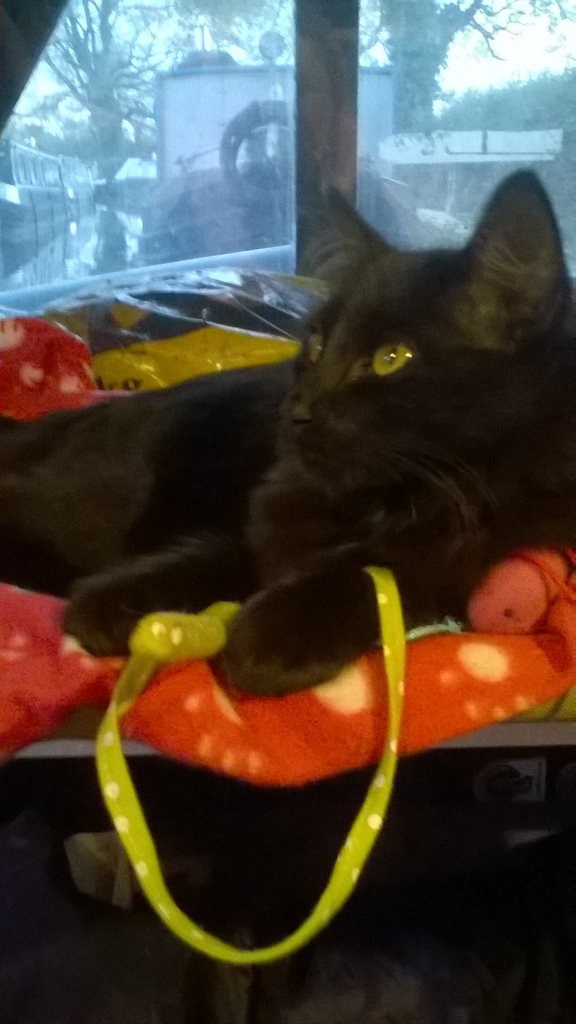 A pair of kick-ass boots
Boots! I love boots, and I am apt to become very attached to them, which is only partially due to the amount of pain that I generally go through when wearing a new pair in. I like the platform offerings but as I am a biker, they are not suitable for riding in, and so I tend to have two pairs on the go at all times, one with a platform and one without.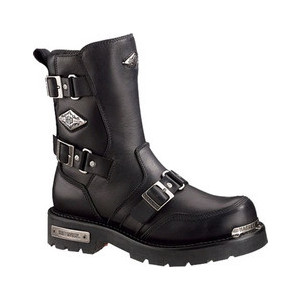 A favourite long black skirt
Every Goth girl I know has a favourite long black skirt that they keep wearing long past the point of effective repair, and my own fave came from a charity shop for sub-£5, much to my delight.
The Elastic at the waist is going and I keep re-dying it as it fades, but I'ma keep flogging this dying horse until it bare falls off my ass, believe me.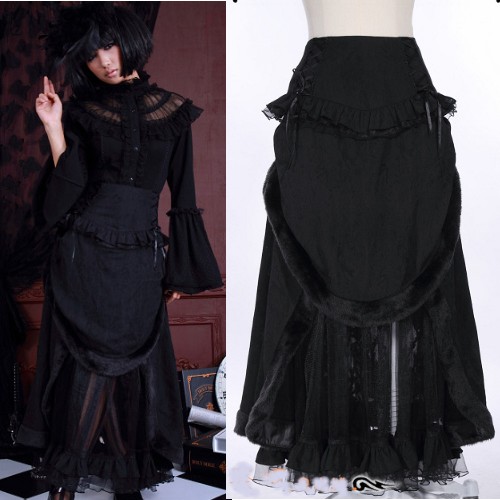 For more Goth fashion essentials, check out this list.
The best mascara ever
I feel like rather a maverick in Goth terms when it comes to my mascara, as I don't actually wear a pure black shade-I prefer a blacky blue or purple, which makes the pool of offerings available to me smaller than they might otherwise be, but one thing the world is not short of in general is different types of mascara.
My current favourite is this L'oreal one in black-purple, with a plasticky wand that does not clog up or get furry.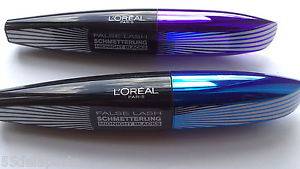 A great Goth playlist
Finally, Goths need their tunes, y'all, and you can while away an otherwise boring hour making up your own Goth playlist for your MP3 or phone, to blare out the tunes when you're feeling particularly in need of some darkness.
There are also loadsss of Goth playlists and podcasts that you can get online, so check out this list from Fuse, which can be got on Spotify.
Check out Veracious and Goth's own favourites here, and then tell me all about your own Goth essentials in the comments.