Gothing in hot weather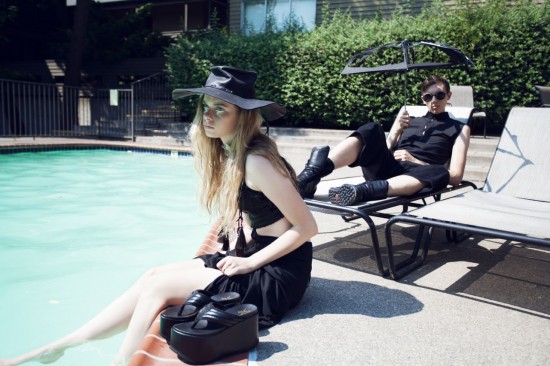 I think it is fair to say that summer is one of the shittest times of the year to be Goth, when it comes to clothes, staying cool, and not looking like a melted candle within half an hour of putting your face on. There's a whole blog devoted to taking the piss out of Goths in Hot Weather, so it's fair to say that the plight of the night creatures in the sun is not something that the rest of the world is totally ignorant to either.
Despite my propensity to get up at midday and stay up half the night, I have to admit that I actually enjoy the summer, although this does mean making some compromises and adjustments in the warmer months in order to stay comfortable and not want to get stabby without good reason.
So, I'm dedicating this blog post to Gothing in hot weather, and how to keep your cool without losing your mind.
Keeping cool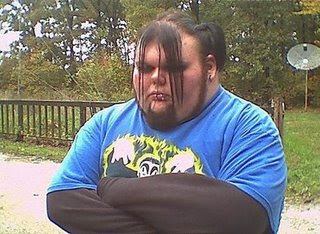 Keeping cool in hot weather is not a challenge that is unique to the Goth community, so it's not hard to find a metric fucktonne of tips on the internet about how not to die in the heat. Hydration is key, so make sure you keep a bottle of water to hand at all times, and also think about where you can go to get out of the sun when outdoors to avoid heatstroke.
Sometimes it is cooler inside than out when the sun is cracking the pavements, and keeping the curtains and windows closed on the sunny side of the house while these are open on the cooler side (swap in the middle of the day when the sun changes sides) can also help. Also, eat ice cream. LOTS of ice cream. You're welcome.
Avoiding sunburn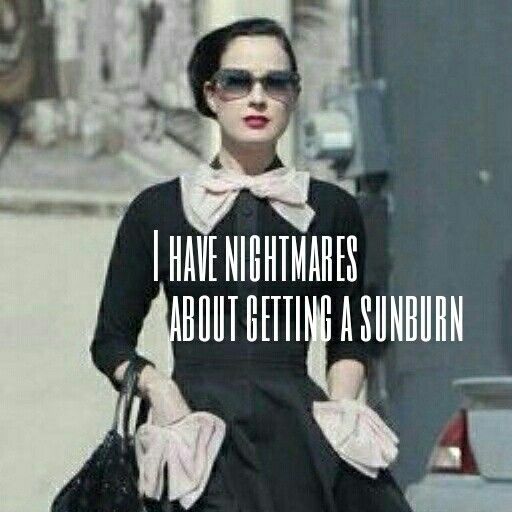 If ever there was an at-risk category for shittacular sunburn, the Goth collective is surely it. Always use a good, high SPF sunblock, time how long you are in the sun for, and keep out of the midday heat when possible. Parasols and big floppy hats can help, but remember that they won't stop UV rays, and should not be used in place of proper sun protection.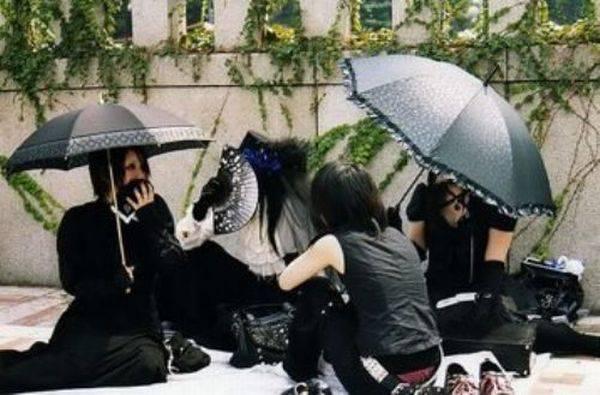 Hair and makeup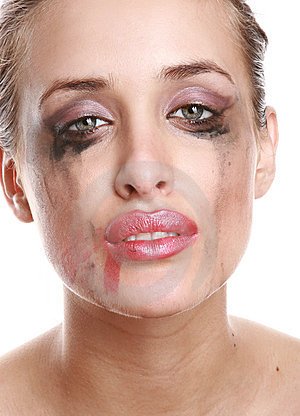 Hair and makeup really tend to suffer in the sun, and big, bouffy styles will soon wilt in the heat. Working a Wednesday Addams tie-back with minimal products will give your hair less distance to fall, and few products can take the heat when it's hot, so keep it simple.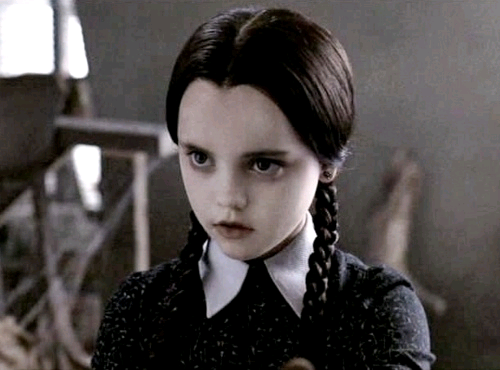 Your hair will also potentially suffer from sun damage and dryness in the sun, and if you dye your hair, direct sunlight can soon make bright and bold colours fade. Consider investing in a product that will protect your hair from the heat, and also wear a hat or headscarf when in bright sun for protracted periods to protect your colour.
Summer calls for light makeup, but the good thing is that you can replace your pan stick with sun block, maintaining your lily-white complexion without risking your skin. Waterproof mascaras and eyeshadows with high pigment and staying power are all summer essentials, so stock up now!
Clothes
Less layers. Sorry, but it has to be done. Your legs might be screaming in protest at the idea of losing your woolly tights, but you can allay their fears by going for a long, light floaty skirt instead, and a loose, light top like this Mr. Wong offering from Iron Fist.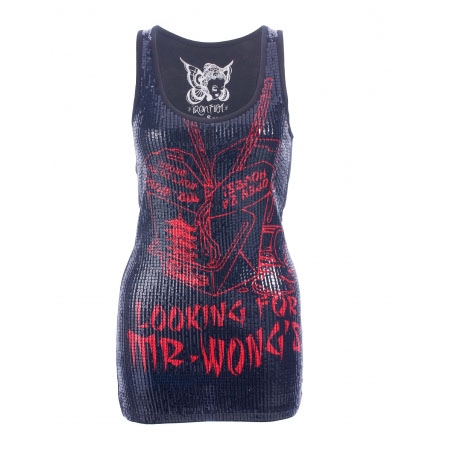 Obviously, black is not the ideal colour for wearing to stay cool in, but we're Goths, god damn it, and everyone has to suffer for their art. Long sleeves and trousers can be summer suitable too, providing that you pick loose, breathable fabrics, or maybe a cover-up over a vest top.