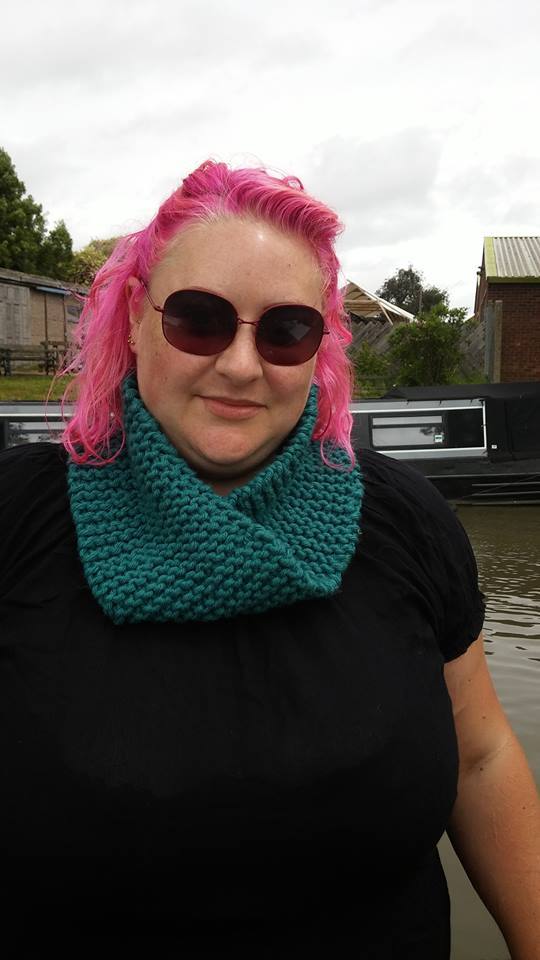 As you may have noticed from my previous photographic offerings, I am no svelte size eight fairy, and I am by no means the only fat Goth in the village. I take a dress size 20-22, and I have noticed that within, say, the last five years or so, clothing options in general for plus sizes have got better and better, or at least more prolific. While some plus size retailers and other retailers that offer plus size lines seem to think that for one, plus size stops at an 18, and for two, that fat gals should be wearing tents and disgusting shapeless shit, it is also today entirely possible to find other clothes that let you express your personal style and dress in the way that you want to, regardless of size.
This is a pleasant change from being stuck with granny outfits and marquee-style dresses and tops if you want to be clothed past a size 14 and not scare the horses. So in this blog post, I'm going to talk a little bit about out what works clothing-wise (in my experience) for the plus size Goth girl, and what doesn't.
Wife to Darkness has this down already, as you can see from the pics and prose in her own blog.
What went wrong
I like to be comfortable, because dur, but I also don't like looking like a shitshow when out in public. A significant amount of people judge you right away based simply on your size, and that's on them, not you; but nevertheless, I am confident and positive about my size, and the cupboard in which I keep my fucks is suitably empty to haters when I feel good about how I have presented myself and how I look and feel.
Up until a couple of years ago I used to strongly favour long, loose tunics, and used to go for large, bold patterns, which I felt helped to break up my silhouette and saved me from looking lumpy. That's right up until I started looking at pics of myself that my mates had taken, when I quickly realised that I looked like I was wearing a Mumu, and had an almost comedic appearance in all of the wrong ways. Case in point:
Also: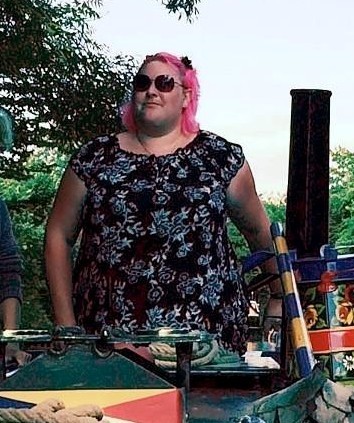 (Ps, I do not actually have a gigantic bruise on the inside of my left arm in this pic, it's just the lighting.)
So anyway, I have now learnt that shapeless stuff, and stuff with bold, garish prints do not work well for this plus-sized Goth.
What went right
Obviously, nobody of any size is going to look good in something that is too small, isn't the right shape for you or that plain doesn't fit, but that does not mean that your best look is going to involve swamping yourself in shapeless gear and patterns that draw attention to them.
My favourite look at the moment, and the one that I spend most of my clothing dollars on involves a fitted dress or top, with leggings, either in a plain base colour (black, obvs) or with a small disruptive pattern.
In theory, the top below is not really that dissimilar to the horror offerings above, and yet (in my opinion) the pattern, and the fact that it is a size smaller, works well on me and I like it so much, I am getting pissed off by the fact that about a quarter of all of the pictures I have of me now show me wearing it.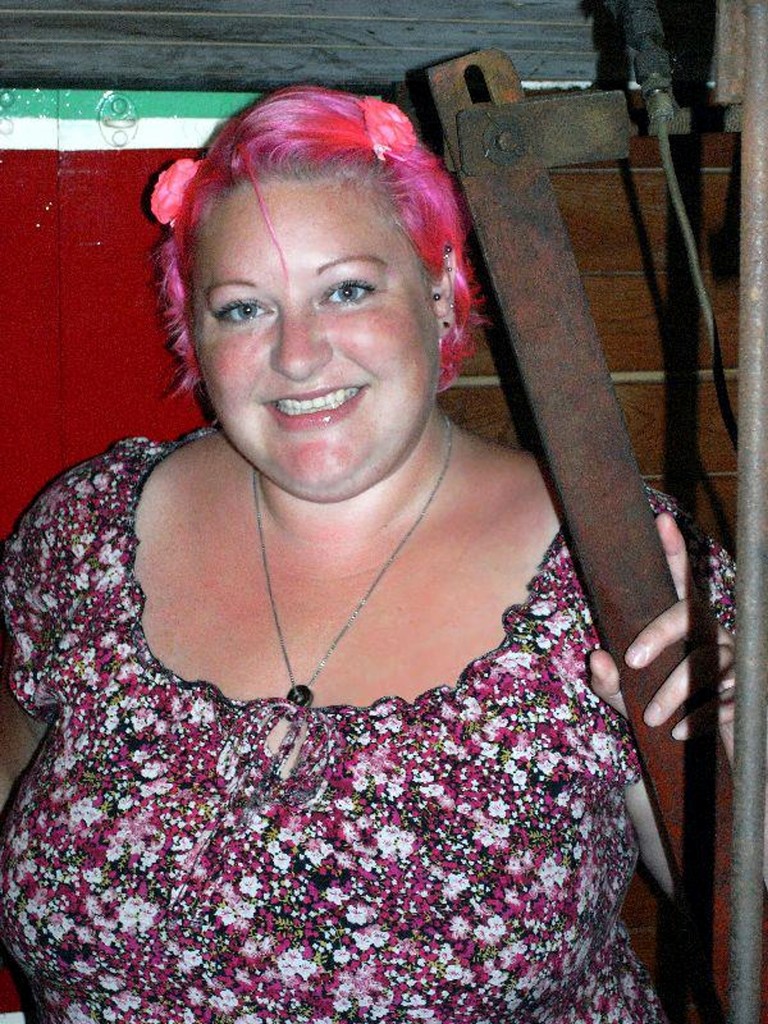 Also, and let's not mince words here, if you've got a rack, anything that places this front and foremost is going to limit how much people look at the rest of your torso…
I also love my black basics, and the dress below that I picked up second hand for £12, with a pair of black leggings and an accent colour like the snood in the pic is a great start to a core plus-sized Goth girl wardrobe, that you can then accessorise, dress up or dress down as you wish.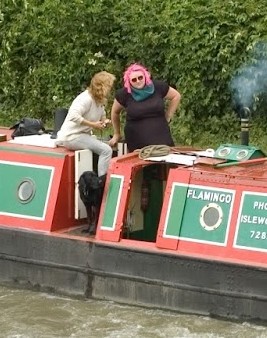 Tips for plus-size Goth girls
So my basic advice for larger Goth girls would be these tips:
Black is an awesome colour, both for Goths and plus size girls, so buy all of the black things.
Accessorise with brighter accents, but stay clear of bright, gaudy patterns and shapeless shifts.
Read Stripy Tights and Dark Delights' additional tips for the plus size Goth, here.
Corsets etc., can add a better shape to your silhouette, but getting a well-fitting corset is a must. Invest in a good quality one or GTFO.
Don't be shy to try new things; I would never have considered the types of dresses that have the waistline under the bust rather than on the waist itself, and yet when I did stumble down this rabbit hole, I loved it.
Long skirts are a Goth wardrobe staple that work on all shapes and sizes, but just because you're plus size, don't feel like your legs should be hiding in shame if you want to get them out.
Don't let anyone tell you that you can't rock the Goth look past a size 14. Lucretia of Lucretia's Reflection has a bee in her bonnet about this one as well.
Wear whatever the fuck YOU like, that makes YOU feel good, and that YOU like the look of. Your opinion is the one that counts; if anyone is rude enough to criticise your look or pass comment on your size without your invitation, they're the dudes with a problem, not you. You do you, chubby Goth girl, and you do it how you like.